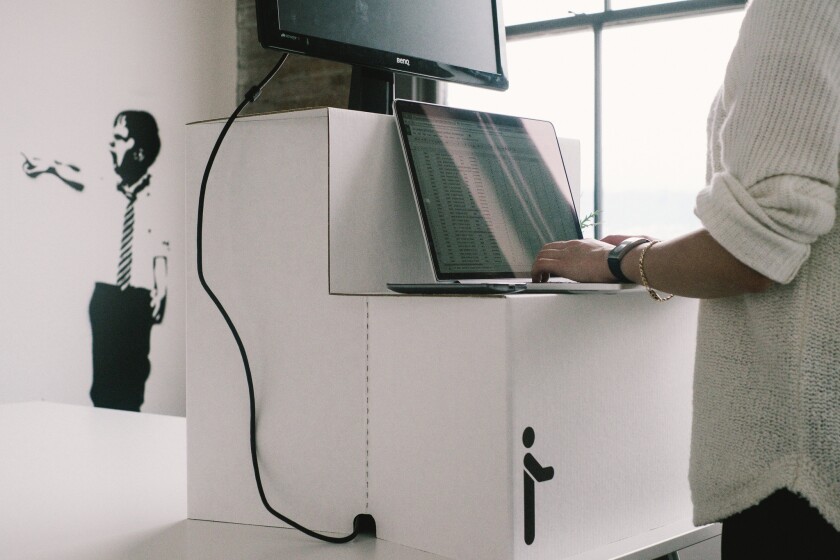 Have you wondered whether the "sit-stand" movement really offers a long-term health payoff?
According to research from the University of Iowa, sit-stand desks in the workplace do indeed offer significant benefits, once you get in the habit of working on your feet consistently.
Study subjects who regularly used a sit-stand desk over an eight-hour workday effortlessly burned an average of 87 extra calories a day, plus walked an additional six minutes a day compared to their seated colleagues. Benefits kicked in after workers stood for a total amount of 60 minutes over the course of their workday.
Our 2016 holiday gift guide is here, over 200 gifts for everyone on your holiday shopping list »
What's more, "there were no differences in use of the sit-stand desks when comparing fit and unfit workers as measured by fitness, body mass index, waist circumference and resting blood pressure," says study author Lucas J. Carr. "This is important as it suggests that sit-stand desks may be useful to all employees regardless of their health status."
When shopping for a desk, try out different models for an extended period of time before you commit. (What feels fine for just a few minutes at the store may drive you crazy after five hours.) And find out in advance about any kind of crucial "add-ons" that could add on to the price tag.
We'll get you started: Here are three of the best sit-stand desks on the market, offering diverse technology and price points.
The Low-Tech Winner: Oristand
Want to try out a sit-stand workday without breaking the bank? The Oristand, a heavy-duty, uncoated cardboard desk unit, is just the ticket. When placed on a flat surface, the Oristand will support 60 pounds of weight (although it weighs just 2 pounds itself), with a generous keyboard space area of 10 inches by 21 inches. The Oristand is collapsible, folding completely flat when not in use, yet is strong enough to guarantee years of normal work traffic. Very comfy for anyone over 5 feet tall and looks pretty cool too (it comes in black, natural or white). $29. oristand.co
The Trusty Workhorse: Varidesk ProPlus 36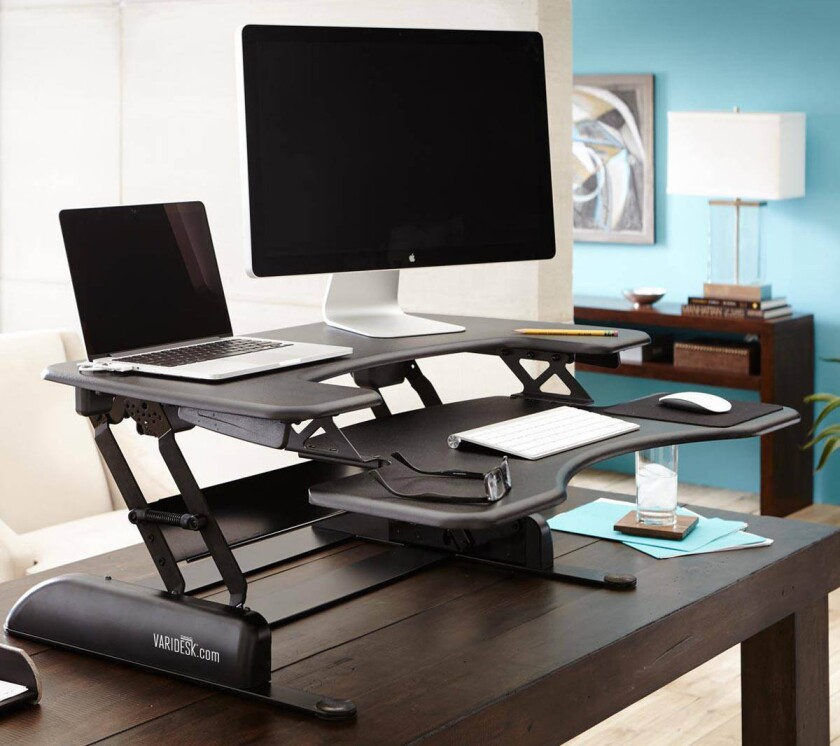 Varidesk's top-selling model, the ProPlus 36, is practical and easy to navigate. With an upper display surface measuring a generous 36 inches, the ProPlus 36 is perfect for dual monitor set-ups; its lower keyboard deck can comfortably hold a full-sized keyboard, mouse pad/mouse or tablet. It's also highly efficient: Both tiers of the ProPlus 36 raise and lower at the same time on your existing desktop, allowing you to go from a sitting to standing stance quickly. Completely sturdy, lightweight and portable at 35 pounds. $395. varidesk.com
The Deluxe Experience: Focal Upright Sphere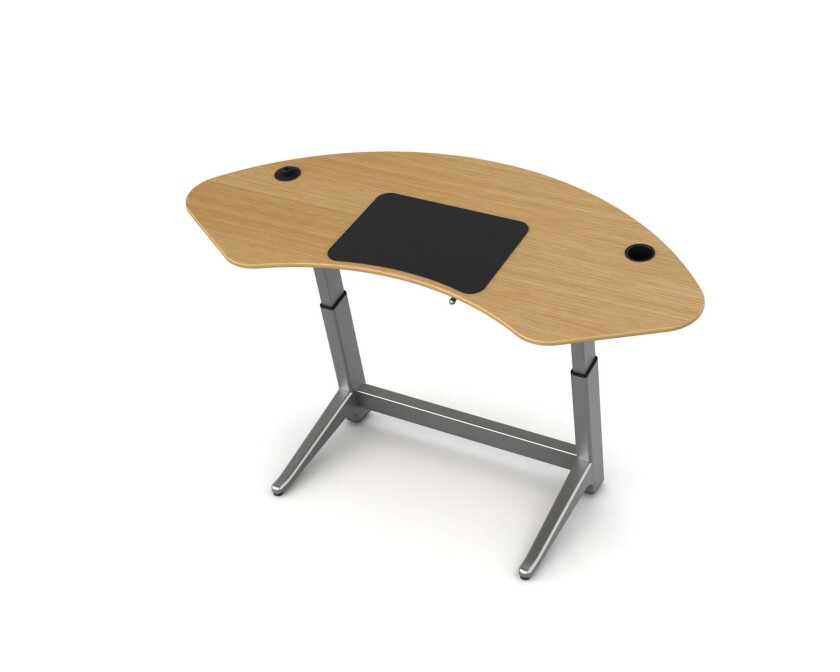 Focal Upright's curvy, stylish Sphere has all the bells and whistles you could want. With wide, sloping desktop dimensions of 27.5 inches by 78 inches and weighing 95 pounds (allowing you to easily move it to any area you'd like) the Sphere is a terrific permanent solution for those who have truly committed to a sit-stand working style. The Sphere can hold 180 pounds of equipment, has an easy height adjustment handle and is available in a number of finishes (matte, oak and walnut). It conveniently ships flat (assembly is required) and boasts a nice array of optional accessories, from an LED worklight to an added shelf to a cable management tray and more. $1,699, with optional add-on accessories such as a shelf and a worklight. focaluprightfurniture.com
READ ON!
Why midnight snacking is the worst
7 reasons why you can't lose the weight
---