L.A. Walks: Upper Franklin Canyon Reservoir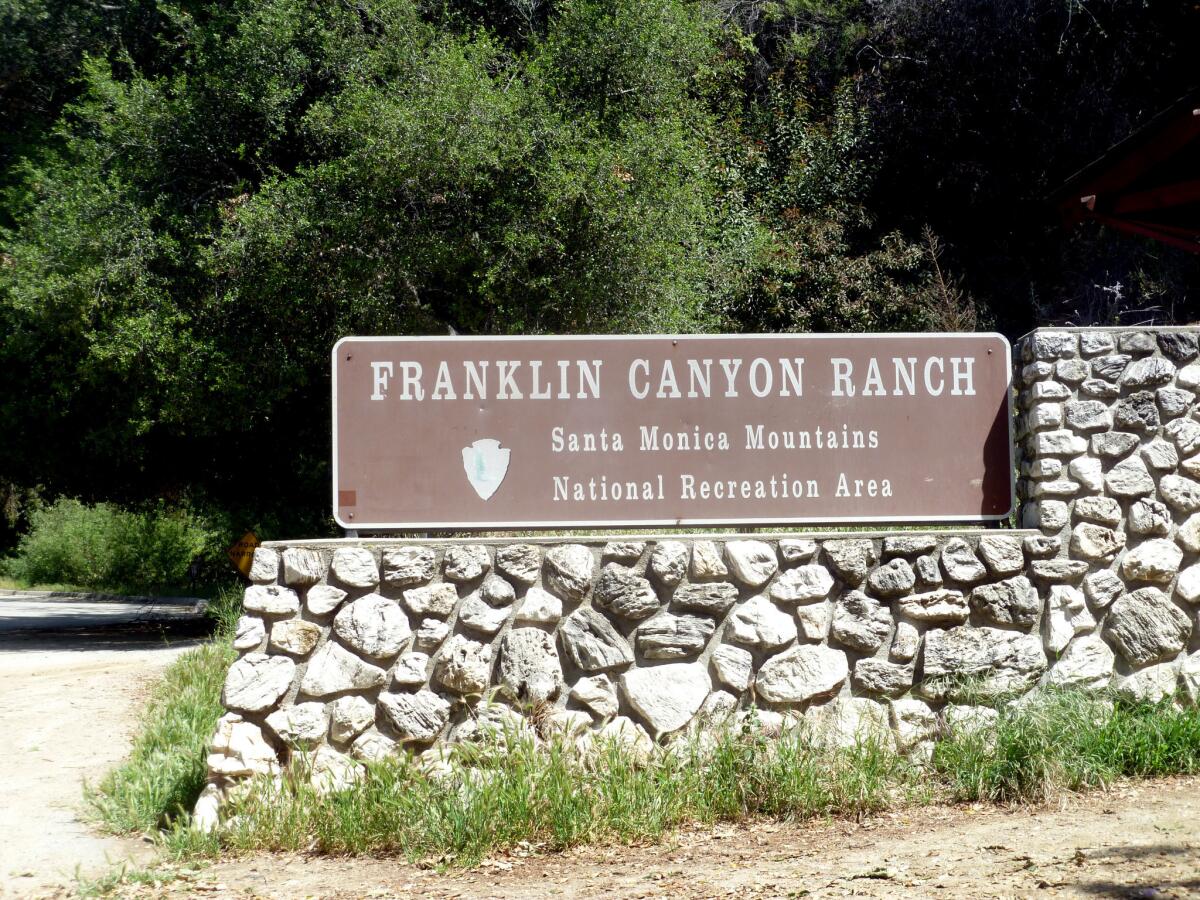 I only recently discovered this hidden country-in-the-city hiking spot, set below Mulholland Drive, west of Coldwater Canyon, and just minutes from Beverly Hills or Studio City. Although less well known than nearby Runyon or Fryman canyons, it may look familiar on your first visit: Bits of TV shows, such as Bonanza," and movies, such as "It Happened One Night," were shot here.
1. Park off Franklin Canyon Drive, near the Sooky Goldman Nature Center, named after a local nature lover who helped save the area from development.
2. Walk down Franklin Canyon Drive, which offers numerous places to observe the Mandarin and wood ducks and other water fowl on Upper Franklin Canyon Reservoir, then take in the shade at Heavenly Pond.
More from L.A. Walks: Explore Los Angeles by foot
3. The 1914 construction of this reservoir was overseen by water mogul William Mulholland. The 3-acre lake gained TV fame as the "fishing hole" seen in the opening credits for "The Andy Griffith Show." For a short walk, circle the lake and head for the parking lot. For a longer walk, turn right down Franklin Canyon Drive, then bear left onto Lake Drive.
4. The adobe-style building at the bottom of the park was built in 1935 as a summer outpost for the oil-rich Doheny family. The surrounding fields were grazing land for Doheny cattle.
5. Climb Hastain Trail, which rises to present fantastic southwestern views from Century City to the sea.
6. From this intersection, continue climbing to the peak for even better views and a bird's-eye look at mansions in Coldwater Canyon before coming back down. Or go left here and make the loop back down the other side of Hastain Trail. Then walk up Lake Drive and Franklin Canyon Drive to the parking lot.
The stats:
Distance: 1.3 miles for the short walk, 4.5 miles for the long walk
Duration: 30 minutes for the short walk, 2 hours for the long walk
Difficulty: 1 for the short walk, 3 for the long walk (on a 1-5 scale)
Transit details: Ample car parking. Park and park roads closed sunset to sunrise.
Charles Fleming is the author of "Secret Stairs: A Walking Guide to the Historic Staircases of Los Angeles."