Mr. Midcentury Modernism is ready for his Palm Springs close-up
You don't have to have a Midcentury Modern home in Palm Spring to get that look, says interior designer Christopher Kennedy.
You can draw design inspiration from Modernism Week — the celebration of Midcentury Modern architecture and design and preservation running through Feb. 26 in Palm Springs, including Kennedy's annual show house, which is a signature event at Modernism Week. There's also his new book: "Making Midcentury Modern," (Gibbs Smith, $35).
Interior designer Christopher Kennedy is pictured in the dining room he designed for Modernism Week's annual Christopher Kennedy Compound Show House.
(Gregg Felsen )
This year, Christopher Kennedy is partnering with social media star Kelly Golightly to renovate her 6,500-square-foot home in the Andreas Hills area of Palm Springs. It runs through February 26.
(Gregg Felsen )
Natasha Minasian created a "babecave" or "cloffice" at this year's Christopher Kennedy Show House.
(Gregg Felsen )
The main dining room by Christopher Kennedy.
(Gregg Felsen )
Designer Kelli Ellis created an elegant kitchen for the latest Christopher Kennedy Show House at Modernism Week.
(Gregg Felsen )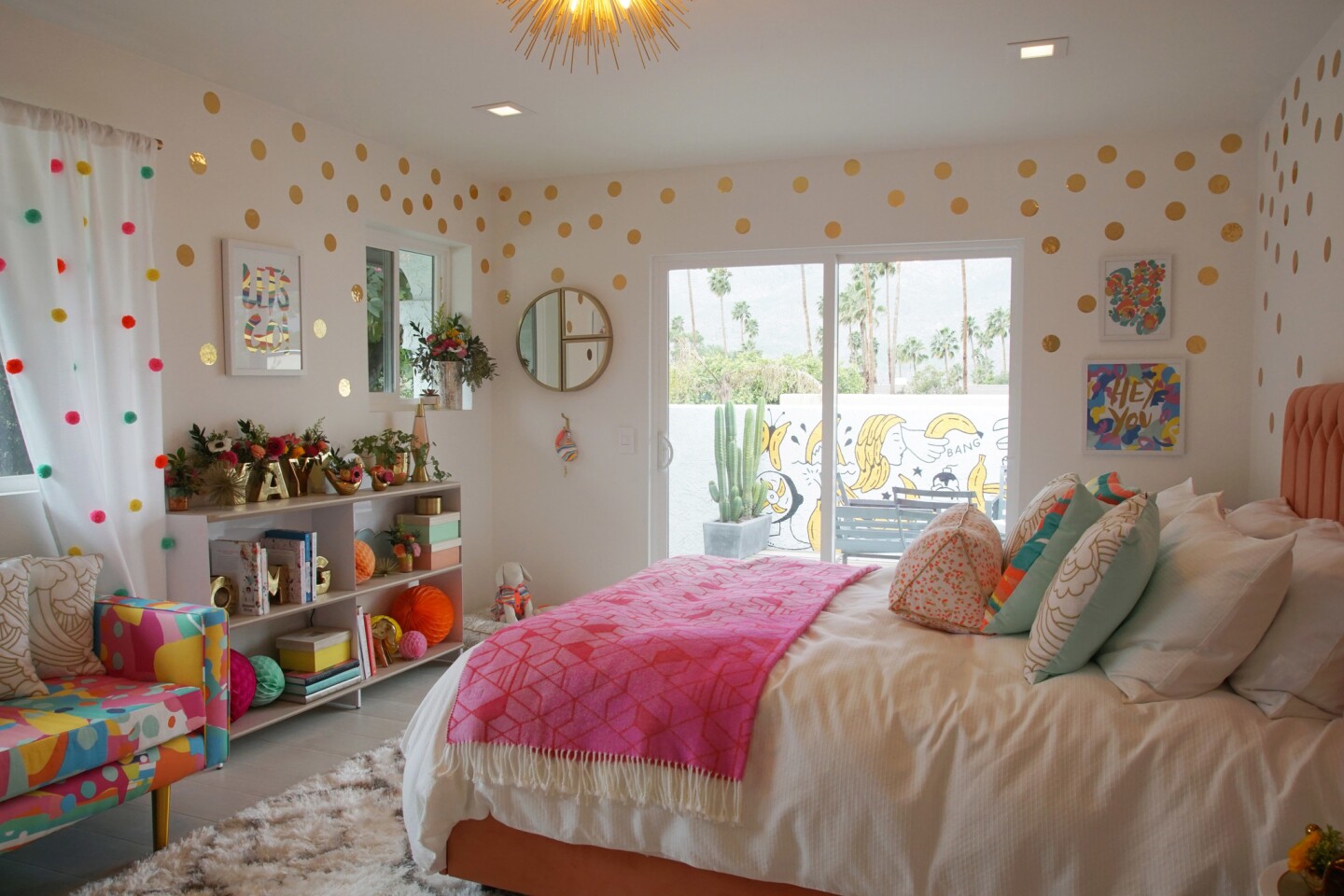 Designer Joy Cho's guest suite features a few DIY projects from her blog as well as her new line for Target Style.
(Gre)
Sign us up for laundry duty in Rachel Cannon's laundry room. Tour times: 9 .m. to 4 p.m. through Feb. 26. 1640 Dunham Road, Palm Springs. $40. Click here for tickets.
(Gregg Felsen )
The book, an accessible and inspirational how-to guide, includes a foreword by Los Angeles interior designer Barclay Butera, along with personal anecdotes and design pointers Kennedy has accumulated and honed throughout his career.
"After 13 years in the business, I have more wisdom to impart than I thought," Kennedy said humorously.
The format of "Making Midcentury Modern," which features 100 tidbits that are occasionally philosophical but mostly practical, makes it "easier to digest" than some of the more didactic design books, he explained.
Each page reads like a joyful, breezy conversation with a striking visual to match. Photographs feature Kennedy's recent projects in Palm Springs and adjacent desert cities that have not yet previously been published.
"If you want tips on bringing Midcentury Modern into your home, the book does that," he noted, but the book's title is also "a play on words."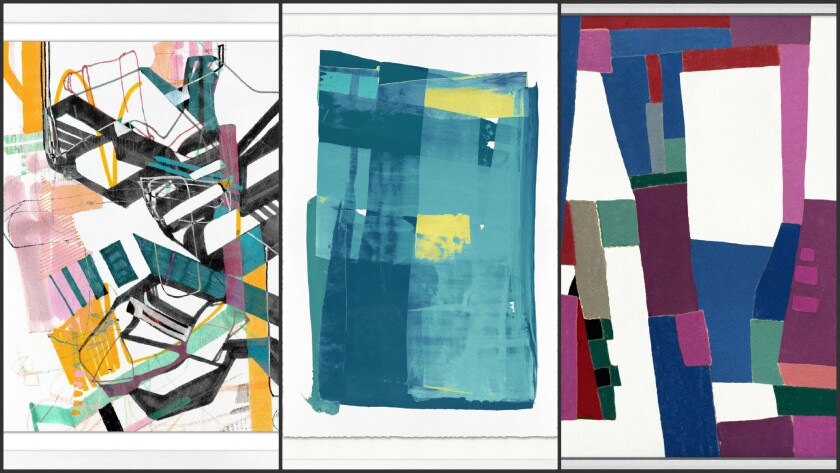 At its heart, the book asks the question: How can midcentury design be modern, meaning relevant to our current era?
"The icons wouldn't be doing the same thing they were doing," he said of notable names associated with the heyday of desert architecture and design, such as William Krisel, Donald Wexler and Albert Frey. "They'd be using new technologies and pushing it forward."
So Kennedy offers plenty of advice for those of us who don't live in pristine homes built by the Alexander Co. or boast iconic architect-credentials.
For starters, "lifestyle tips are easy to implement," he said. "By going to a vintage marketplace and buying a set of vintage glassware, you can feel like Dean Martin" while sipping cocktails.
Regarding a broader approach to Midcentury Modern-centric home interiors, "I tend to get the big pieces new with clean lines, and I think they're appropriately scaled for our homes and bodies," he explained about his process for selecting sofas and larger furnishings. Then "shop for vintage chairs and tables. That's a formula that works."
What if your home stylistically seems to have about as much in common with Midcentury Modern as, say, Skrillex does with Frank Sinatra?
"I think it's easier to mix in in something that has a style. If you have an Arts and Crafts, or a very traditional 1920s Spanish, it's almost more interesting to put midcentury pieces into that environment," Kennedy said.
Kennedy has launched a new furniture collection that's "modern in scale but midcentury" stylistically. It is sold online through ATG Stores and RST Brands. Kennedy has also partnered with Wendover Art Group on a series of colorful abstract pieces — see below — available as giclée prints sold at his Palm Springs boutique on South Palm Canyon Drive.
"A punch of geometric pow paired with vintage furnishings just stirs my soul," he said.
For an easy way to follow the L.A. scene, bookmark L.A. at Home and join us on our Facebook page for home design, Twitter and Pinterest.
MORE PALM SPRINGS COVERAGE:
Restoring a neglected tract home to Midcentury glory in Palm Springs
10 cool events at the always red-hot Modernism Week in Palm Springs
This Palm Springs dream home is built to look like it's 'launching off the hillside'
In Palm Springs, a renovation to meld midcentury, modern, light and art
Inside a Palm Springs getaway that's modern, hip -- and still kid-friendly
Photos: Inside our favorite desert homes and retreats
---