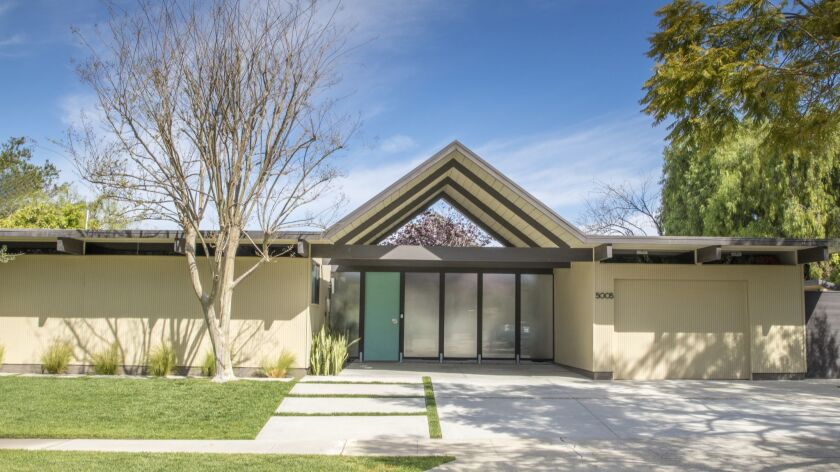 There's something special about Eichler homes.
With their sun-filled atriums, floor-to-ceiling walls of glass and open floor plans, the mass-produced Midcentury Modern tract houses built by developer Joseph Eichler have come to symbolize the California dream of indoor-outdoor living.
In November, the Orange City Council designated three Eichler tracts as a historic district, and on May 18 and 19, Eichler fans can tour seven of the homes as part of a tour sponsored by the nonprofit preservation group Preserve Orange County.
The self-guided tour will cover homes in the Fairhaven, Fairmeadow and Fairhills neighborhoods, including houses designed by noted architects Anshen & Allen, A. Quincy Jones and Frederick E. Emmons, and Claude Oakland.
Docents will be on site to answer questions and provide directions to participating homes, tracts and events, and on May 19, free child-friendly activities will be provided along the tour route courtesy of the MaxLove Project.
In addition, an evening cocktail party held May 18 in an Eichler home will feature food, music and a panel discussion with author Tom Zoellner, architect Alan Hess and a historic resource consultant. Guests are encouraged to attend in 1960s-inspired attire.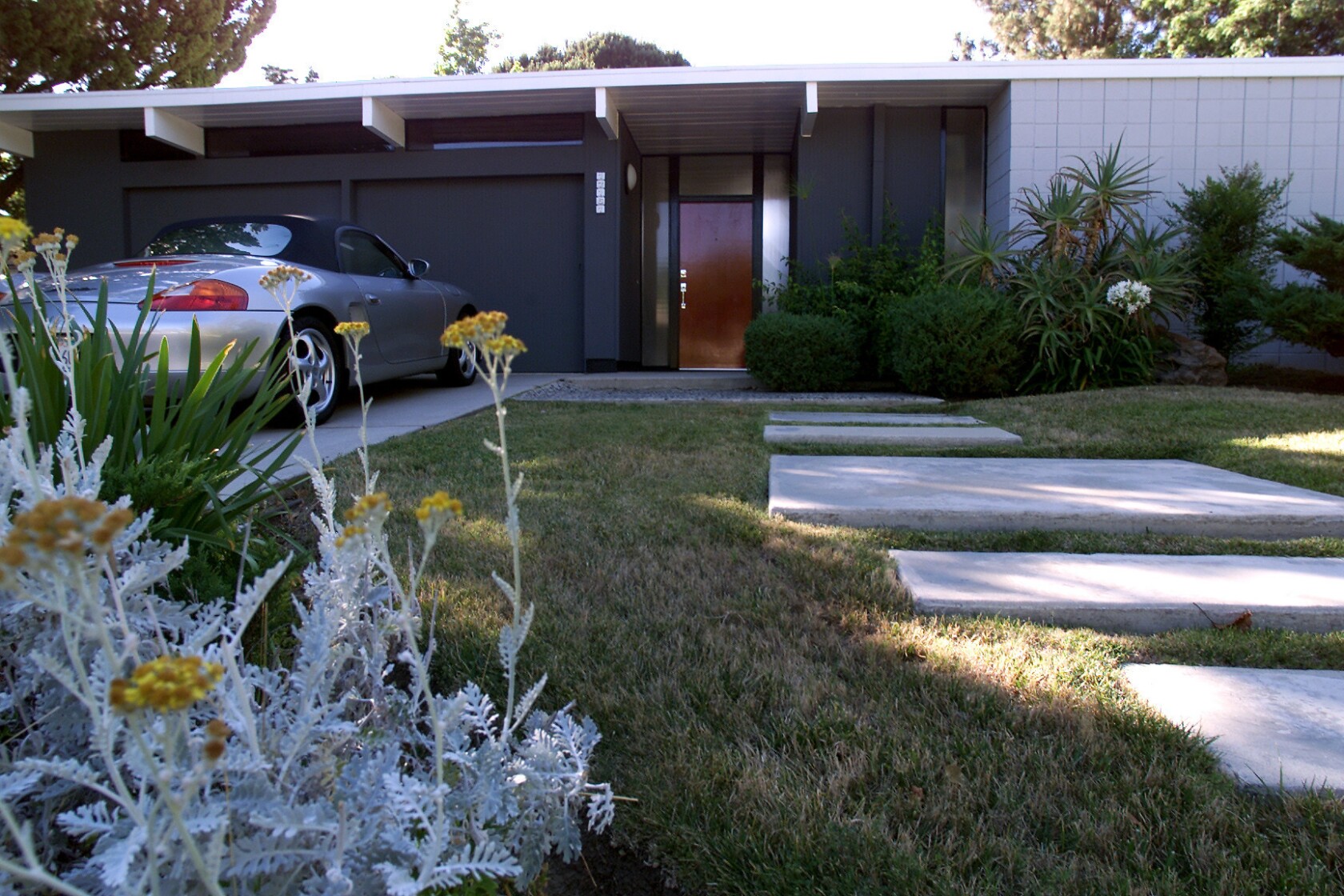 An Eichler home in the Balboa Highlands tract in Granada Hills.
(Myung J. Chun / Los Angeles Times)
The view from the backyard of a restored Eichler house in Granada Hills.
(Genaro Molina / Los Angeles Times)
An atrium welcomes guests at this restored Eichler in Granada Hills.
(Jay L. Clendenin / Los Angeles Times)
Built in 1960, this Eichler has a front atrium, walls of glass and beamed ceilings.
(Realtor.com)
An Eichler model home in Orange, circa 1961, is an example of architect A. Quincy Jones' mass-market residential design skills.
(Jason Schmidt )
A 1962 Eichler in Orange sits on a quarter-acre with citrus trees and a large expanse of grass.
(Realtor.com)
A four-bedroom Eichler in the Fairmeadow tract in Orange.
(Realtor.com)
The atrium entry to an Eichler model by A. Quincy Jones in Thousand Oaks provides a study in sunlight and shadow that changes from hour to hour.
(Gerald J. Trafficanda)
An Eichler home in Thousand Oaks.
(Anne Cusack / Los Angeles Times)
The Desert Eichler was part of the 2015 Modernism Week Signature Home Tour.
(David A. Lee )
A refurbished design in Orange by developer Joseph Eichler, who created affordable and innovative homes in California in the post-World War II era.
(Chas Metivier / MCT)
A photograph from 2000 shows the original kitchen of an Eichler home. The atrium is in the background.
(Anne Cusack)
An Eichler home in Thousand Oaks is seen in 2000.
(Anne Cusack)
The living room of an Eichler home in Orange as seen in 2005.
(Anne Cusack / Los Angeles Times)
An Eichler home in Palm Springs.
(KUD Properties)
Eichler Home Tour
When: 10 a.m. to 4 p.m. May 18-19
Where: Tour begins at 850 E. Chapman Ave., Orange
Cost: $60, covers both days
Info: preserveorangecounty.org
MORE ON EICHLER:
Midcentury-modern's appeal is simple: It fits the SoCal lifestyle
Architectural Spotlight: Midcentury Modern, with its clean lines and simplicity, still has an edgy feel
A new crop of Eichlers rises in Palm Springs, the mecca of modernism
---