'Palm Springs: A Modernist Paradise': A love letter to modernism
In his new book, "Palm Springs: A Modernist Paradise," photographer Tim Street-Porter captures the optimism, architecture and midcentury style that defines one of Southern California's most glamorous playgrounds.
Featuring a foreword by Los Angeles fashion designer Trina Turk, whose Palm Springs home, the Ship of the Desert, is also showcased, the inspiring coffee table tome is a love letter to modernism. "When I do a project like this," said Street-Porter, "there is a kind of romance with what I'm working on, because you immerse yourself… I wanted to show what I love about the place, and I hope to pass that on."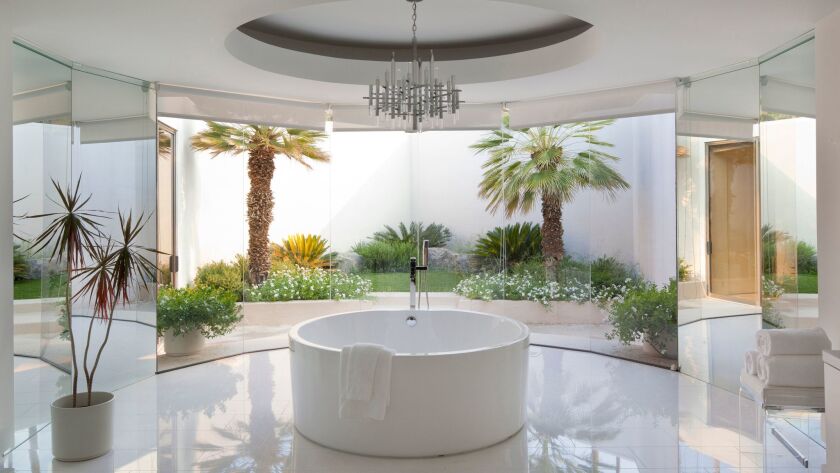 Artfully conceived photos illuminate the work of architects such as Richard Neutra, Albert Frey and Paul Williams. However, for modernist buffs who think they've seen it all, Street-Porter is excited to prove them wrong.
"Apart from featuring a few classics… like the Kaufmann House, I wanted to introduce some unexpected and amusing new stuff as well," said the author, who also incorporated a resource section for modernist furnishing stores and like-minded points of interest. "I was lucky to find houses which aren't the same old chestnuts that have appeared in earlier books."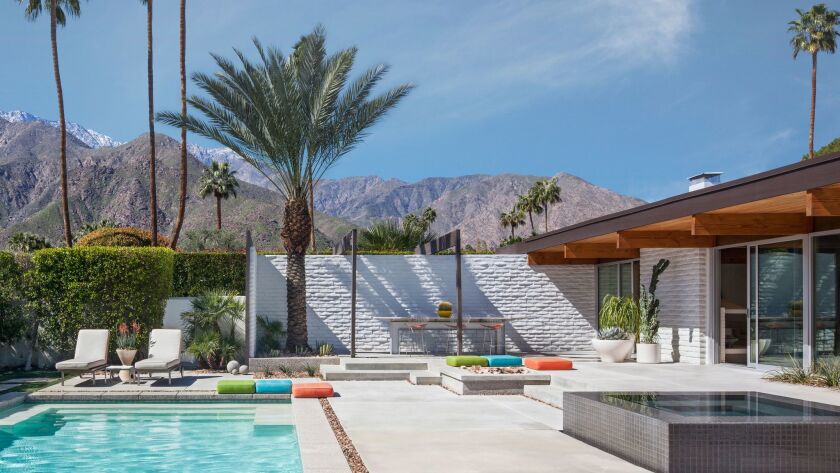 He credits a friend and Los Angeles neighbor, interior designer Martyn Lawrence Bullard, whose 1964 showplace Villa Grigio graces the cover, with helping him discover the area's hidden gems.
Both Bullard and Street-Porter are scheduled to take part in a moderated panel discussion and book signing on Feb. 17 at Palm Springs Modernism Week .
"I'm very thrilled with how it's all working out," said Street-Porter. "The organizers for Modernism Week who I showed my photographs to were really enthusiastic and are making the book as much a part of the events as possible."
Modernism Week Keynote presentation and panel: Martyn Lawrence Bullard and "Palm Springs: A Modernist Paradise"
When: 3 to 4:30 p.m. Feb. 17
Where: Richards Center for the Arts, Palm Springs High School, 2248 Ramon Road, Palm Springs
Cost: Starting at $20
Info: modernismweek.com/event/250631/
Bonnie McCarthy contributes to the Los Angeles Times as a home and lifestyle design writer. She enjoys scouting for directional trends and reporting on what's new and next. Follow her on Twitter @ThsAmericanHome
ALSO
You've never seen a kitchen island sink like this
This effortless Midcentury look? It takes a lot of hard work — and attention to detail
How online art galleries are serving up talent — and sales — without the 'tude
Now you're going to want one: Soaking tubs are the new luxe trend
---