Steal from the pros at 'Renovation Innovation' home tour
When it comes to home renovation, architects and designers are a great resource for ideas on improving our living spaces.
Learn from several noted architecture firms — and one designer — at the self-guided "Renovation Innovation: 2017 de LaB Home Tour" on April 2.
When fire destroyed his Echo Park home, Casey Caplowe decided to start over and design his dream home. It will be included on the 'Renovation Innovation: 2017 de LaB Home Tour' on April 2.
(Casey Caplowe)
A rear view of the Bennett-Caplowe residence designed by homeowner Casey Caplowe.
(Casey Caplowe)
A Silver Lake homeowner set out to build a home that's simple and straightforward, centered on peace and contemplation. What he ended up with, however, is quite a surprise, full of interesting angles. Read the full story here.
(Taiyo Watanabe )
Tattuplex by Tom Marble, a two-bedroom, duplex overlooking the Silver Lake reservoir.
(Taiyo Watanabe)
The Micallef residence by LA Design Group, an extensive renovation of a single family house in Silver Lake. Note the Marcel Breuer-inspired window in front, which provides vews of the reservoir.
(Nathaniel Riley)
Fleischmann Residence by Productora
A 1920's bungalow is completely remodeled and complemented by a two stories steel frame in the back in this home by the Mexico City-based firm Productora.
(Wonne Ickx)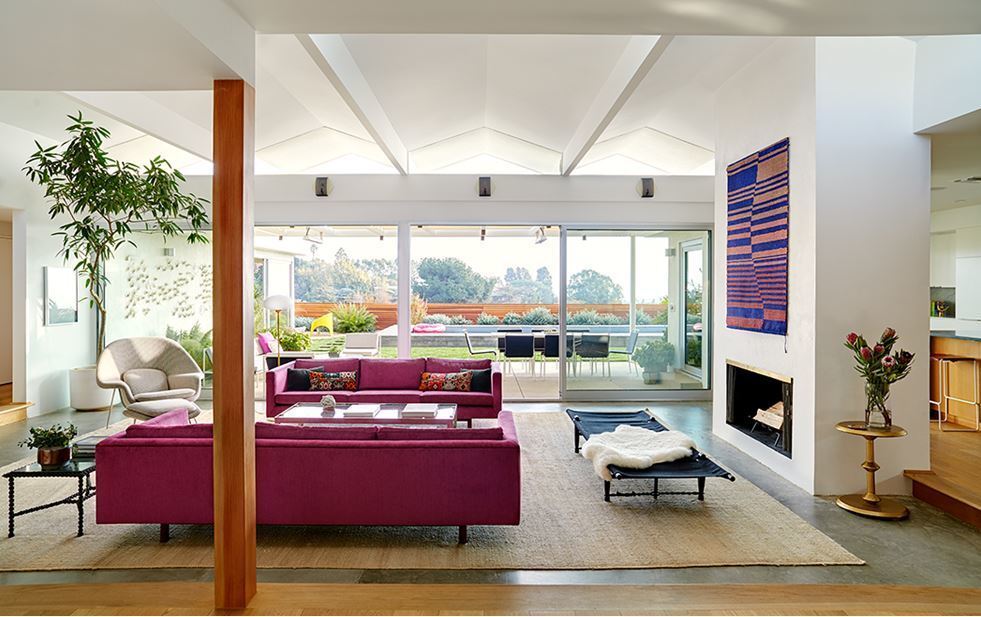 A renovated 1965 mid-century home in Los Feliz Estates was reconfigured by Bestor Architecture to create a better flow between rooms.
(Trevor Tondro)
The tour features five updated contemporary homes in Echo Park, Silver Lake and Los Feliz designed by Bestor Architecture, Tom Marble, LA Design Group and Mexico City-based Productora.
The homes range from a 1965 midcentury home that was badly in need of an update in Los Feliz Estates to a Silver Lake duplex that, once transformed, is filled with angles.
But not all of the best ideas come from licensed architects. When a fire destroyed Casey Caplowe's Echo Park home, the co-founder and chief creative officer of GOOD decided to design his dream home himself.
See the results for yourself on April 2.
'Renovation Innovation: 2017 de LaB Home Tour'
When: Noon to 4 p.m. April 2
Where: Tour goers will receive an email with addresses and a map to all locations
Cost: $50. Note: The tour is not handicap accessible, as some of the houses will require steep stair climbs. No children under 12.
Info: designeastoflabrea.org
Twitter: @lisaboone19
For an easy way to follow the L.A. scene, bookmark L.A. at Home and join us on our Facebook page for home design, Twitter and Pinterest.
ALSO:
Designer's duplex connects him to clients, community in West Hollywood
A modern home connects a family to the outdoors — and to one another
---