Books: Don Winslow, Teju Cole and a treat for Fathers Day
Big news as I'm writing this: Amazon purchased Whole Foods. Our business team is covering it here, if you'd like to read more. I'm Carolyn Kellogg, our books editor, with links to some of our stories this week.
THE BIG STORY
Don Winslow, author of "The Cartel" and other insightful thrillers about the U.S.-Mexico drug war, turns his attention to New York cops in his latest, "The Force." Our reviewer Jim Ruland writes that while the book plays on stereotypes, it's actually sneakily subversive.
VISIONARY
Teju Cole, whose fiction has been compared to W.G. Sebald's, is also a fine photographer. In "Blind Spot," he pairs photographs from his travels around the world with short snippets of text. But it's far from a travelogue, writes Colin Dickey in our review; it's something much more quiet and rich.
POET LAUREATE
"I have this idea that this forum of the laureateship might open up inroads to different, quieter kinds of conversations than I'm used to having," Tracy K. Smith told me about her appointment as the new U.S. Poet Laureate, announced Wednesday. Smith, who won the Pulitzer Prize in 2012 for her collection "Life on Mars," talks about where she's been and what's next.
FATHERS WHO WRITE
For Fathers Day, we've got a quick survey of famous fathers who are writers who raised kids who grew up to be writers too. Read about these nine fathers and their writer offspring and all their work.
BESTSELLERS
Debuting at No. 1 on our fiction bestseller list this week is John Grisham with "Camino Island." We know Grisham for his legal thrillers, but he leaves the law behind for thieves who steal F. Scott Fitzgerald manuscripts from Princeton, the FBI agents pursuing them, a bookstore owner on a sleepy Florida island and a young novelist with writer's block. Two words: beach read.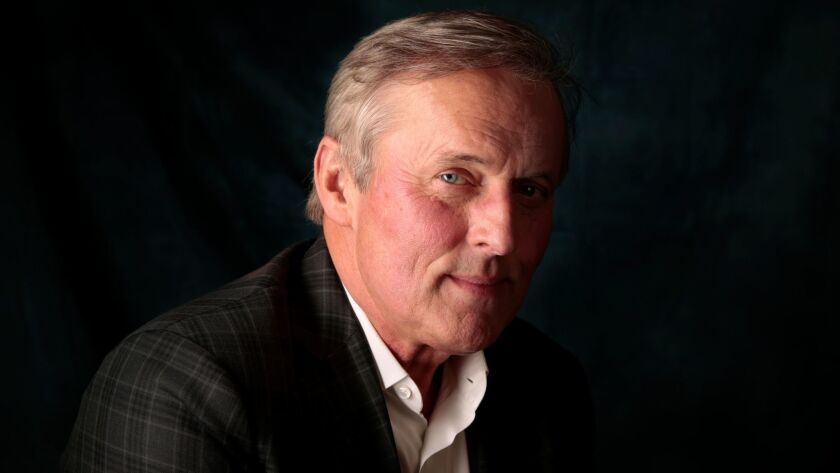 MORE STORIES
Joy Press raves about Catherine Lacey's new, slightly strange novel, "The Answers," which, among other things, dissects an unspoken male fantasy about the roles of women.
Kate Tuttle reviews the twofold true crime story "The Fact of a Body" by Alexandria Marzano-Lesnevich, which follows tales of sexual abuse and a murder.
Mark Athitakis reviews "The Last Kid Left" by Rosecrans Baldwin, a novel of small-town teens caught up in a mainstream media firestorm after a death and a social media debacle.
Agatha French talks to Margaret Atwood, who will be receiving a lifetime achievement award from PEN Center USA this fall.
Thanks for reading!
---