Auburn claims three more national titles in football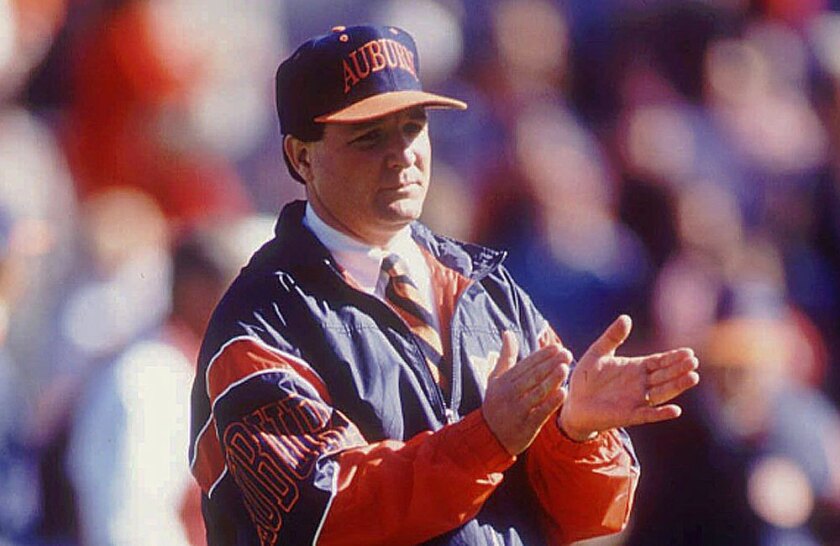 I need to pay more attention to college football in the off-season because, apparently in the last week, Auburn won three more national titles in football.
I don't recall the games. Maybe the Tigers cleaned up during all that Donald Sterling mess. Was there a day-night doubleheader at the Rose Bowl? Did Pac-12 Commissioner Larry Scott help move a third Auburn championship game to the new Levi's Stadium in the Bay Area?
Auburn, of course, almost won the national title last January in the Rose Bowl but ended up falling short to Florida State.
Auburn did win the Bowl Championship Series title in 2010 (Cam Newton over Oregon, I was there), and another one in 1957 (Shug Jordan era, not there, not born yet).
Here's the inside story. Auburn has used an NCAA-recognized retroactive polling system to officially hand itself the 1993 title most reasonable people credit to Florida State.
Auburn also reached way back and claimed 1913 and 1983. For the record, most people consider Harvard to have won in 1913. Then again, Harvard also once claimed it "defeated" Yale in 1968, 29-29.
Miami was considered the consensus champion of 1983, but Auburn cherry-picked a couple retro rankings to hang a banner.
The real stretch, though, is 1993. Auburn finished 11-0 under Coach Terry Bowden but was ineligible that season because of NCAA sanctions. Auburn knew before the season it wasn't eligible. That meant the Tigers played no games with national implications.
Auburn, though, claims 1993 because it finished in a three-way tie with Florida State (consensus winner) and Nebraska by something called The National Championship Foundation.
Ridiculous.
Many schools, including USC, have gone back and claimed titles based on retro rankings, but claims were murkier then at a time when players wore leather helmets.
Auburn claiming the 1993 title is beyond brazen, though, and has no place in the fudged-championship discussion.
Auburn, surprisingly, doesn't claim 2004, when it finished undefeated but didn't make the title game. USC defeated Oklahoma to claim the consensus BCS title but the crown was later vacated as a result of the Reggie Bush sanctions.
Thank goodness for the arrival of this year's four-team playoff, which should help eliminate a lot of this revisionist championship history.
Unless, of course, next year, Auburn finishes fifth.
---