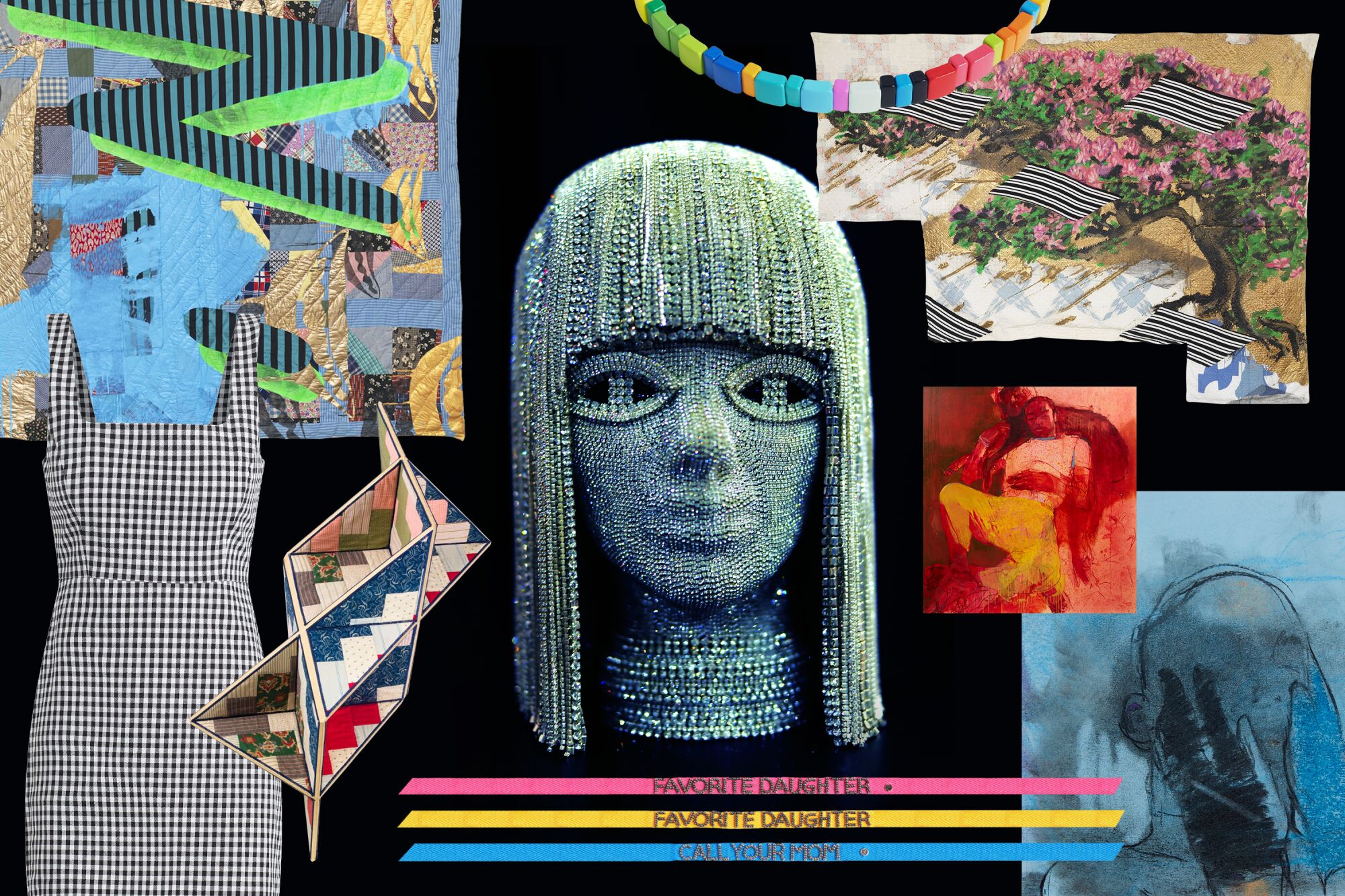 This story is part of Parents Are Cool!, the third issue of Image, which explores the myriad ways in which L.A. parents practice the craft of care. See the full package here.
Lacoste pop-up on Melrose Place
The Lacoste rotating pop-up shop on Melrose Place has switched its theme to Ode to L.A. through September, with seven local partners offering limited-edition capsule collections. On tap now are streetwear brand Better Days and Art Deco-inspired cafe Delilah, followed on Sept. 16 by Amoeba Music and Uncle Paulie's Deli. A customization station offers complimentary Ode to L.A. patches with any purchase of more than $150. Lacoste Melrose Place, 8481 Melrose Place, Los Angeles. lacoste.com

Pour Vida Art & Plant House
Pour Vida Art & Plant House, a boutique owned by Venice native Sadie Gilliam, is filled with plants and locally made products including crystals, cards, jewelry, candles and fresh floral-and-sage smudge sticks. It also offers artisanal classes curated by Denise Ambrosi of These Hands Maker's Collective. Four to six monthly workshops include huarache leather sandal and bag making, weaving, macramé, stained glass, ceramics, silversmithing and watercolor. Individual classes start at $65; also on offer is a $45 monthly membership for three or six months for DIYers to access studio space, use tools, purchase discounted supplies and bring a friend along once a month. Pour Vida's new Plant Slut truck pops up around the city and can bring mobile workshops to private parties, starting at $300. Pour Vida Art & Plant House, 2124 Lincoln Blvd., Venice. View the class schedule online and sign up at shoppourvida.com or (310) 804-9337.
'Sanford Biggers: Codeswitch'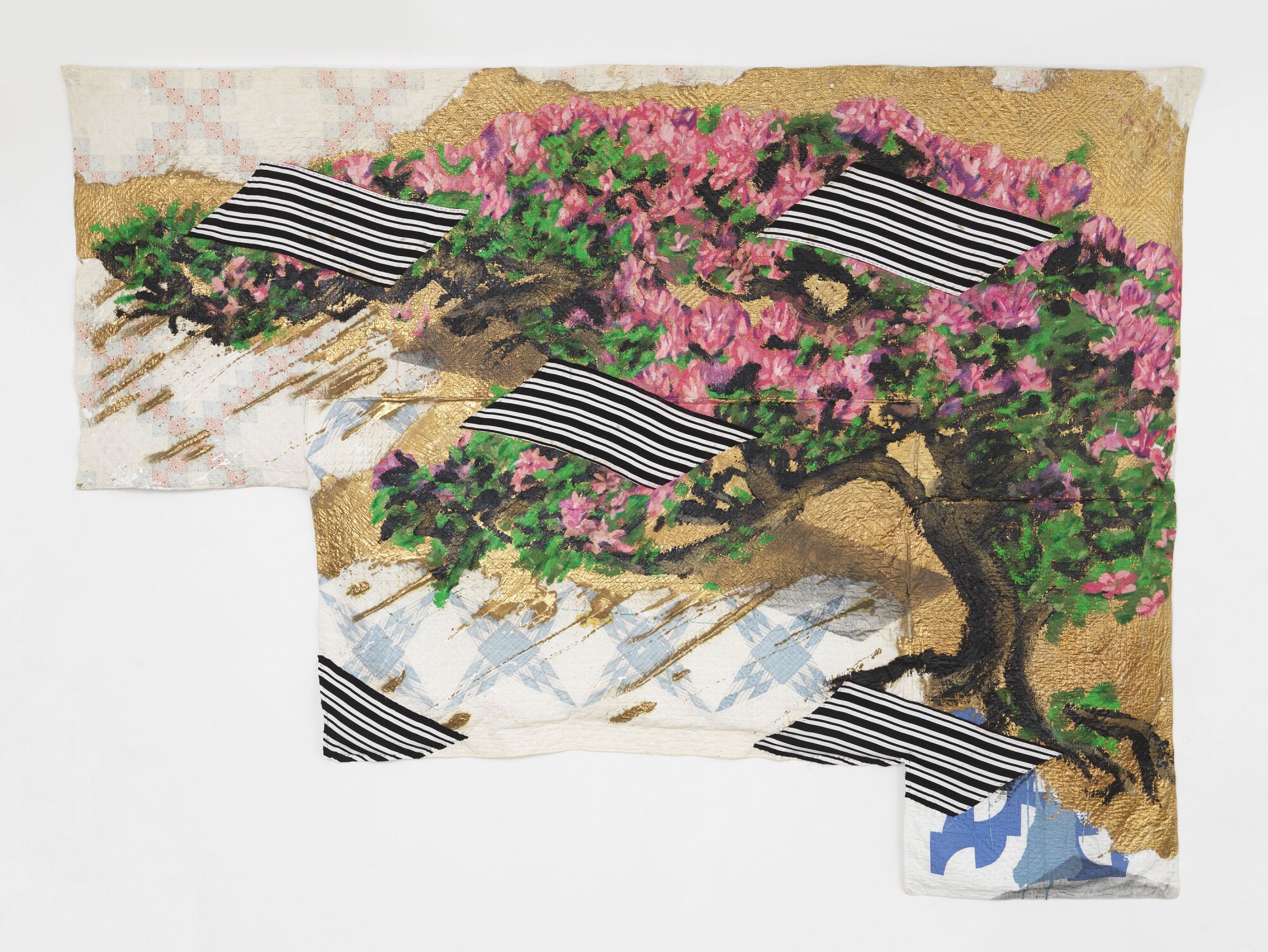 The California African American Museum exhibition "Sanford Biggers: Codeswitch," on through Jan. 23, features more than 50 quilt-based pieces from Biggers' Codex series, an artistic commentary on Black history and heritage. The show contains mixed-media paintings and sculptures, crafted on or from pre-1900s antique quilts, inspired by Biggers' research on their potential role during the 19th century as symbols on escape routes in the underground railroad melded with contemporary references. Now based in New York, the Los Angeles native took art classes at CAAM as a child. caamuseum.org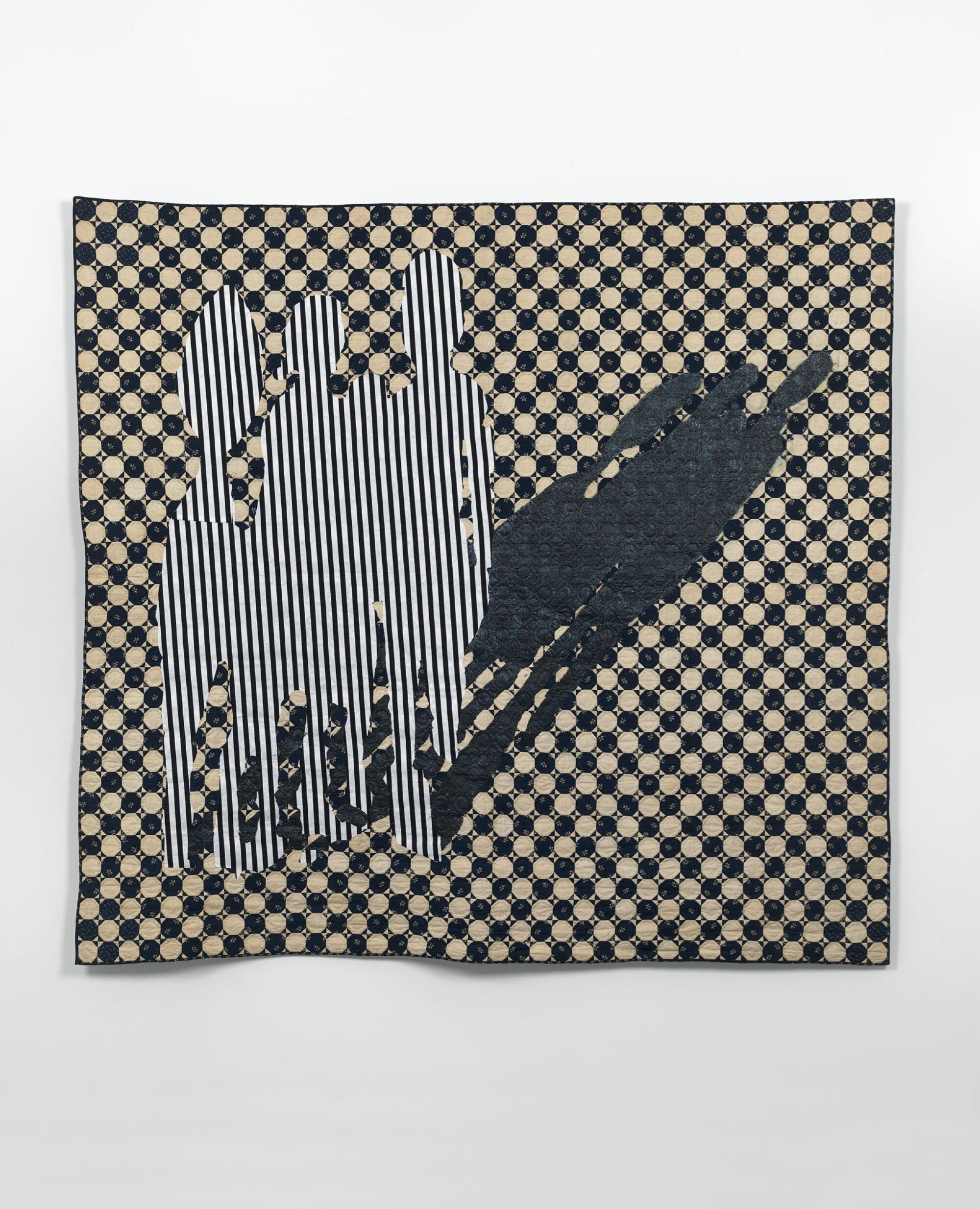 Groceries Apparel at Row DTLA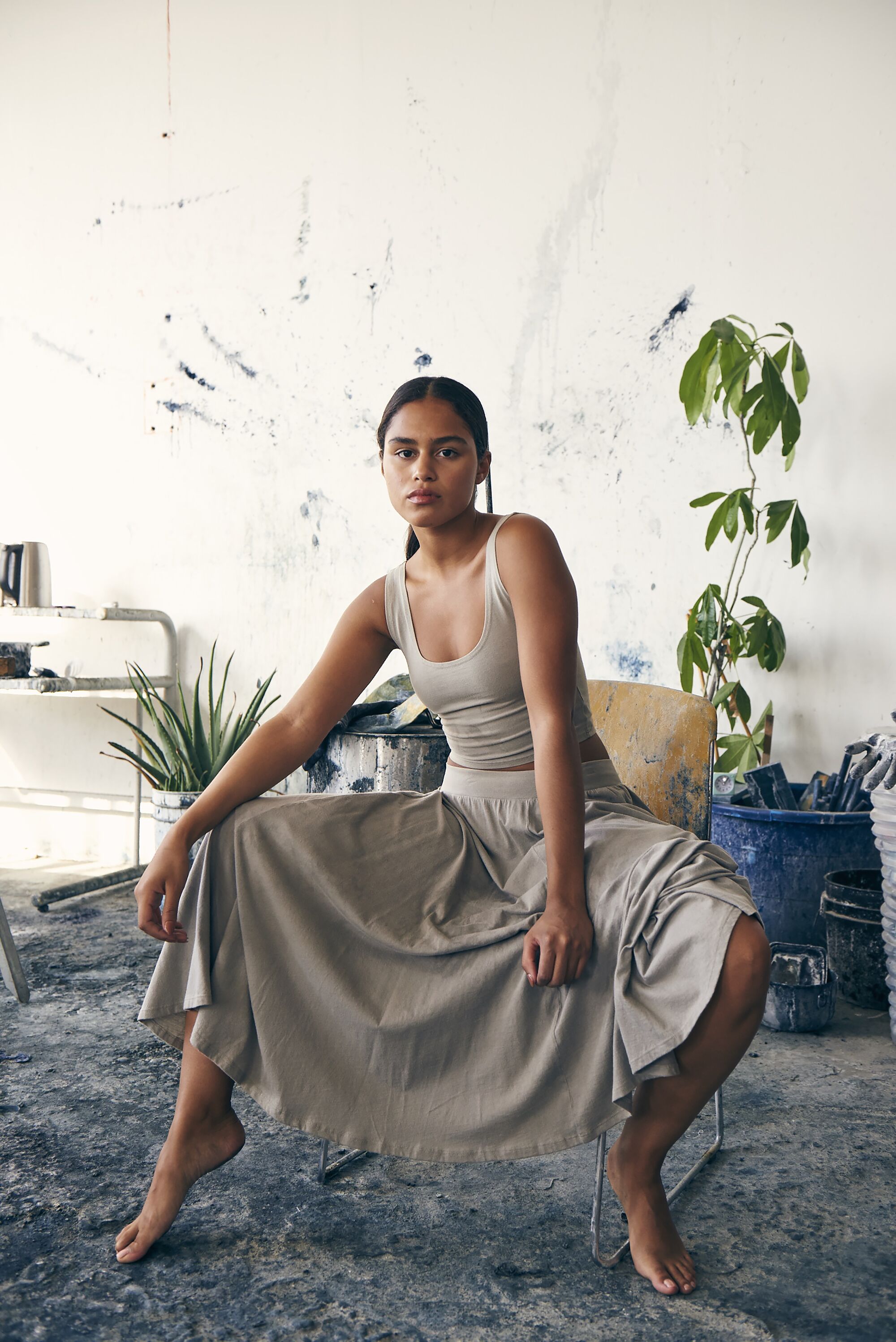 Los Angeles-based eco-friendly athleisure brand Groceries Apparel, founded by California natives Robert Wade Lohman and Karl Lindner, has popped up at Row DTLA through Sept. 29. Devoted to sustainability and fair wages, the label owns a cut-and-sew factory and nontoxic dye house in Los Angeles, incorporating natural and recycled fabrics with upcycled dyes crafted from food scraps such as carrot tops, pomegranate rinds, coffee grounds, avocado seeds, plants and flowers. The pop-up features an exclusive vegetable-dye capsule collection along with the full line of women's bralettes, leggings, shorts, sweats and T-shirts and select unisex pieces. Groceries Apparel, Row DTLA, 777 S. Alameda St., Los Angeles. groceriesapparel.com
Favorite Daughter in Beverly Hills
The Los Angeles-based stylish sister duo Sara and Erin Foster, daughters of music producer David Foster, are known for their now-defunct comedic VH1 series "Barely Famous" and the new casual-chic fashion brand Favorite Daughter that launched in December 2020. On Sept. 1, the women's clothing label will introduce a bricks-and-mortar presence with a pop-up in Beverly Hills that runs through Oct. 31. Beyond the complete collection (including knit and sweatshirt sets, denim, blazers, button-fronts, dresses and branded accessories all under $300), the store will sell an exclusive "favorite" necklace by L.A. designer Jennifer Meyer and collaborative beaded bracelets, anklets and a choker from New York-based jewelry designer Roxanne Assoulin. Watch the website for upcoming denim customization events. Favorite Daughter, 346 N. Beverly Drive, Beverly Hills. shopfavoritedaughter.com
Farm Rio in Venice
Brazilian women's fashion label Farm Rio, known for its exuberant prints, has popped up in Venice through November. Bringing the feeling of the South American beach oasis to the Westside, thanks to the design by Brazilian architect Marcelo Rosenbaum, the store offers its full collections. Also, for every purchase at the carbon-neutral shop (packed into a reusable, fruit-patterned cloth bag), Farm Rio will plant one tree in the Amazon rainforest through a partnership with the nonprofit One Tree Planted. The shop will also offer complimentary gifts to customers such as postcards with fruit stickers and magic bean seeds. Farm Rio, 1360 Abbot Kinney Blvd., Venice. farmrio.com
Bling Bling Gallery at the Beverly Center
Art curator Karen Bystedt of the Lost Warhols has introduced the pop-up Bling Bling Gallery at Beverly Center with works by artist and Adult Swim network emcee-host Randall Byers. On display through Sept. 30 are 20 rhinestone-bedecked pieces by Byers in four rooms themed Future, Psychedelic, Exotic Jungle and Crystal & Mushroom Cave. Some sculptures are embellished with more than 100,000 rhinestones; a blinged-out wig can be tried on for selfies; and an interactive installation features pieces with built-in LED lights. Three times weekly, Byers offers Bling Academy classes where guests learn to bling out wine glasses, vases and more ($80 to $130). Gallery admission $10; sculptures $6,000 to $50,000; home decor $100 to $800. Bling Bling Gallery, Beverly Center, Heirs to the Throne Gallery, 8500 Beverly Blvd., Level 6, Los Angeles. beverlycenter.com

Rails denim collection
Los Angeles-based brand Rails, founded by Jeff Abrams in 2008, has gained a starry following for its ultra-soft, button-front shirts. On Sept. 15, the label will introduce a premium women's denim collection ($139-$198) consisting of eight styles of jeans, jackets and skirts with names inspired by Los Angeles: the Larchmont, the Topanga, the Atwater, the Melrose, the Mulholland, the Indio, the Canyon and the Oakwood. In partnership with water.org, each pair of denim sold will provide a year of safe water access to a person in need. railsclothing.com
LalaLuxe x Des Kohan shopping experience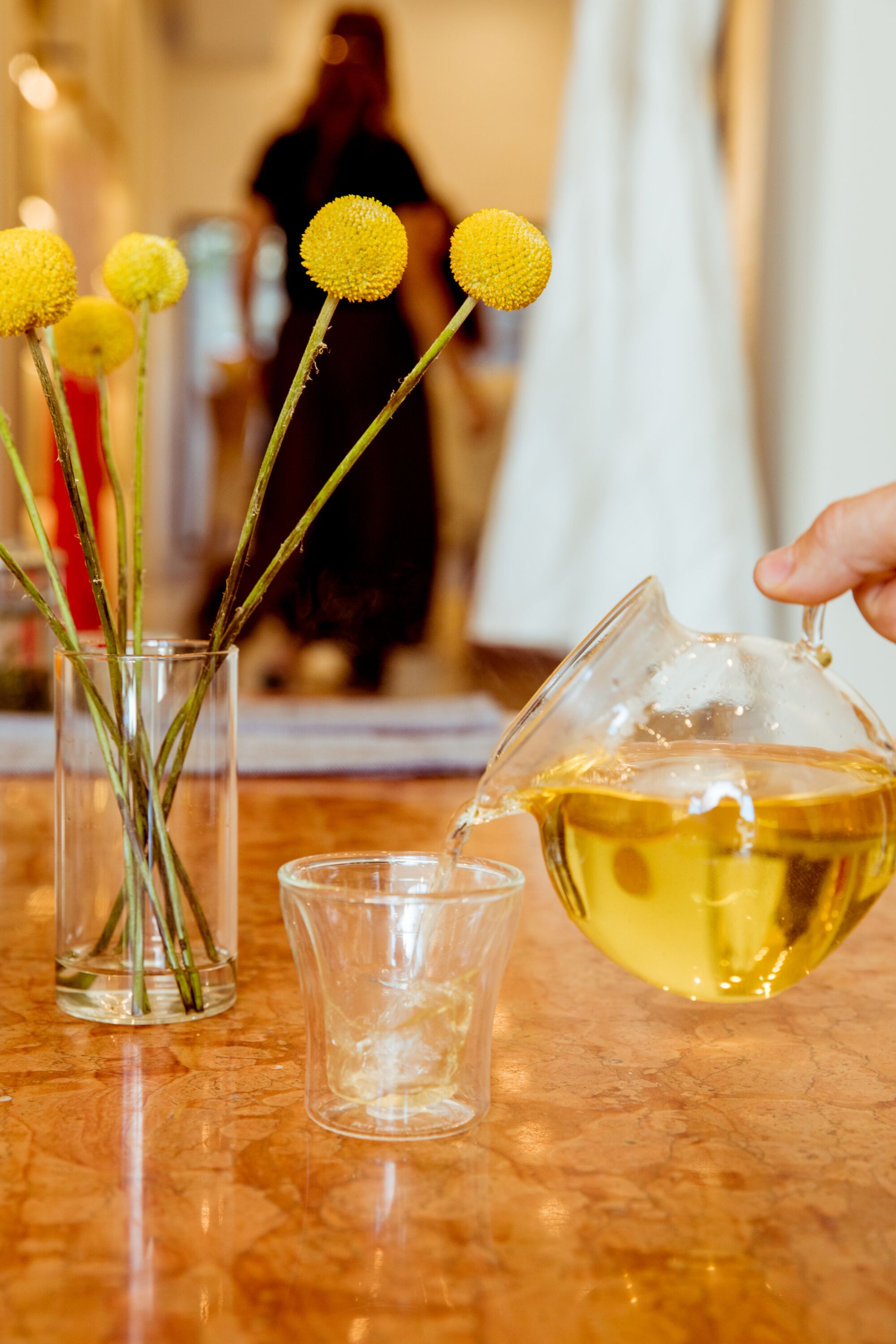 Having recently relocated her Des Kohan boutique with its carefully curated mix of up-and-coming fashion and home accents to West Hollywood, Desiree Kohan has now added a private Japanese tea ceremony as part of a shopping experience in partnership with personal shopper and stylist Nicole Pollard Bayme, chief executive of LalaLuxe. (The Mandeville Canyon neighbors are both tea lovers.) While sipping Huxbrook Tea (made in Santa Monica) paired with vegan bites, clients are presented a personalized selection of fashion and jewelry and styled in the looks — sometimes with a surprise visit by a local designer such as Gabriela Artigas or Juan Carlos Obando. The LalaLuxe x Des Kohan private shopping experience ($3,000 for three hours) can be booked through lalaluxe.com or call (800) 261-0429; the new store and tea bar with complimentary matcha lattes are open Tuesday through Saturday to shoppers on any budget. 914 N. Fairfax Ave., West Hollywood. deskohan.com
'Jennifer Packer: Every Shut Eye Ain't Sleep'
The Museum of Contemporary Art's presentation of "Jennifer Packer: Every Shut Eye Ain't Sleep" continues through Feb. 21. The selection of 25 dreamy, intimate figurative and still-life paintings and drawings (ranging from florals to friends and family to political pieces, including two works in tribute to Laquan McDonald, a Black 17-year-old who was fatally shot by a white Chicago police officer) marks the first West Coast exhibition by the New York-based Black artist. MOCA, 250 S. Grand Ave., Los Angeles. moca.org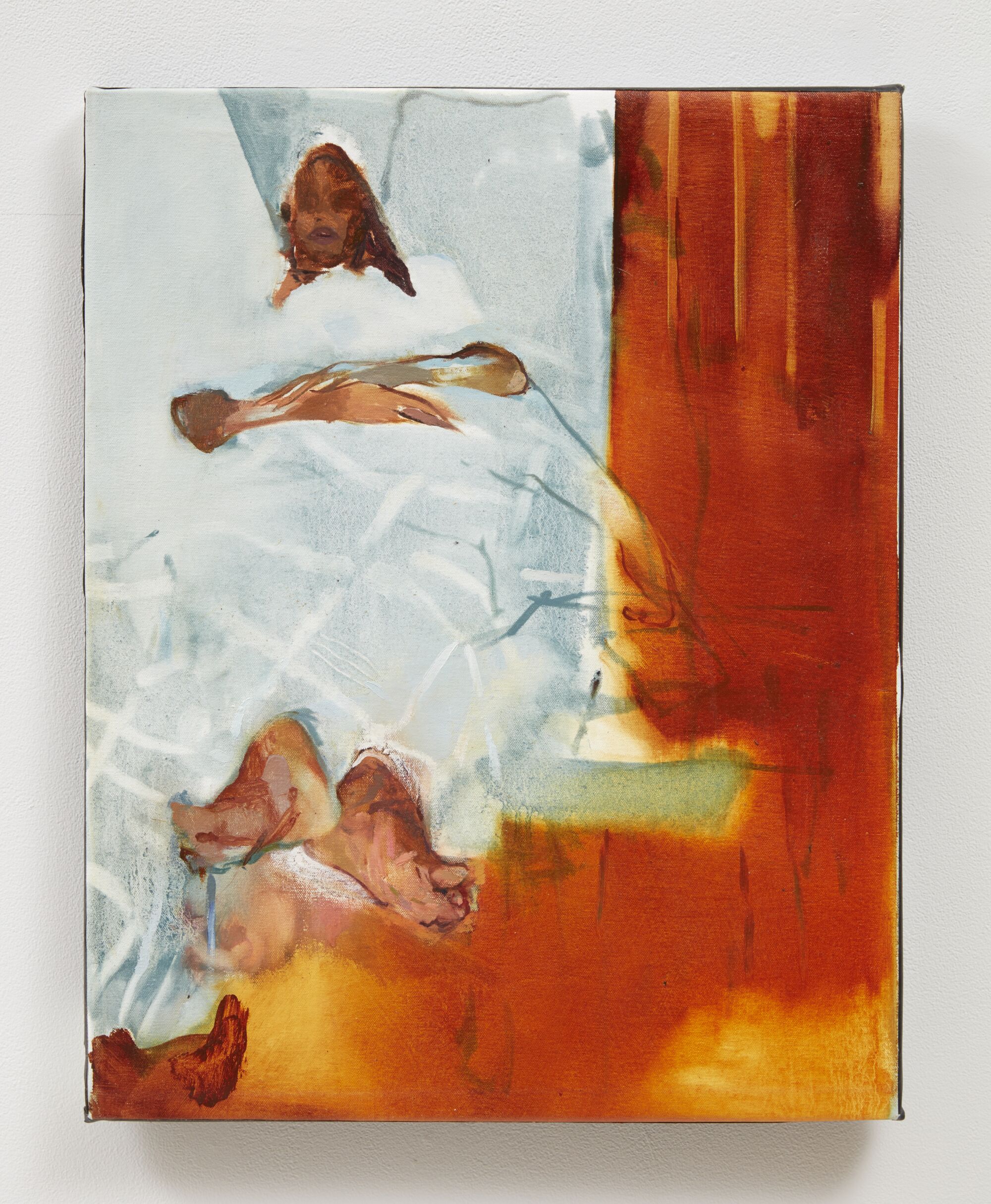 More stories from Image
---