Doctor known as 'Candy Man' convicted of trafficking in pain medications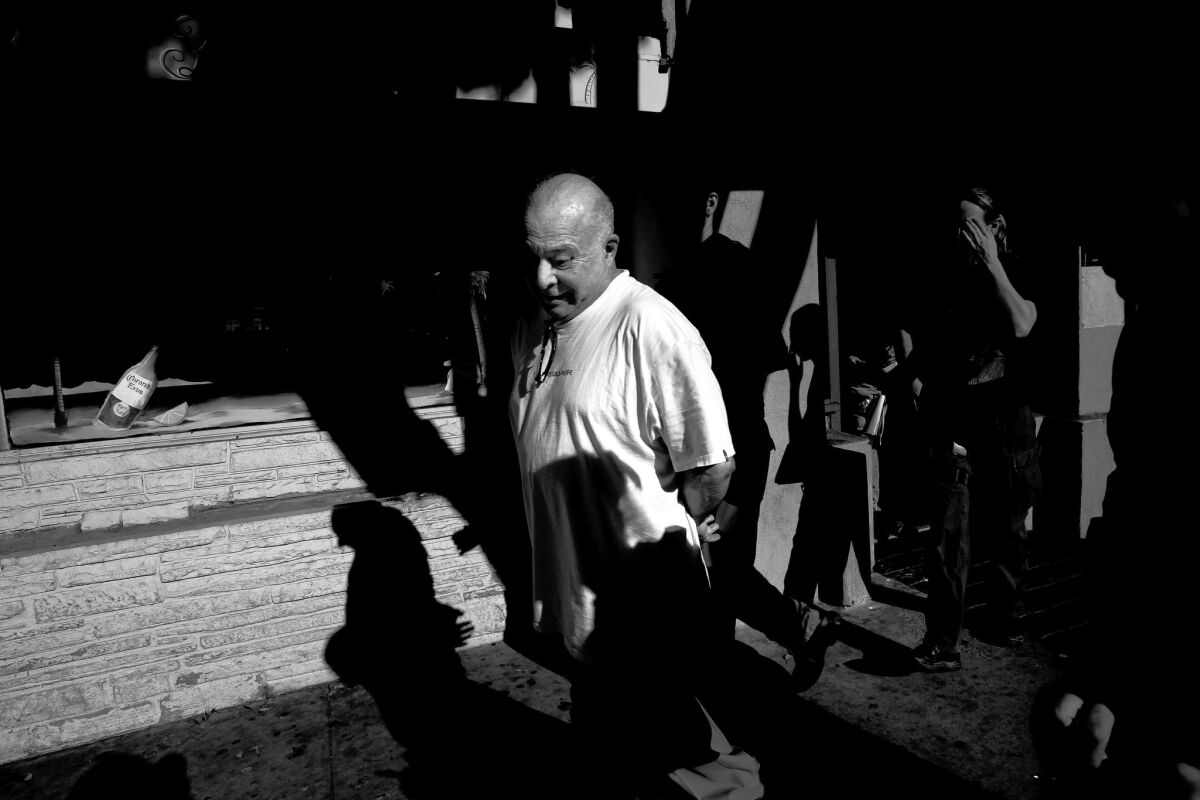 A Santa Barbara doctor known to patients as the "Candy Man" is likely to spend the rest of his life in prison after his conviction Friday for trafficking in highly addictive pain medications.
A federal jury found Julio Gabriel Diaz, 67, who operated the Family Medical Clinic, guilty on 79 counts of writing prescriptions for powerful painkillers such as OxyContin and Dilaudid without a legitimate medical purpose.
His patients typically paid cash and were willing to wait hours for a 10-minute appointment, and as many as 20 subsequently died of overdoses, according to prosecutors.
Doctors and pharmacists who testified for the prosecution claimed Diaz distributed larger quantities and more lethal combinations of drugs than they had ever seen prescribed before, said Assistant U.S. Atty. Ann Luotto Wolf.
Diaz's attorney, Kate Corrigan, said that in the beginning his practice was primarily geriatric, and that he treated underprivileged patients for years. But then he expanded into pain management, a practice that attracts younger, manipulative drug-seekers.
"That was probably the worst decision he ever made," Corrigan said.
Diaz was arrested in early 2012 after authorities linked him to a dozen patients who had died of drug overdoses; other cases emerged later. Among the dead: a 49-year-old father who overdosed shortly after finishing two months in rehab; a 35-year old mother who was found dead in her bedroom by her daughter; and a woman who overdosed while mourning the death of her 20-year-old son, who had also died of an overdose by using her pain medications.
Diaz was among a handful of doctors profiled in a 2012 Times investigative series, "Dying for Relief," about physicians who were overprescribing narcotics.
He said at the time that he kept prescribing drugs, even to patients he suspected were abusing them, in the hope of managing their consumption. "If you don't give them the medications, they are going to go to the street," he said. "What is the worse of two evils?"
Of the patients who died, Diaz said, "I do feel responsible. I was the one providing the medications, and perhaps there were some hints there that I should have known they were going to overdose." He said the deaths taught him "a good lesson."
In addition to those who died, two female patients told hospital staff that they and their friends traded sex for drugs provided by Diaz, according to investigators.
Before Diaz's arrest, other Santa Barbara-area doctors and relatives of Diaz's patients had spent years complaining about him to the state medical board with no obvious effect. One doctor even started building a spreadsheet to track the number of Diaz's patients who showed up in the emergency room for drug intoxication: 410 in the span of two years.
In 2009, three doctors and a nurse wrote a letter to the board saying, "We see at least one patient a month who is admitted for detoxification from excessively high doses of narcotics after seeing Dr. Diaz."
In 2010, the medical board investigated a mother's complaint that Diaz had turned her daughter into an addict. Diaz denied the allegation and the board took no action.
Diaz didn't lose his medical license until 2012, after his highly publicized arrest.
Despite the long list of fatalities, prosecutors did not charge Diaz with any of his patients' deaths.
"We would have fought them on every one," said Corrigan, Diaz's attorney. "They would have been hard-pressed to prove that the cause of death was the pills that came from our guy. A lot of these people did heroin, cocaine, they had all kinds of things going on."
Still, the sentence for 79 counts of distributing a controlled substance is likely to be "the equivalent of a life sentence," Corrigan said. "I expect them to seek no less than 20 years."
Twitter: @jackdolanLAT
ALSO:
ER doctors slam decision to continue raves at L.A. County fairgrounds
Legionnaires' disease case at San Quentin prison prompts shutoff of water
How the drought has affected San Francisco's devastating lack of public restrooms
---
The stories shaping California
Get up to speed with our Essential California newsletter, sent six days a week.
You may occasionally receive promotional content from the Los Angeles Times.