Central American immigrants worry after Trump signals end to program protecting them from deportation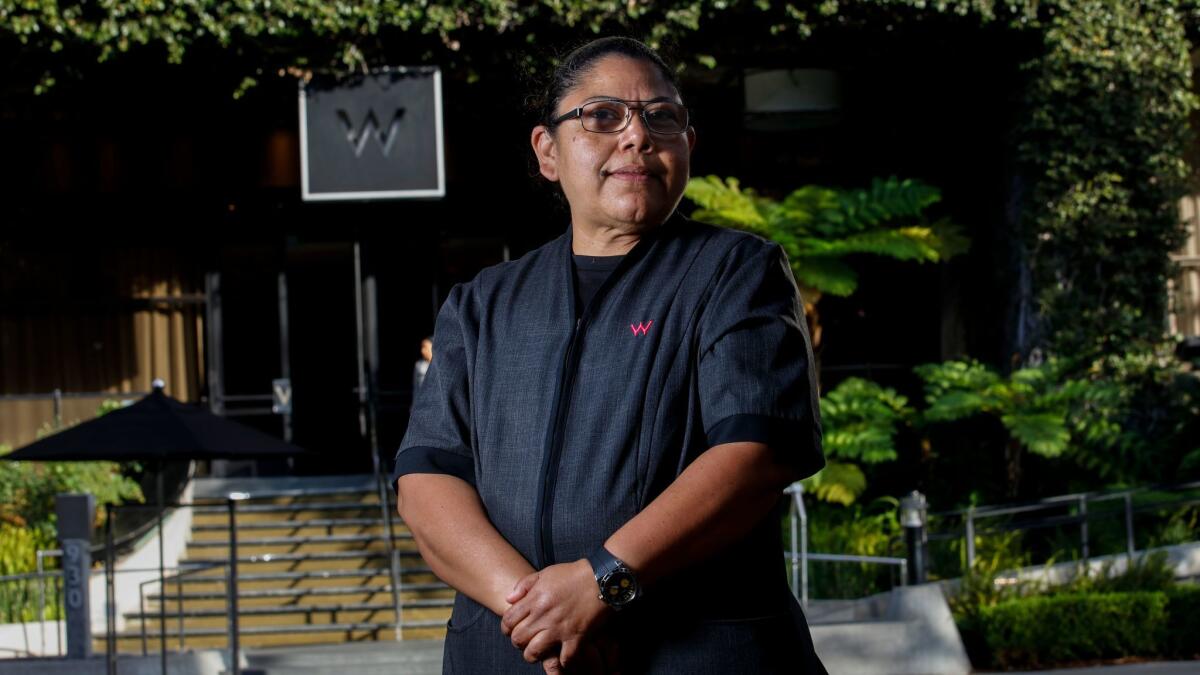 After 25 years of cleaning hospitals, hotels and houses that belonged to others, Iris Acosta was on the verge of realizing her dream of owning a home.
Then her real estate agent discovered something that made the 51-year-old Honduran's life seem suddenly more uncertain: She had temporary protected status as an immigrant.
"Oh, we're going to wait to see what happens," Acosta said the real estate agent told her in August about buying that home.
On Monday, the Trump administration said it would end the special program, known as TPS, that had protected more than 5,000 Nicaraguans against deportation. But for many other immigrants, including an estimated 86,000 Hondurans, the move seemed to thrust them only deeper into limbo.
The administration argued that a program that started almost two decades ago to provide a temporary respite after natural disasters and civil wars had become a permanent benefit for people who had entered the country illegally.
"This was not the intent of the law. What we have now is sort of the worst of both worlds," said Steve Camarota, director of research at the Center for Immigration Studies, an immigration enforcement think tank in Washington, D.C. "It reminds everyone that we are not serious about our immigration laws, but it also leaves these folks kind of hanging. It's absurd that you can stay in the United States on a temporary status for two or three decades."
U.S. immigration officials left the door open to canceling the TPS program for more than 200,000 Haitians and Salvadorans in the coming weeks.
The proposed change in policy would have particular ramifications in Southern California, which has one of the largest populations of Central Americans in the nation. An estimated 49,100 Salvadorans and 5,900 Hondurans with protected status live in California, according to one analysis by the Center for Migration Studies. More than 29,000 Salvadorans with the status live in L.A. County alone.
Administration officials announced they would defer a decision on the status of Hondurans. Immigration officials extended their temporary status for at least another six months, through July 5. The program was initially set to expire in January.
Advocates for tougher immigration enforcement criticized deferring a decision on Hondurans and other immigrants under the program.
For Acosta, who has been protected by the program for two decades, the respite brought no long-term solace.
"I feel like they're playing with us," she said. "But I have this hope that things will work out."
Immigrant rights activists argue that many of the protected immigrants have put down roots in the United States and built their lives here. Some have U.S.-born children and grandchildren.
They also contend that even though the natural disasters that triggered the program are in the past, it's wrong to end protections for people from Honduras and El Salvador — both countries that have experienced a huge increase in gang violence.
After Hurricane Mitch wrecked much of Central America in 1998, the United States extended temporary protection to immigrants who had entered the country illegally from Honduras and Nicaragua. The program's protections have been renewed periodically ever since — by both Democratic and Republican administrations.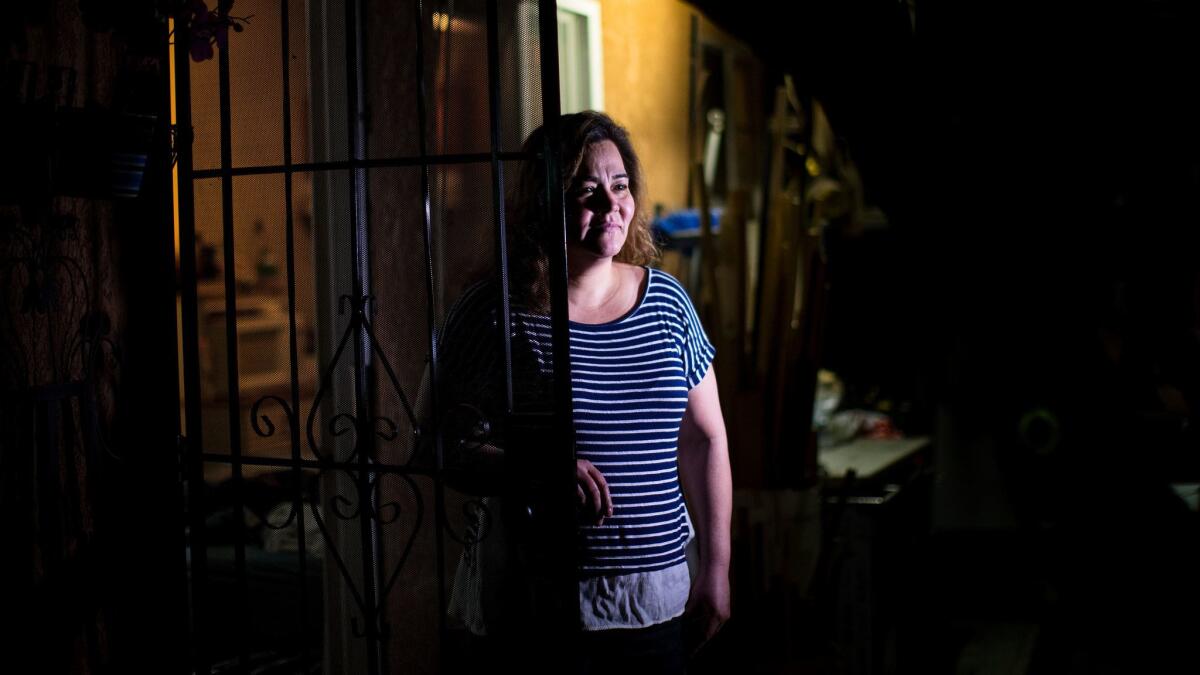 Cecilia Ramos, a Salvadoran immigrant who lives in Los Angeles with temporary protected status, said she likely would not return voluntarily to her home country because of the violence there.
Ramos, who works as a cook at a local restaurant, used to think her family in El Salvador exaggerated how bad things were in the country. On a visit to El Salvador this summer, she realized they were right.
She rode in a bus in the nation's capital when a young boy approached her.
"I'm asking for a quarter or a dollar," he told her. "I don't want to rob you, but if you don't give me anything, I will."
Ramos said she handed the boy money.
The immigrant protection program, and extensions to it over many years, bought her a sense of normalcy. She said the prospect of the program ending — and her possible deportation if that happens — makes it difficult for her to contemplate making decisions that suggest permanence.
Now, Ramos said she wakes up in the morning, kneels and says a prayer.
"Please touch the president's heart," Ramos said she pleads with God.
Acosta, of Honduras, also said she's not prepared to return to a country she hardly knows now.
Her life in the United States is a departure from her upbringing in Comayaguela — a 15-minute drive from the Honduran capital of Tegucigalpa. There, she worked as a cook, but it was never enough. At one point, she was forced to collect plastic bottles. In the end, she took about $5 home every week.
In 1992, the poverty became so oppressive that she crossed illegally into the United States, near San Diego.
At first, she was a babysitter, but she did not make much money because she was in the country illegally. Her life became better when she obtained legal status through TPS, she said.
Now she's a housekeeper at a hotel in West Beverly Hills, where she earns $14 an hour. Acosta said it would be tough to give that up and lose her legal status.
"I've already been there," she said.
Zablah is a visiting fellow from the International Center for Journalists.
Los Angeles Times staff writer Cindy Carcamo contributed to this report.
ALSO
Trump voters disappointed by his presidency threaten the GOP
Trump arrives in China to talk tough on nukes. But first, some opera
U.S. sets new restrictions on business ties and travel to Cuba
Sign up for Essential California for news, features and recommendations from the L.A. Times and beyond in your inbox six days a week.
You may occasionally receive promotional content from the Los Angeles Times.