Second suspected street racer sentenced to probation in death of beloved teacher in Hawthorne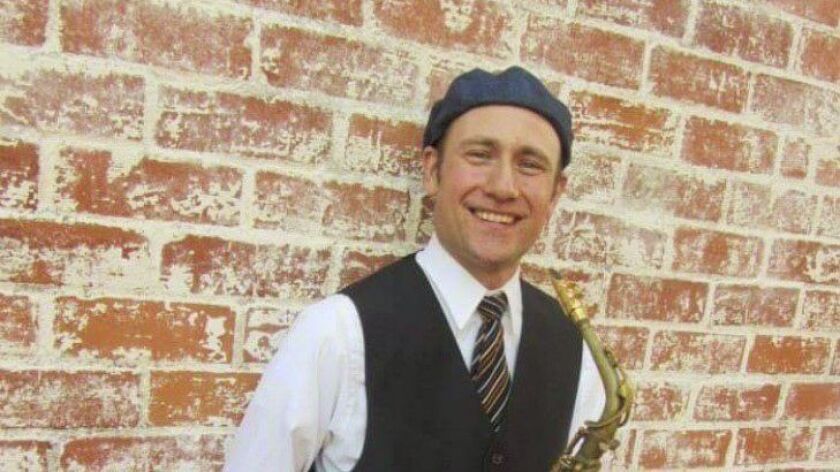 The second of two men involved in a suspected street race in Hawthorne last year that killed a popular elementary schoolteacher and musician was sentenced Friday to three years of unsupervised probation in a contentious and emotional court hearing.
Family and friends of Benny Golbin, 36, pleaded with the judge to impose a harsher sentence on Anthony Leon Holley.
"Let's make a statement now, today," said Golbin's stepfather, Stuart Kessel. "Not next week, not next month, not next year."
Holley, 41, agreed to plead guilty to a felony hit-and-run charge as part of a deal in which the count would be reduced to a misdemeanor if he testified against the other defendant, Alfredo Perez Davila, 24.
Though that case never went to trial because Davila pleaded no contest to a charge of gross vehicular manslaughter, Holley's charge was still reduced. Davila was sentenced this month to four years in prison. Originally, both defendants were charged with murder, vehicular manslaughter and engaging in a speed contest.
At Friday's hearing, Golbin's wife, Anchesa Bunyasai, placed a black cardboard poster with photographs of her husband in front of the lectern where she spoke. She said she hoped that Holley would reflect on the pictures.
"I personally would not call it a car accident any more," she said. "It is a murder."
On Jan. 15, 2016, shortly before 1 p.m., Golbin was driving from his job as a music instructor at Children of Promise Preparatory Academy in Inglewood to teach a class in the Palos Verdes Peninsula Unified School District.
Golbin was killed instantly when a silver Chevrolet Colbalt driven by Davila swerved across several lanes, hit the center median and sailed into traffic, striking Golbin's Honda CR-V.
The Cobalt rolled over Golbin's car, which ripped apart on impact. The Cobalt landed upright, and parts of its transmission were found in Golbin's vehicle because of the force of the collision, police said at the time.
Davila was not injured and was arrested at the scene, police said. Davila admitted to police that he had been involved in a street race with another vehicle, according to a probation report.
Holley was driving the second car in the suspected street race and fled the scene in a red Chevrolet Camaro. He later turned himself in.
In addition to his classes at Children of Promise, Golbin taught woodwind ensembles at elementary schools in the Palos Verdes school district, as well as private and group lessons at AMUSE Music Center in Rolling Hills Estates.
Those who knew him described him as a hardworking, beloved teacher who was irreplaceable. A professional saxophonist who performed at home and abroad for more than 15 years, Golbin had recorded a solo jazz album and a holiday album. At the time of his death, he was finishing his fifth album. Golbin was also set to perform internationally in Mexico, Thailand and Europe.
Sheri Kessel, Golbin's mother, said during the hearing that Golbin was the last male to carry that name in the family.
"The nightmare started January 15," she said through tears. "And the nightmare will continue for the rest of my life."
Judge H. Jay Ford III allowed Holley to make a brief statement before the hearing ended.
"I just truly know in my heart that I was not racing," he said. Holley gave his "deepest condolences" to the family.
After the hearing, Holley said in an interview that he was speeding but not racing Davila. He said he was on his way home from visiting his uncle in the hospital that day.
As Golbin's family walked out of the courthouse, his wife cried.
"This is not what we deserve," she said. "It should not have ended like this."
For more crime news, follow @nicolesantacruz on Twitter.
ALSO
3 killed on 101 Freeway as wrong-way driver going 100 mph slams head-on into another car
An L.A. firefighter choked and seriously injured a man giving out Halloween candy. His sentence? No jail
California teen who livestreamed deadly crash pleads not guilty to gross vehicular manslaughter
---
UPDATES:
6:45 p.m.: This article was updated with additional details from the court hearing.
This article was originally published at 2:40 p.m.
---
The stories shaping California
Get up to speed with our Essential California newsletter, sent six days a week.
You may occasionally receive promotional content from the Los Angeles Times.