Steve Jobs' widow is giving two L.A. teachers $10 million to start a school for homeless and foster youth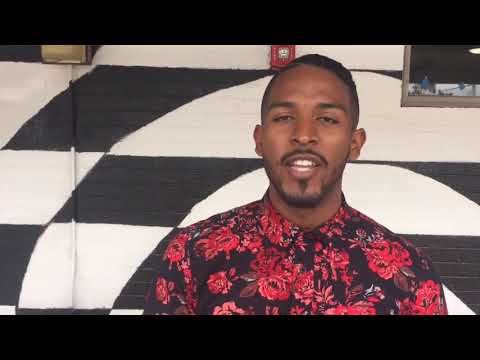 The new school, RISE, is designed around the needs of homeless and foster youth.
Instead of going to school, school will come to you.
That's the prize-winning idea behind RISE High, a proposed Los Angeles charter high school designed to serve homeless and foster children whose educations are frequently disrupted.
Los Angeles educators Kari Croft, 29, and Erin Whalen, 26, who came up with the idea, won $10 million in XQ: The Super School Project, a high school redesign competition funded by Laurene Powell Jobs, the widow of Steve Jobs.
RISE is one of 10 $10-million winning school projects nationwide. Winners receive the prize money over five years.
XQ officials, in announcing the winners on Wednesday, described RISE as a "completely new" model. The idea is to have three to four physical sites sharing space with existing nonprofits as well as an online learning system. A bus will also be turned into a "mobile resource center," to bring Wi-Fi, a washer/dryer and homework help to the neediest students.
That way, if a student suddenly moves or can't get to school, he or she will have various options to get tutoring or the day's lesson.
"The model exists outside the traditional confines of space and time," Croft said.
RISE, which stands for Revolutionary Individualized Student Experience, is in its preliminary stages. It will be a charter school, but the staff is still figuring out governance structure, facilities and partnerships. As of now, the plan is to open with a small group of students next fall, but eventually to serve between 500 and 550.
The competition asked teams of teachers, students and service providers nationwide to think creatively about ways to update high schools.
When the contest was announced, Powell Jobs said that the current structure of high school was formulated 100 years ago, with little innovation since.
Over 700 teams applied, and 42 judges examined the applications, said Russlynn Ali, XQ Institute's CEO and the former assistant secretary of civil rights at the U.S. Department of Education. The group had planned on naming five winners, but five became 10.
The competition, Ali said, took cues from one of the Obama administration's signature education efforts: the Race to the Top competition, a countrywide fight for stimulus money that caused many states to rewrite their education laws. Powell Jobs declined to be interviewed, but Ali said the philanthropist was very much involved.
In California, other winners include Summit Elevate, an arts-and-sciences-focused school in Oakland, and Vista Challenge High, a project-based program in north San Diego County. In New York, Brooklyn Lab High School won for a proposal centered on collaborations with local technology companies. Louisiana's New Harmony High School will have a classroom on a barge that tackles coastal erosion.
Croft grew up in the rural South and graduated in the top of her public school senior class of 101. But at the University of South Carolina, she felt unprepared. Seeking to remedy that problem for others, she became a teacher, working in East Los Angeles through Teach for America before attending the Harvard Graduate School of Education. Last year, she worked as a fellow at Da Vinci Schools, an L.A. charter schools group that has served as an incubator for RISE.
Whalen came to education from a different perspective: He grew up in Santa Monica and went to the Garden of Angels School, a private school with no desks or large classes. He wanted more people — particularly children of color — to have similar positive experiences, so he became a teacher, working in Miami and now teaching seventh-grade nonfiction at KIPP Sol Academy, an East Los Angeles charter.
The two met while training teachers for Teach for America.
"We started to realize that … the traditional school setting that we were both working in was really limiting," Croft said. She saw students with housing instability fall more and more behind because they couldn't get to school every day. "They were getting penalized for missing the full range of services they needed," she said.
This year, Croft is piloting the academic portion of the RISE program in a small classroom at Da Vinci's Hawthorne campus.
Students receive personalized plans detailing what they need to learn. Tests focus on presenting skills, as opposed to pencil-and-paper exams. Students can earn credits as soon as they've mastered a unit. RISE will operate on a year-round schedule to accommodate those who have to work or care for their families.
The project's founders say they hope to cap student-teacher ratios at 25 to 1. Teachers will be trained to help students who have experienced trauma. RISE also plans to work with social service organizations to help students access healthcare, fitness, food, arts programming and legal services.
If the school opens as intended, it will start with several partnerships — including the School on Wheels, an after-school program in downtown Los Angeles' skid row. The program's executive director, Catherine Meek, said she's not sure what the collaboration will look like.
RISE also is working with the Children's Law Center of California, a nonprofit that represents L.A. County's 30,000 children under the jurisdiction of dependency courts. The school will have some sort of physical presence in the center, and the center will connect potential students to the school. Peer advocates who grew up in foster care will be able to explain the school to children in the system.
Leslie Heimov, the law center's executive director, said she often is at a loss when trying to find good high schools for the teens her organization serves.
"When faculty and staff aren't aware or sensitive, what we end up seeing is a lot of kids dropping out," she said. "They don't trust the system and don't believe what we say we're going to do."
Heimov helped develop RISE and said she is optimistic about the model.
"It's hard to learn and study when you don't have enough to eat or haven't washed your clothes in a week," she said. "There's a commitment to finding out what a student needs before they can learn, and then providing it."
You can reach Joy Resmovits on Twitter @Joy_Resmovits and by email at Joy.Resmovits@LATimes.com.
MORE EDUCATION NEWS
Nearly half a million U.S. citizens are enrolled in Mexican schools. Many of them are struggling
USC's school of social work receives $60 million, the largest donation to a school of its kind
Mayor Eric Garcetti promises free community-college tuition as Jill Biden helps launch L.A. initiative
---
UPDATES:
6:30 p.m.: This article was updated with additional information about other winners.
This article was originally published at 1:55 p.m.
Sign up for Essential California for news, features and recommendations from the L.A. Times and beyond in your inbox six days a week.
You may occasionally receive promotional content from the Los Angeles Times.