'High School Musical's' Vanessa Hudgens buys Studio City home for $2.75 million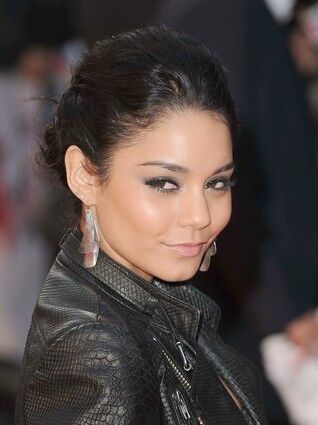 Vanessa Hudgens
, the 19-year-old star of "High School Musical" fame, has bought her first house. The 5,200-square-foot
Studio City
home cost $2,750,000. The Old World, Tuscan-style house has a city-lights view, six bedrooms and 6 1/2 bathrooms.
(Eamonn McCormack / Getty Images)
Vanessa Hudgens
shown with costar
Zac Efron
. Her two-story home had been on the market for almost a year and had been most recently priced at $3,299,000.
(Eduardo Parra / Getty Images)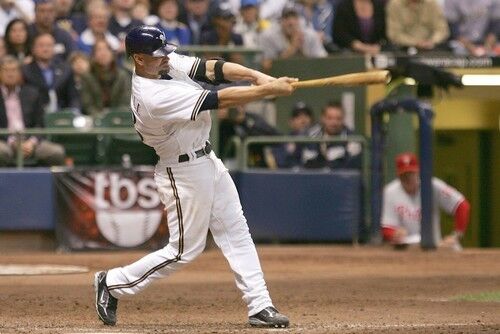 Milwaukee Brewers
catcher
Jason Kendall
has just listed a house he owns in Manhattan Beach at $7.3 million.
(Jim McIsaac / Getty Images)
Los Angeles Times Staff Writer
OK, PULL up the blinds in your sleeping tween-ager's room and show her this column. I promise she will not shoot daggers your way. Vanessa Hudgens Vanessa Hudgens of "High School Musical" fame has bought her first house. It's in Studio City, it cost $2.75 million, and she isn't out of her teens yet.
The Old-World Tuscan-style house has a city-lights view. There are six bedrooms and 6 1/2 bathrooms in 5,200 square feet. The property has a Pebble Tec pool and spa, waterfalls, cabana and a barbecue island. The kitchen has Thermador appliances and copper sinks. There is a wine cellar with glass doors and Mexican wrought iron. I won't even ask why a teenager needs a wine cellar, but whatever. . . .
The two-story home had been on the market for almost a year and had been most recently priced at $3,299,000.
Hudgens plays "good girl" Gabriella Montez in the "High School Musical" franchise. "High School Musical 3: Senior Year" is set to be released this month. She recently finished filming "Bandslam," directed by Todd Graff, and is working on her second album, to be released next year.
---
FOR THE RECORD:The photo in the picture above shows a home belonging to Jason Kendall of the Milwaukee Brewers. The headline on this link in an earlier version of this story incorrectly said the home belonged to Vanessa Hudgens.
---
Hudgens likely caused several Disney execs to drop their BlackBerries mid-text when naked photos of her surfaced recently on the Internet. On second thought, between that and the wine cellar, you might want to let those sleeping tweens lie.
Jim Pascucci, chairman of estates for Rodeo Realty, listed the property. Andrew Mortaza of Keller Williams World Media Center represented the buyer, according to the Multiple Listing Service.
'Stone Cold' Austin pins a sale
Far be it from me to criticize the pricing logic of a professional wrestler who calls himself "Stone Cold," but I constantly stumble across examples of how, even in this frozen-in-its-tracks market, well-priced homes are moving.
So, with no public humiliation or offense intended, first we have the housing tale of retired wrestler Steve Austin, wholisted his 3,881-square-foot house in Malibu for $3,895,000, according to the MLS. It eventually sold for $2.5 million -- and took 425 days (that's more than a year for the calendar-challenged). According to my calculator, the selling price is 35.8% below what Austin originally hoped to get, which can't make the Big Guy happy.
Next, we have a Beverly Hills house that came on the market this summer at $1,695,000. It sold in nine days for $2.6 million -- 53.4% over asking -- receiving 22 offers. The house, which belonged to the estate of Gregory Peck's first wife, is a complete fixer-upper with a view.
The contemporary home of World Wrestling Entertainment-champion-turned-actor Austin, by all accounts, is quite nice with four bedrooms, 4 1/2 bathrooms and ocean views. It sits on 1.4 acres and has ebony-stained bamboo flooring, an infinity pool and top-of-the-line kitchen appliances.
So what's the take-away here? If you want to sell, price it low. And for those who just want to "see if I can get my price," well, you won't, so why waste time? There is just something about a bargain, even a perceived one. When was the last time you went into Macy's when it wasn't having a "One Day Sale"?
Craig Ashley and Evelyne Bostok-Ashley, both of Coldwell Banker, Beverly Hills East, listed the Beverly Hills property. The buyer was represented by Drew Mandile and Brooke Knapp, both of Sotheby's International Realty, Beverly Hills.
Brewer tries to tag home buyer
How much can one guy have on his home plate? Milwaukee Brewers catcher Jason Kendall, whose World Series dreams were recently deferred, is hoping for better luck with a house he listed in Manhattan Beach at $7.3 million.
Kendall does not occupy the property, which is in the highly sought after "hill section." The 7,398-square-foot main house has five bedrooms, seven bathrooms and panoramic views of the ocean and Palos Verdes Peninsula. It was designed by architect Louis Tomaro and newly updated this year.
The house is within walking distance of the beach, and the main living spaces are on the upper floor to maximize the views. The living areas have plenty of balconies and French doors. There is a formal living room and dining room, a great room, an oversized kitchen and a separate breakfast room, a kids' study room, game room and home theater, and the master suite has an adjoining reading room. The house has three fireplaces and hardwood floors.
The basement provides about 300 square feet of storage space. The detached garage has a one-bedroom guest suite above it.
Kendall, 34, previously played for the Pittsburgh Pirates, Oakland Athletics and Chicago Cubs before joining the Brewers this year.
The listing agents are Tina Stern of Ewing/Sotheby's International Realty, and Rick Edler of Peninsula/Sotheby's International Realty.
Actors list their remodeling gem
Renée Taylor, who played Fran Drescher's overbearing Jewish mother on "The Nanny" and the lead character's overbearing Jewish mother on the HBO series "Dream On," has listed the Beverly Hills home she shares with her husband of more than 40 years, actor Joe Bologna.
Taylor, obviously convincing in those roles, makes me want to announce to the world that I faithfully apply sunscreen, try not to slouch and now wear my hair off my face so you can see my eyes.
The house, with a listing price of $5 million, is on one of the best streets in the Beverly Hills flats. It features a 50-foot swimming pool and clay boccie ball court. There are four bedrooms and 5 1/2 bathrooms in 4,600 square feet as currently configured. The house is gutted to the studs, ready to be torn down, rebuilt or remodeled. It is the former home of actress Shirley Temple Black. There is a detached guesthouse, an outside barbecue, pizza oven and patio area.
Taylor was nominated for an Emmy for her role on "The Nanny." She has written for and starred in Broadway's "Agatha Sue, I Love You." She costarred with her husband in the semiautobiographical show "Lovers and Other Strangers."
After her movie debut in Jerry Lewis' 1961 "The Errand Boy," she and Bologna developed the 1970 screen version of "Lovers and Other Strangers" and "Made for Each Other" in 1971. They also co-wrote, co-directed and costarred in the 1989 movie "It Had to Be You."
In November, Taylor begins filming "Life During Wartime," in which she plays the mother of Demi Moore's character.
Lee Walters of Leland Properties, Hollywood, has the listing.
Actress eyes a Bel-Air move
As the story goes, Italy-born model and actress Simona Fusco was approached to play the title role in "Lolita," but her mother wouldn't let her. Clearly, Mom no longer influences Fusco's career.
Fusco, a darling of World Wrestling Entertainment, has listed her Bel-Air area home at $3,995,000. It has five bedrooms and 6 1/2 bathrooms in 5,189 square feet. Located on a cul-de-sac, the home has a large formal dining room, a great room with a full bar, hardwood floors, decorative moldings, high-beamed ceilings and city-lights views. Fusco had roles in "Extreme Movie" (2008) and "The Boys & Girls Guide to Getting Down" (2006).
Sally Forster Jones of Coldwell Banker, Beverly Hills East office, and Mauricio Umansky of Hilton & Hyland, co-listed the property.
---
Life is stressful. Our weekly mental wellness newsletter can help.
You may occasionally receive promotional content from the Los Angeles Times.