2 former Border Patrol agents convicted of human smuggling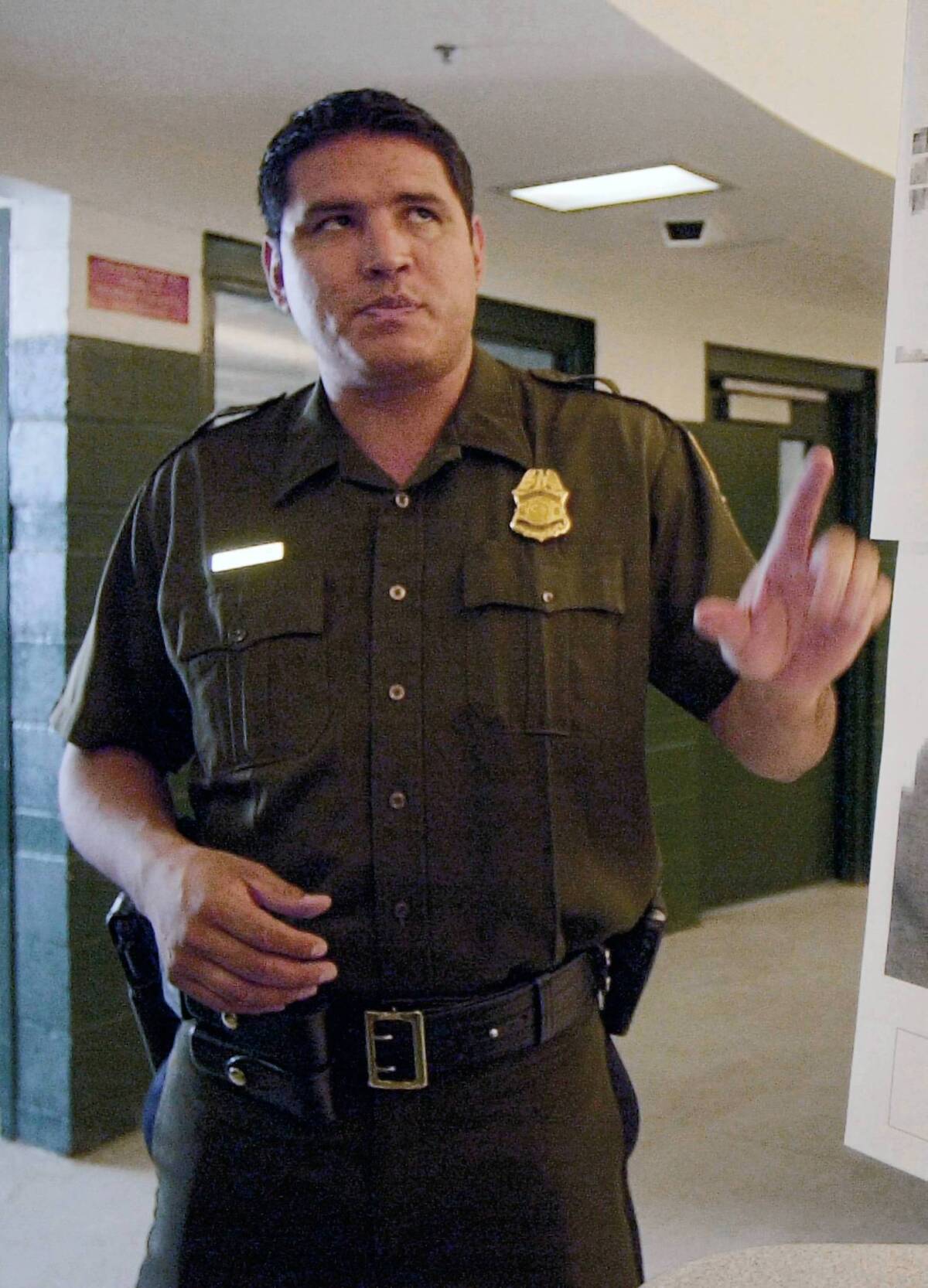 SAN DIEGO — Two former U.S. Border Patrol agents who fled to Mexico while under investigation for smuggling hundreds of illegal immigrants into the country were found guilty Friday of multiple counts of conspiracy, bribery and human smuggling.
The conviction ends a long-running case that became an example of the pernicious reach of corruption into Border Patrol ranks. Raul Villarreal, 42, was once the face of the agency in the San Diego area, making frequent appearances on Spanish-language television newscasts as a media liaison.
He once played the role of a cold-hearted Mexican smuggler in a public service announcement meant to discourage immigrants from making dangerous border crossings.
In the field, Raul and his brother, Fidel Villarreal, 44, partnered with Mexican smugglers who guided immigrants on foot across the border in the rugged backcountry east of San Diego. The brothers picked up the immigrants and transported them farther into the country in their official government vehicles, according to prosecutors.
Two smugglers who partnered with the brothers were also convicted of taking part in the scheme, which ran from 2005 to 2006. Over the two-year period, dozens of smuggling runs brought about 500 immigrants into the country, generating up to $4 million in profits, according to investigators from Immigration and Customs Enforcement.
Some of the immigrants were drug traffickers and other criminals, investigators said. More than a dozen witnesses during the one-month trial were immigrants helped into the country by the brothers.
The federal investigation took an embarrassing turn in 2006 when Raul and Fidel fled from their home in a San Diego suburb after being tipped off to the probe. Two years later, Mexican federal agents arrested the Villarreals in a gated apartment complex near the U.S. Consulate in Tijuana. One of the brothers tried to run away but was captured.
The conviction highlights a surge of corruption cases along the Southwest border as U.S. Customs and Border Protection expands its ranks. Since October 2004, at least 134 Border Patrol agents and Customs officers have been indicted or convicted on corruption-related charges.
Each brother faces a maximum of 50 years in prison at a sentencing hearing in November.
---
The stories shaping California
Get up to speed with our Essential California newsletter, sent six days a week.
You may occasionally receive promotional content from the Los Angeles Times.