L.A. Unified awards Apple $30-million contract for iPads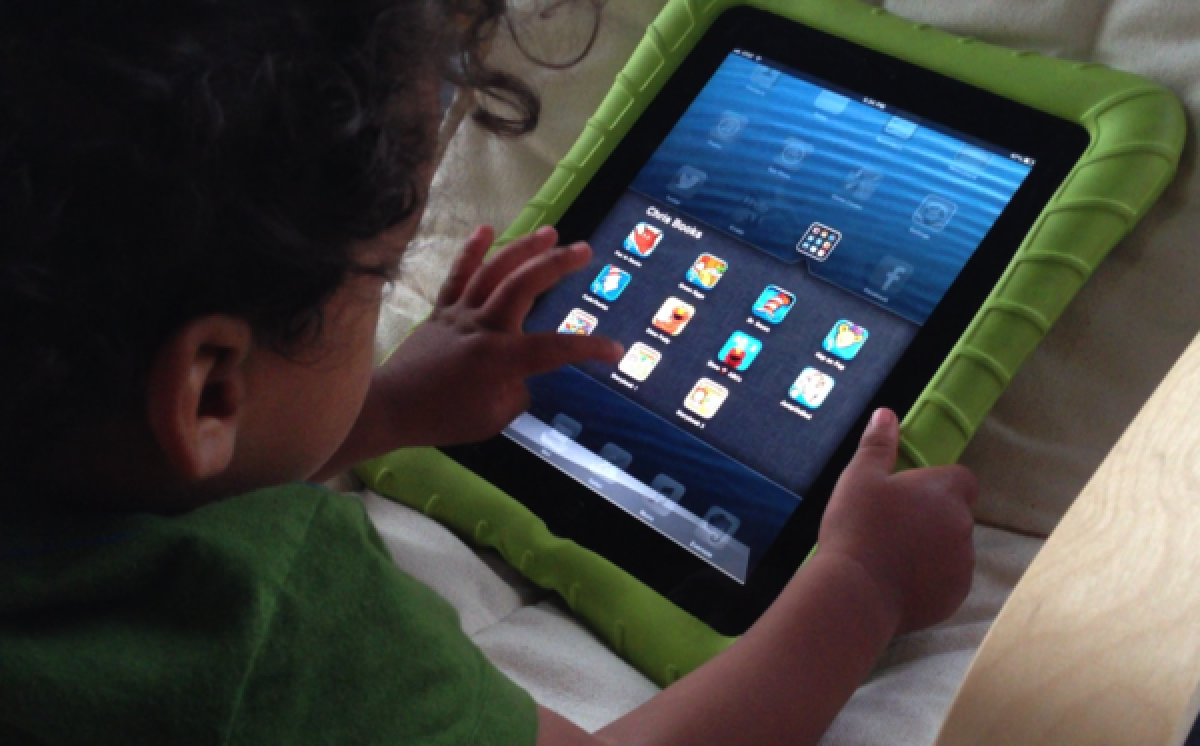 Apple Inc. won a $30-million contract Tuesday from the Los Angeles Unified School District, paving the way for the company to provide every student with an iPad in the nation's second-largest school system.
During a wide-ranging, lengthy L.A. Board of Education meeting, members launched the first effort in the state to seek more public information about school overhaul campaigns under the controversial parent trigger law. Board member Steve Zimmer said his proposal was aimed at increasing "accurate and objective" information for parents about the trigger process.
The 2010 law gives parents at persistently low-performing schools the right to force out school staff, close their campus or reopen as an independent, publicly financed charter.
On the tablets, the board voted 6 to 0 to authorize the purchase of the devices after senior staff lauded the iPad option as both the best in quality and the least expensive product that met the district's specifications.
L.A. Unified will begin rolling out the devices to 47 campuses. However, by choosing Apple as the sole vendor, the district also made a de facto commitment to spend hundreds of millions of dollars with the Cupertino, Calif., digital giant over the next two years.
The push for tablets came from schools Supt. John Deasy, who made it his goal to close the technology gap for the overwhelming majority of low-income district students. He expects to pay for the tablets with school construction bonds, a controversial source because they are repaid over decades. Such bonds typically are used to build and modernize campuses.
New state and national tests will be taken on computers, and district officials don't want students to lack the necessary experience with them.
Zimmer questioned whether devices other than tablets were more fitting for high school students.
"This is one of the most high-profile contracts this board will ever approve," Zimmer said.
The district is paying $678 per device — higher than tablets available in stores — but the computers will be preloaded with educational software. The price does not include a wireless keyboard, which may be necessary for older students.
Board member Richard Vladovic said members lacked detailed information on costs. He also said he'd dropped and broken two iPads — and students could do the same.
The three-year warranty includes free replacement machines for up to 5% of the value of the purchase, Vladovic was told.
Students will be able to take the computers home and controls will be included to limit undesirable content, such as pornography. Social networking sites will be available to students, with some limits.
A Microsoft representative urged the board to try more than one product and not to rely on one platform. Doing so could cut off the district from future price reductions and innovations, said Robyn Hines, senior director of state government affairs for Microsoft.
But district staff countered that Apple offered the superior product. They also said that students and teachers often change schools and should not have to learn a different platform.
The teachers union has criticized Deasy for appearing in an Apple promotional video before the bidding process.
Deasy said he abstained from involvement in the decision — not because of the video but because he owned a small amount of stock in Apple. He left the board room before consideration of the contract for the same reason, along with board member Bennett Kayser, who also said he owns some Apple stock.
On the parent trigger, the board had voted to seek a repeal of the law. But Kayser changed his vote.
The board's action directs L.A. Unified to provide members with more information related to parent petition campaigns, including evidence of public notice and public meetings, an analysis of five years of school data and a summary of attempts to improve that campus. It also asks the district to develop guidelines for principals and other school staff on how to respond to parent questions about trigger campaigns.
Several speakers criticized the law for sowing conflict on campuses and complained they had been lied to by organizers with Parent Revolution, the Los Angeles nonprofit that lobbied for the law and has assisted efforts in three cities. Raquel Cedillo, a parent at Haddon Avenue Elementary, said organizers had told her that signing the petition would bring every child a laptop computer.
"We're excited about the board approval because it gives parents the right to hear both sides so we can make an educated choice," she said.
But Gabe Rose, Parent Revolution's deputy director, said he was disappointed that the board failed to address the problem of harassment and intimidation by school staff of parents organizing for change. He had urged the board to adopt a code of conduct with disciplinary actions for those who violate it.
In other action, the board approved a $6.8-billion operating budget that, in sharp contrast to recent years, contains some spending increases. Custodial services will be increased, as will school security. But teachers and students in the adult education program testified that their program has suffered another round of reductions.
The board also voted to reject a bid from an independently operated charter school to remain open. Anahuacalmecac International University Preparatory High School had sought a second, five-year charter, as well as permission to expand to offer a kindergarten-through-12th-grade program.
Times staff writer Dalina Castellanos contributed to this report.
---
The stories shaping California
Get up to speed with our Essential California newsletter, sent six days a week.
You may occasionally receive promotional content from the Los Angeles Times.