Acquaintances describe alleged LAX gunman as quiet, shy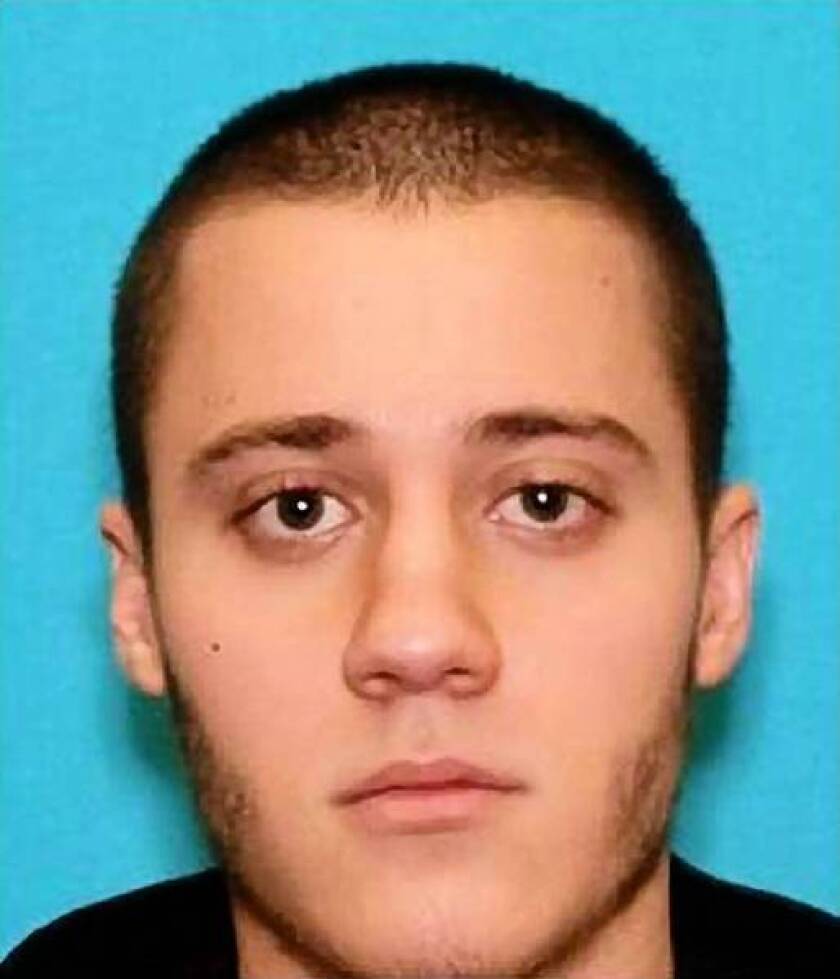 PENNSVILLE TOWNSHIP, N.J. — People who knew Paul Anthony Ciancia struggled to reconcile the quiet teenager who by some accounts was bullied in high school with the man who allegedly targeted Transportation Security Administration workers during a fatal shooting rampage at LAX.
In this suburban Philadelphia neighborhood, people described him as shy and a little awkward but said they never saw signs of anger or violent tendencies.
"He kept to himself and ate lunch alone a lot," said David Hamilton, who graduated with Ciancia from Salesianum School in Wilmington, Del., in 2008. "I really don't remember any one person who was close to him.... In four years, I never heard a word out of his mouth."
Hamilton, an editorial assistant at a publishing firm in Philadelphia, said he recalled Ciancia being the victim of bullying, but did not remember any particular incidents.
"He was quiet and people would take advantage of that," he said.
Police say that Ciancia, 23, went to LAX on Friday morning, pulled a rifle out of a bag and began shooting at TSA agents, killing a 39-year-old screener, identified as Gerardo I. Hernandez, the first TSA officer killed in the line of duty.
A law enforcement official told The Times that a note was found on the gunman expressing "disappointment in the government" and saying that he had no interest in hurting "innocent people."
Several witnesses said he appeared to shoot only at TSA agents and avoided shooting passengers. Ciancia was wounded by police. His condition was not released.
Another law enforcement source said the note contained the letters "NWO." Investigators are trying to determine whether he was a believer in the New World Order, a conspiracy theory which holds that forces are trying to create a single totalitarian government on Earth. The source, who spoke on the condition of anonymity, emphasized that it is still early in the investigation and that detectives are not sure what role, if any, "NWO" played in the case.
Law enforcement sources say that Ciancia's family called police here after a relative received a text message that led the family to believe he might be suicidal. Authorities in New Jersey contacted the Los Angeles Police Department for a welfare check.
Ciancia lived in an apartment complex on Los Feliz Boulevard in Atwater Village. It's unclear how long he had lived in Los Angeles or what he did for a living.
Marc Kreiner, who owns The Morrison, a restaurant and bar next door to the apartment complex, said he knew Ciancia by sight. He had been into the bar about half a dozen times, he said.
"He was kind of a quiet guy, came in mostly by himself, and one time with a couple of guys," Kreiner said.
One resident of the apartment complex said a large group of police officers detained or arrested a man at the location earlier in the day. It's unclear if that was related to the shooting case.
People who knew Ciancia said they were shocked that he was accused of being the gunman in the LAX attack.
Former classmate Jeff Skidmore said he attended first-period band class with Ciancia, who he thought played French horn. He said Ciancia wore black on "dress down" days when students were not required to wear uniforms, and he seemed to have a speech impediment. He said Ciancia did not seem to like being called on to read aloud in class as a result.
He said that he never saw Ciancia being bullied, but that he was very solitary.
"We left him alone," Skidmore said.
School officials confirmed that Ciancia graduated from the high school in 2008.
Ciancia grew up in on a wooded street in Pennsville Township, about a mile from his father's prospering auto body shop. His father was an associate member of the Fraternal Order of Police and a supporter of local Little League teams.
Neighbors said they would see Ciancia and his brother riding four-wheeled vehicles up and down their long driveway. But tragedy struck the family a few years ago, neighbors said, when Ciancia's mother died after a long illness.
"This is an absolute tragedy, in the highest sense" said Orlando Pagan, a police officer in neighboring Penns Grove. "It was a very good family. Whatever happened, it had nothing to do with their upbringing."
"When I heard, I just got this feeling in the pit of my stomach," added Gary Hankins, who lives a few doors away. "My heart goes out not only to Paul but to the people who were hurt in L.A. It just ripples down for all these families."
joe tanfani@latimes.comabby.sewell@latimes.comscott.glover@latimes.com
Tanfani reported from New Jersey, Sewell and Glover from Los Angeles. Times staff writers Lisa Girion, Matt Stevens and Richard Winton contributed to this report.
---
For reporting and exclusive analysis from bureau chief John Myers, get our California Politics newsletter.
You may occasionally receive promotional content from the Los Angeles Times.