California vows immediate inspections of facilities housing children separated from parents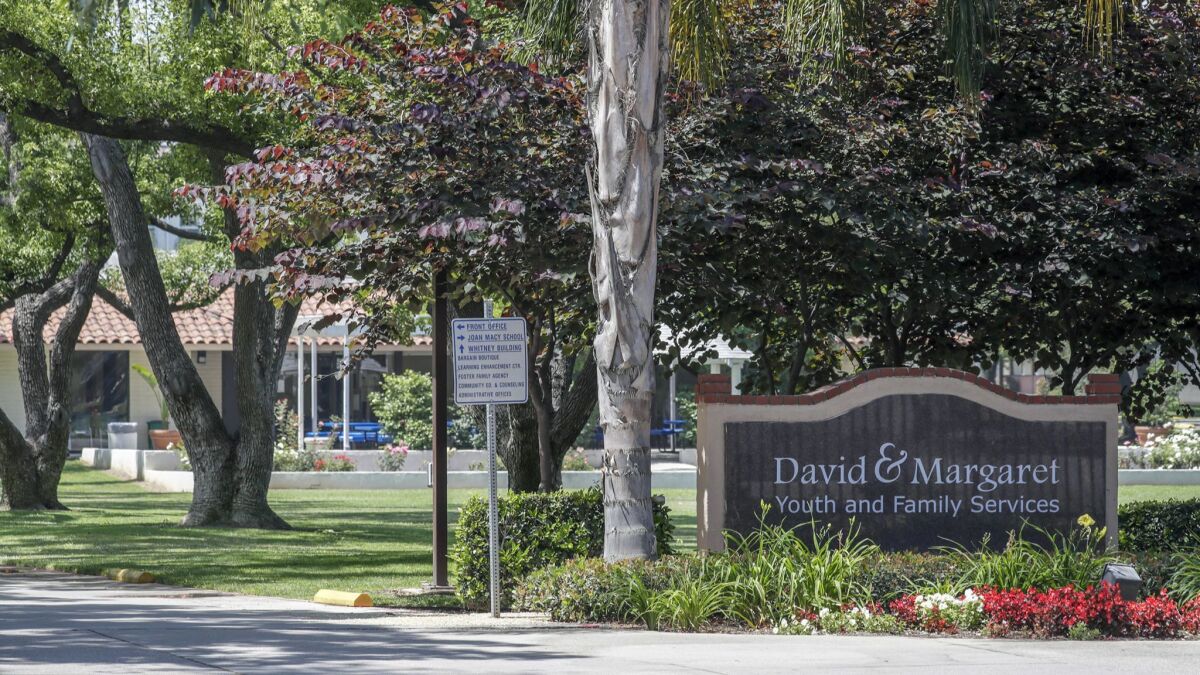 California regulators said Saturday they will immediately begin inspections at facilities where scores of immigrant children who were separated from their parents at the U.S.-Mexico border under a Trump administration crackdown are being held.
Michael Weston, a spokesman for the Department of Social Services, said Saturday that state officials were reinspecting facilities run by groups that have federal contracts to house unaccompanied children. The inspections were underway on Saturday, and were initially focusing on providers that work with the youngest children, he said.
Several facilities in Southern California are now housing children, including the David & Margaret Youth and Family Services in La Verne, Crittenton Services for Children and Families in Fullerton as well as Nuevo Amanecer Latino Children's Services and International Christian Adoptions, which place children in foster homes.
Most of the kids in the L.A. area are under 9. They are reportedly being housed in facilities and foster homes run by at least four nonprofit agencies.
Officials with the Office of Refugee Resettlement, the federal agency charged with managing the children, did not respond to repeated requests for comment.
According to federal contracting data, three of the agencies have been awarded three-year federal grants that will pay them $2.7 million to $22 million to shelter and find foster care for unaccompanied minors.
It remains unclear how long the children will be at the facilities.
The process of reunifying families that have been separated at the border could take months, federal officials said Friday. Lawyers, advocates and lawmakers said the path ahead remained murky and chaotic, and the Trump administration failed again to provide clear direction on how to resolve the issue.
Federal officials say about 2,300 children have been detained apart from their parents since May, when the administration began holding many adults who had crossed the border illegally and charging them with misdemeanors, rather than allowing them go free while awaiting asylum hearings — a process President Trump has derided as "catch and release."
On Wednesday, Trump signed an executive order intended to halt the separation of parents and children by instead detaining families together. Since then, his administration has struggled to articulate a plan to put the families back together or determine what effect doing so would have on enforcement, given the limited bed space for families.
On Friday, Los Angeles Mayor Eric Garcetti said he was trying to get information about the kids in his city.
His office said he knows about the facilities housing them and is monitoring the situation. He has requested details from the U.S. Department of Health and Human Services, but the agency has not yet responded, his office said.
Meanwhile, Garcetti said he was working to find ways to support the kids, through donations and community outreach.
"The biggest gap, if the federal government would take us up on this, is matching … kids and parents," Garcetti said. "I don't see any system for that right now."
---
The stories shaping California
Get up to speed with our Essential California newsletter, sent six days a week.
You may occasionally receive promotional content from the Los Angeles Times.