Trump, Cher and the debate over dumping immigrants in sanctuary cities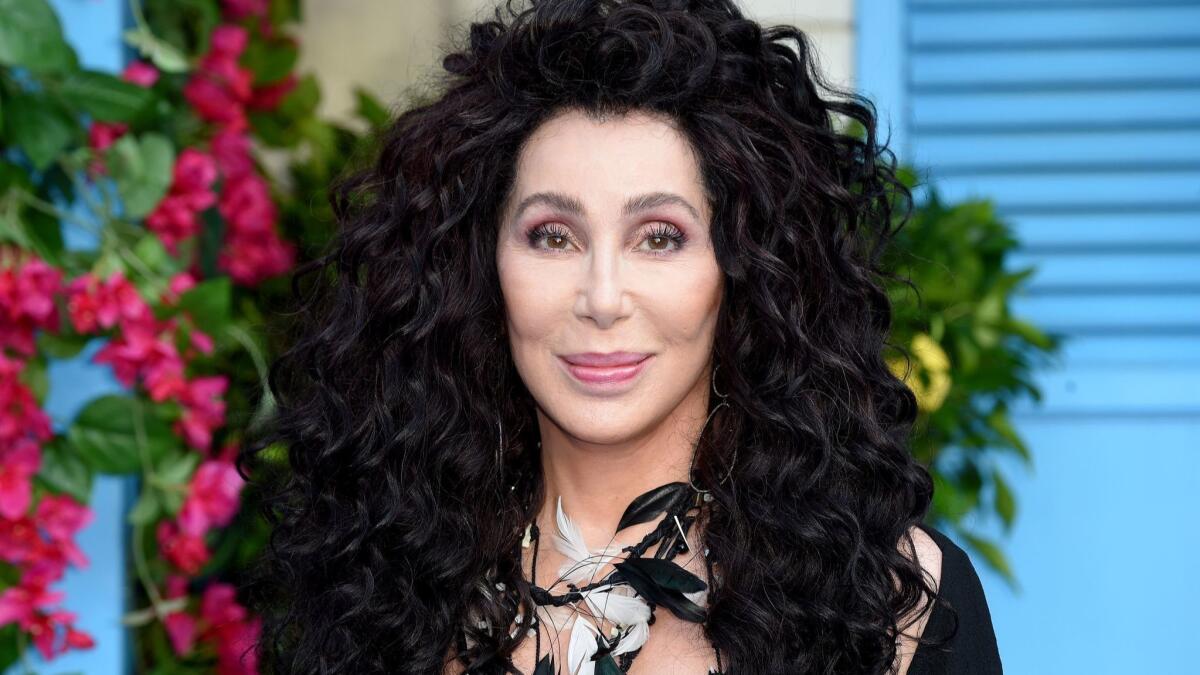 Last week was full of chaos for the president's Department of Homeland Security and the unraveling of some of Trump's border policies. So he turned to a familiar punching bag: California.
In a bizarre weekend of tweeting, Trump talked about forcing "sanctuary cities" in California and elsewhere to take immigrants.
Many say such a move would be illegal and highly unlikely to happen. Still the idea has generated debate from California politicians — as well as singer-actress Cher.
Here is some background on the issue from the pages of The Times.
What exactly does Trump want to do?
The plan would entail transporting migrants by bus from detention centers near the border to the districts of Democratic lawmakers and other foes of Trump's immigration policies.
Though many other states have sanctuary counties and cities, Trump has repeatedly singled out California for criticism.
"California certainly is always saying, 'Oh, we want more people,' " Trump told reporters during an unrelated White House event Friday. "And they want more people in their sanctuary cities. Well, we'll give them more people. We can give them a lot. We can give them an unlimited supply. Let's see if they're so happy.
"They're always saying they have open arms. Let's see if they have open arms," he continued.
Trump repeated his complaints about Democrats' unwillingness to change asylum laws and his contention that gang members and others with criminal records were abusing the system.
What are California's sanctuary policies?
California has tried to offer itself as a welcoming spot for immigrants, providing a contrast to Trump's policies.
After much debate, California in 2017 approved a sanctuary state law.
The new law largely prohibits state and local law enforcement agencies from using either personnel or funds to hold, question or share information about people with federal immigration agents unless those individuals have been convicted of one or more offenses from a list of 800 crimes outlined in a 2013 state law.
Federal immigration authorities still can work with state corrections officials — a key concession then-Gov. Jerry Brown had demanded — and can enter county jails to question immigrants. But the state attorney general's office is required to publish guidelines and training recommendations to limit immigration agents' access to personal information. And all law enforcement agencies have to produce annual reports on their participation in task forces that involve federal agencies, as well as on the people they transfer to immigration authorities.
The law doesn't specify what happens if local law enforcement agencies don't comply with the rules. But the attorney general has broad authority under the state Constitution to prosecute police and sheriff's agencies that don't comply.
California is also home to several so-called sanctuary cities.
In some places, the "sanctuary city" name is largely a symbolic message of political support for immigrants without legal residency. But other cities, most notably San Francisco and recently Los Angeles, have cut ties with federal immigration officials and sought to build up social services for families, including city-funded legal aid.
What has been California's reaction to Trump's latest plan?
House Speaker Nancy Pelosi (D-San Francisco) told reporters during the House Democratic Caucus retreat in Leesburg, Va., that she knew nothing about the plan.
"It's just another notion that is unworthy of the presidency of the United States and disrespectful of the challenges that we face as a country, as a people, to address who we are, a nation of immigrants," she said.
New California Gov. Gavin Newsom said of Trump's idea: "It is illegal. It is immoral. It is unethical. It is sophomoric. It is petulant. And it is par for the course."
So where does Cher fit into this?
Over the weekend, the singer and actress tweeted concern about having migrants come to Los Angeles.
She wrote that she understood about helping immigrants: "… but MY CITY (Los Angeles) ISNT TAKING CARE OF ITS OWN.WHAT ABOUT THE 50,000+Citizens WHO LIVE ON THE STREETS.PPL WHO LIVE BELOW POVERTY LINE,& HUNGRY?"
Trump responded Monday on Twitter: "I finally agree with @Cher!"
Homelessness is a major issue in Los Angeles, prompting a massive push to provide more shelters to those living on the streets.
After three years of precipitous increases, homelessness dipped slightly in 2018, according to the Los Angeles Homeless Services Authority.
But in releasing results of the count, officials also warned that the number of people falling into homelessness for the first time had increased, holding back the potential gains.
The new estimate of 53,195 people living without homes across the county was about 3% lower than the year before. For the city of Los Angeles, the estimate of 31,516 was down about 5%.
Cher, well known for her liberal views, has been critical of Trump and his policies in the past. And on Monday, she made it clear on social media she's still not a fan.
Calling Trump an "ignorant thug" with a "lizard brain that guarantees his survival above all else," Cher rebuffed his praise on Twitter.
Sign up for Essential California for news, features and recommendations from the L.A. Times and beyond in your inbox six days a week.
You may occasionally receive promotional content from the Los Angeles Times.