Senior L.A. Unified official tapped to lead Inglewood schools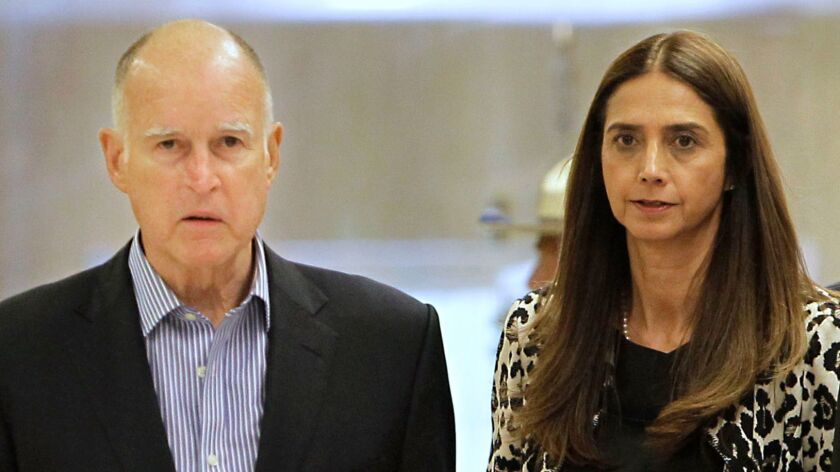 The state has picked a senior Los Angeles schools administrator, Thelma Meléndez de Santa Ana, to lead the troubled Inglewood Unified School District.
The Inglewood school system, which is located just east of Los Angeles International Airport, has long struggled with low academic achievement and declining enrollment, including the last five years under state control.
Meléndez was named Thursday by state Supt. of Public Instruction Tom Torlakson, who also asserted that Inglewood has been making progress recently.
"Thelma Meléndez has a strong combination of leadership skills and experience managing school districts," Torlakson said in a statement. "She will continue the district's positive momentum."
Meléndez, 59, has been serving as head of the Office of Educational Services in the L.A. Unified School District. She was also superintendent of Pomona Unified and Santa Ana Unified, and she served as assistant secretary for elementary and secondary education in the U.S. Department of Education under President Obama.
Before joining L.A. Unified, she worked as the top education advisor to Mayor Eric Garcetti.
"The Inglewood school community has the ingredients for greatness, and it will be an honor to lead the district into the next phase of progress for all students," Meléndez said. "I am eager and ready to roll up my sleeves to get to work."
Meléndez will have plenty to take on.
According to state test results, 29% of Inglewood students are proficient or better in English, up from 26% the prior year. Only 16% are proficient in math, although that is up from 14% the prior year.
The district of 12,570 students is 58% Latino and 39% black. About 3 in 10 students are learning English and nearly 8 in 10 are part of low-income households.
The state took over Inglewood Unified in 2012, as a condition of an emergency loan package of up to $55 million. The loan must be repaid within 20 years.
Under state control, the top leadership post has been a revolving door. Inglewood district graduate Kent Taylor accepted the job in October 2012. The veteran administrator lasted less than three months because, according to the state, he had made "unauthorized agreements" with the teachers union.
Taylor's deputy, La Tanya Kirk-Carter, handled the post on an interim basis for half a year, followed by Don Brann, who once had led a nearby school system.
Next up was Vincent Matthews, who stepped in two years later. Matthews' long-term strategy included increasing enrollment by 4% a year, starting in 2018-19. Enrollment has declined every year since 2010. In March, Matthews accepted a job as superintendent in San Francisco.
Under California law, emergency loans place a district under state control, and the local elected board loses its authority and becomes an advisory body.
The state retains control, through its appointed administrator, until the district is fiscally stable and the loan is repaid. A required recovery plan typically also includes steps to improve a district's community relations, governance and pupil achievement.
ALSO
Another jolt for L.A. schools as civic group seeks a role in fixing school district
L.A. school board salaries more than double to $125,000 a year
New pro-charter L.A. school board seeks emergency motion to 'put students first'
---
The stories shaping California
Get up to speed with our Essential California newsletter, sent six days a week.
You may occasionally receive promotional content from the Los Angeles Times.