Snapchat threat against Van Nuys High School. (Al Seib / Los Angeles Times)
Van Nuys High School classes are in session Monday morning as police investigate reports that someone threatened the school on Snapchat, authorities said. Police determined that the threat was not credible.Around 8 p.m. Sunday, Los Angeles police received reports that there was a social media threat against the high school, said Det. Ross Nemeroff. Officers completed an initial preliminary investigation, and it's now being handled by the LAPD major crimes division, he said.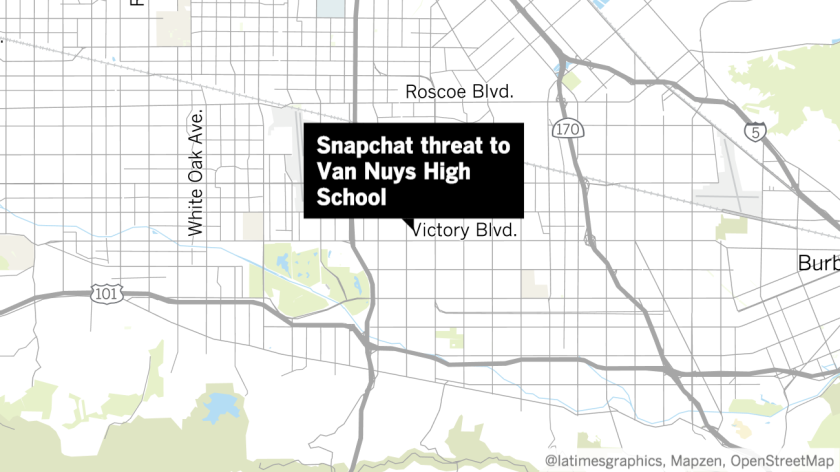 "There's no suspect in custody and the department is eagerly trying to work on identifying the suspect," Nemeroff said Monday morning.
Additional school police officers and LAPD officers will be on campus Monday, he said.
Los Angeles Unified School District spokeswoman Barbara Jones confirmed that the threat came from Snapchat, but couldn't verify what the threat was.
"L.A. Unified School Police have deemed the threat non-credible," Jones said in an email statement. "However, out of an abundance of caution, additional officers will be assigned today to Van Nuys High School."
Reach Sonali Kohli at Sonali.Kohli@latimes.com or on Twitter @Sonali_Kohli.
---