Accused O.C. serial killers indicted on rape, murder charges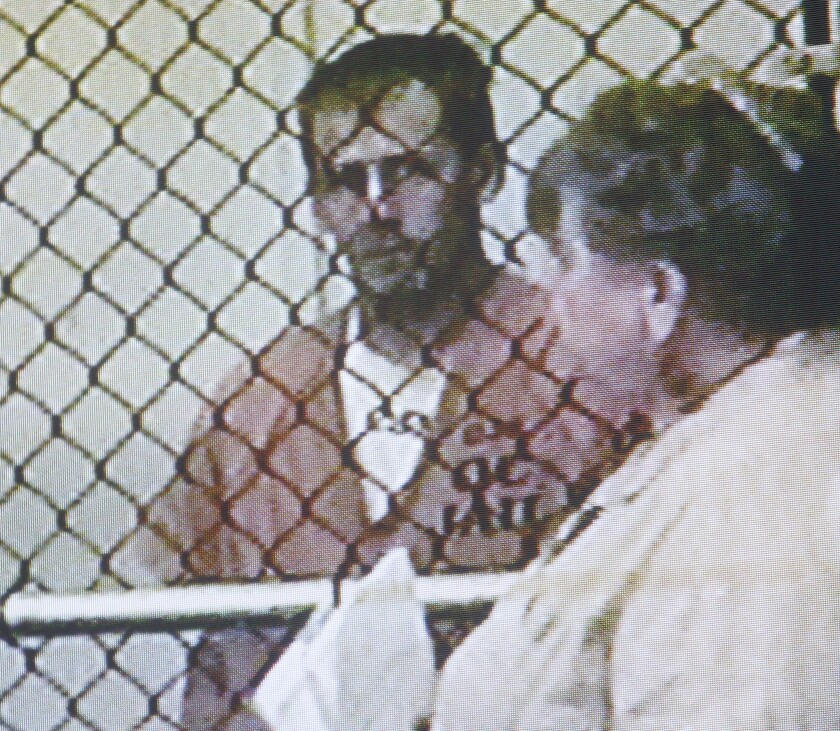 An Orange County grand jury indicted two convicted sex offenders Thursday on charges that they raped and killed four women while on probation and wearing GPS devices.
Steven Dean Gordon, 45, and Franc Cano, 28, were indicted on special-circumstances murder in the commission of a kidnapping and rape, the Orange County district attorney's office said.
Each is charged with four felony counts of special circumstances murder during the commission of rape, kidnapping, lying in wait and multiple murders. They are also each charged with four felony counts of forcible rape.
If convicted, they face a minimum sentence of life in state prison without the possibility of parole and are eligible for the death penalty.
All four victims, each of whom had a history of prostitution, went missing starting last fall from Santa Ana and Anaheim, but only the body of Jarrae Estepp, 21, was recovered. Police ended their search for the three other women in August.
The discovery of Estepp's body on a conveyor belt at a trash processing facility led to the arrests in April of Franc Cano and Steven Gordon, both of whom were being tracked by GPS monitors because of their past sex offenses.
The grand jury heard from 16 witnesses over three days and returned an indictment on the fourth day of the hearing. The indictments allow prosecutors to bypass a preliminary hearing and proceed straight to trial.
Cano and Gordon pleaded not guilty in May to multiple counts of rape and murder. O.C. prosecutors had charged them with four counts of murder and rape, as well as several special circumstances, including murder while committing rape and murder by lying in wait.
The men are expected to be arraigned Friday morning at Central Justice Center in Santa Ana.
For breaking news, follow @AdolfoFlores3 and @palomaesquivel
---
The perils of parenting through a pandemic
What's going on with school? What do kids need? Get 8 to 3, a newsletter dedicated to the questions that keep California families up at night.
You may occasionally receive promotional content from the Los Angeles Times.