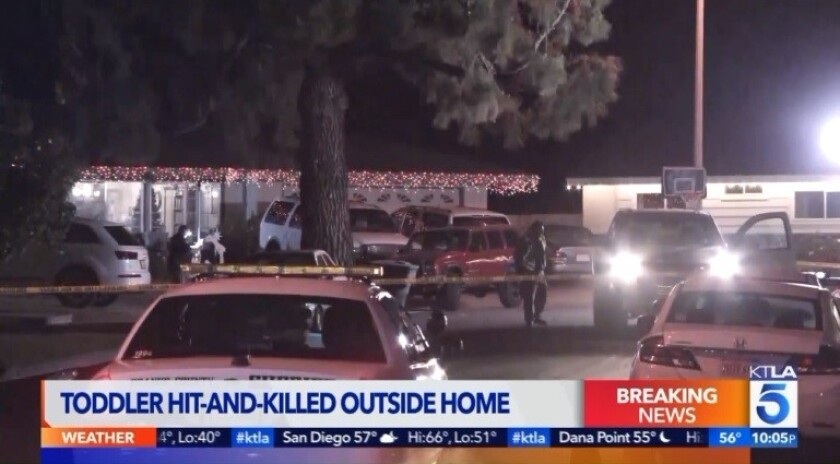 A toddler was struck and killed by a vehicle backing out of his neighbor's driveway Wednesday in Yorba Linda, authorities said.
The incident was reported shortly before 5 p.m. in the 4000 block of Casa Oro Drive. The boy, whom authorities said was almost 2, was taken to Children's Hospital of Orange County, where he was pronounced dead, according to the Orange County Sheriff's Department.
It is not clear whether the driver was impaired. The motorist is cooperating with investigators, sheriff's officials said.
The child's name was not immediately released.
Twitter: @Hannahnfry
---