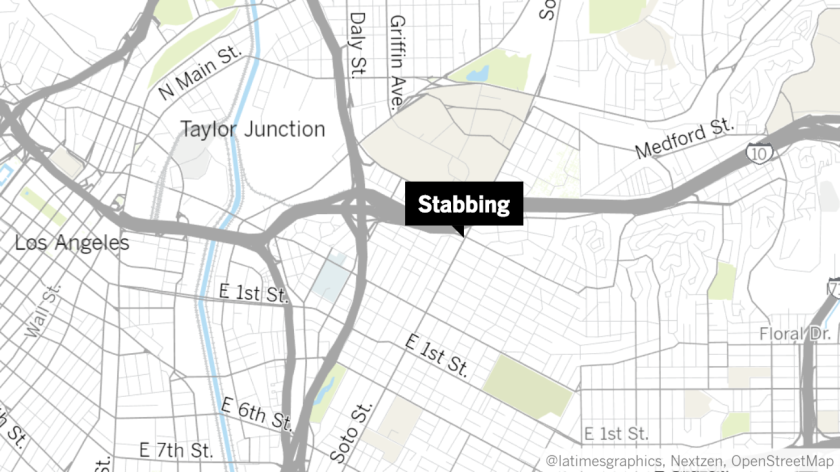 Police are looking for a man they say stabbed two people in Boyle Heights on Sunday night.
The attack happened at Soto Street and Wabash Avenue about 9 p.m., said Officer Greg Kraft, a spokesman with the Los Angeles Police Department.
The victims did not immediately report the crime, authorities said. The two traveled from Boyle Heights to Monterey Park, where they then called 911. They were taken to a hospital with stab wounds and were listed in stable condition, Kraft said.
The attacker fled the scene and officers are still searching for him, police said. Few details about his description were available.
Officer Drake Madison said the stabbings are not related to a series of slashings around South Los Angeles, Lynwood and South Gate. Lenrey Briones, 19, was charged in those attacks and is accused of cutting the faces of four men, four women and a 13-year-old boy between March 20 and April 1 while riding his bike.
"This is a totally isolated incident," Madison said of the Boyle Heights stabbings.
alejandra.reyesvelarde@latimes.com
Twitter: @r_valejandra
---