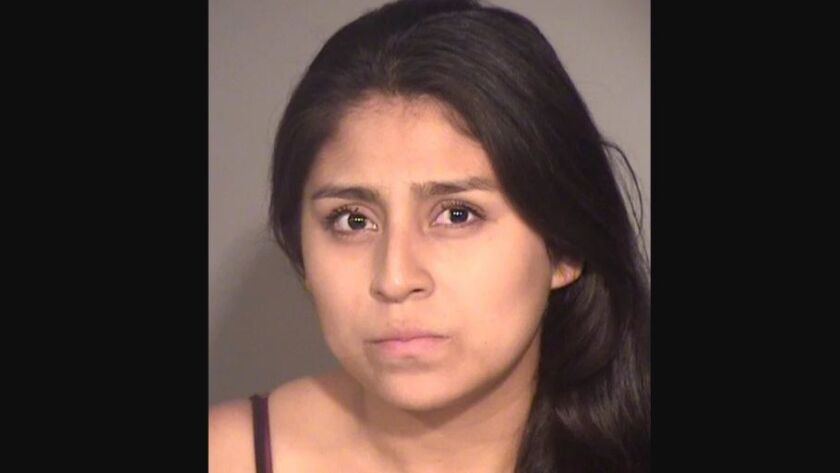 A young mother was arrested Monday after police found her three children inside a hot car parked in a Home Depot lot, authorities said.
Yuzaira Reyes, 24, of Simi Valley was arrested on suspicion of child endangerment, and Child Protective Services was called to take care of her children, ages 6, 2 and 7 months, according to a Simi Valley Police Department news release.
Home Depot customers alerted employees that the three young children were left unsupervised in a parked car. Simi Valley police responded shortly after noon and saw the 6-year-old "sobbing inconsolably," according to the news release. The 2-year-old and 7-month-old were not in car seats, police said.
Although one of the car's windows was rolled down and the temperature was in the mid-70s, police said the car was still "uncomfortably hot." The keys had been left in the car's ignition.
Police said Reyes returned to the car while they were investigating and she was arrested "based on the dangerous conditions they observed."
"The Simi Valley Police Department would like to remind all those who care for young children that leaving them in a vehicle unattended is unsafe," the department said. "Even in rather mild conditions, temperatures inside the car can reach dangerous levels."
alejandra.reyesvelarde@latimes.com
Twitter: @r_valejandra
---