Former Compton firefighter arrested on suspicion of arson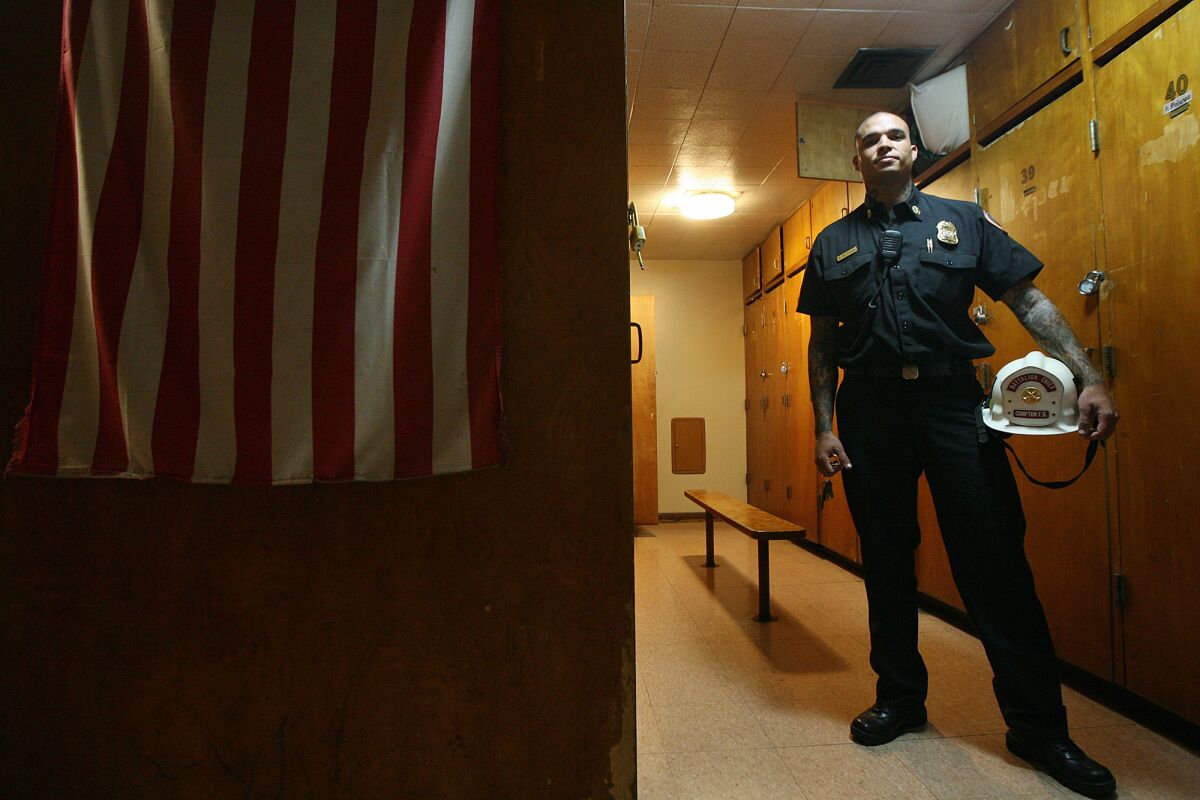 A former Compton deputy fire chief -- who has also starred on a reality television series -- has been arrested on suspicion of arson and grand theft in connection with a fire that destroyed hundreds of thousands of dollars worth of radio equipment in late 2011.
Marcel Melanson, 37, was arrested at his home Wednesday by the Los Angeles County Sheriff's Department.
Compton had bought the radio and communications equipment in 2010, when the city was planning to end its contract with the Sheriff's Department and reinstate the Compton Police Department.
The City Council voted in June 2010 to move forward with the $19-million venture. The city spent at least $1.7 million on preparations to set up a department, including more than $1 million on radio equipment, and hundreds of thousands of dollars on consultants, but then killed the project in April 2011 when it became clear that the general fund was running a multimillion-dollar deficit.
City officials had hoped to sell the radio equipment to help plug a $40-million budget shortfall, but in December 2011, a fire broke out at a racquetball court at the city's fire station headquarters, where the radio equipment was stored.
Sheriff's spokesman Steve Whitmore said Melanson had allegedly stolen some of the police equipment and then set the fire to cover up the theft.
"We don't know what happened, but we do think it's connected," Whitmore said.
Melanson was featured on the BET reality series "First In" and profiled by the L.A. Times in 2009.
Compton city officials could not be reached for comment. Whitmore said Melanson was terminated from the department as a result of the investigation into the fire.
He was being held Thursday on $250,000 bail.
The city eventually recovered about $300,000 from insurance for the radios.
ALSO:
L.A. County might cut ties with troubled foster care agency
Labor group says Wendy Greuel will push minimum wage to $15
Grand fire 15% contained, 3,500 acres burned in Los Padres forest
Twitter: @sewella
---
The stories shaping California
Get up to speed with our Essential California newsletter, sent six days a week.
You may occasionally receive promotional content from the Los Angeles Times.