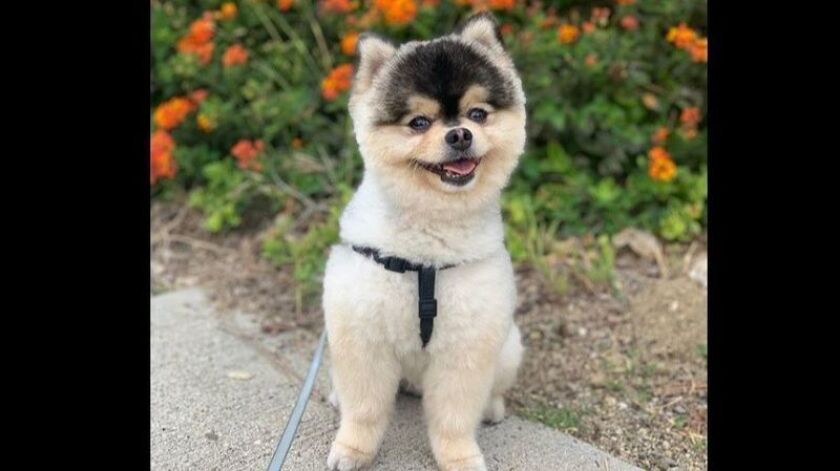 Soccer player Daniel Sturridge was reunited with his beloved Pomeranian, Lucci, late Tuesday, roughly a day after the dog disappeared following a break-in at Sturridge's home in the Hollywood Hills.
Sturridge, who most recently played for the Liverpool Football Club of the English Premier League, posted a video on his Instagram account Wednesday morning saying he had picked up Lucci from someone in South Los Angeles. The person called a KTLA-TV Channel 5 reporter to say they had the pet, Sturridge said.
He added that he was "absolutely delighted" to have his dog back.
"I can't believe it," he says in the video. "I just want to say a big thank you to everyone on social media who supported us and raised awareness to the case and what was going on."
Sturridge believed that the individuals who broke into his home by shattering a glass door late Monday or early Tuesday took the dog along with four bags. Authorities have not made any arrests in the case.
Sturridge told police he didn't think the person who returned his dog was involved in the burglary, according to ABC-TV Channel 7.
The athlete appealed to the public on social media after his dog went missing, saying he'd pay anything to have Lucci home. The pooch has his own Instagram account with the handle @luccidapoochie and more than 4,500 followers. The account calls the dog a "lovable little lion."
Twitter: @Hannahnfry
---