Driver of car that killed 5 in Burbank had twice legal alcohol limit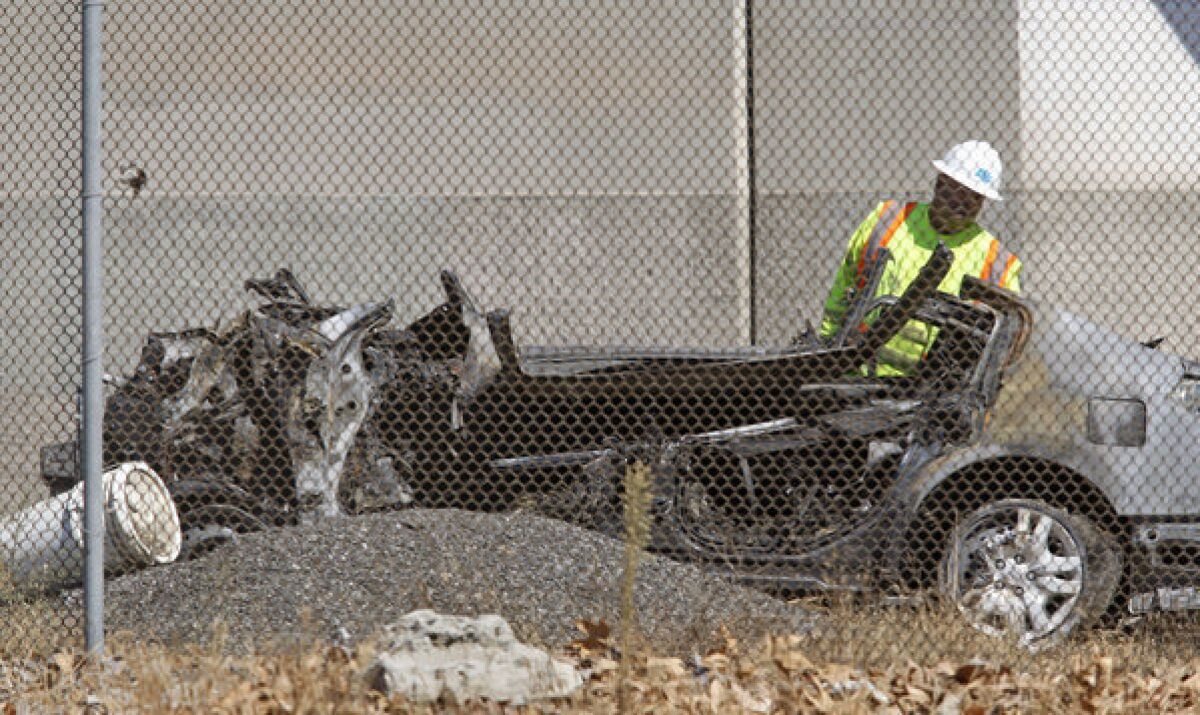 The driver of the car that slammed into a freeway abutment in Burbank earlier this year, killing himself and four other passengers, had a blood-alcohol level of more than twice the legal limit, according to toxicology reports released by the Los Angeles County coroner's office.
Stephen Stoll, 23, also reportedly had marijuana in his system when he crashed his Nissan Altima around 4 a.m. on Sept. 28 after losing control near the Scott Road offramp, the Burbank Leader reported.
After the vehicle, traveling southbound on San Fernando Boulevard, slammed into a guard rail and a concrete freeway abutment, it caught fire. The lone survivor, Savannah Underwood, reportedly told authorities they were traveling "faster than freeway speeds on the surface streets."
The 18-year-old managed to crawl out of the vehicle before it caught fire, but she sustained broken bones in her right leg and a crushed pelvis in the crash.
The four passengers killed – identified as Malak Hariri, 19, Sugey Cuevas, 19, Sebastian Forero, 20, and Sameer Nevarez, 18 – also had alcohol in their systems, the coroner determined. The driver and front passenger Nevarez were wearing seat belts, while the other three who were killed were not, records show.
The report does not state if Underwood was wearing a seat belt.
Burbank Police Chief Scott LaChasse said the investigation into the cause of the wreck is ongoing, as authorities are still doing tests to determine the speed at which the vehicle was traveling and whether any mechanical issues contributed to the crash.
ALSO:
Alleged LAX gunman could face death penalty
Family wants brain-dead girl on life support after tonsil surgery
Passengers ordered off Metro bus one-by-one after 'disturbance'
alene.tchekmedyian@latimes.com
Twitter: @atchek
Alene Tchekmedyian writes for Times Community News
---
The stories shaping California
Get up to speed with our Essential California newsletter, sent six days a week.
You may occasionally receive promotional content from the Los Angeles Times.