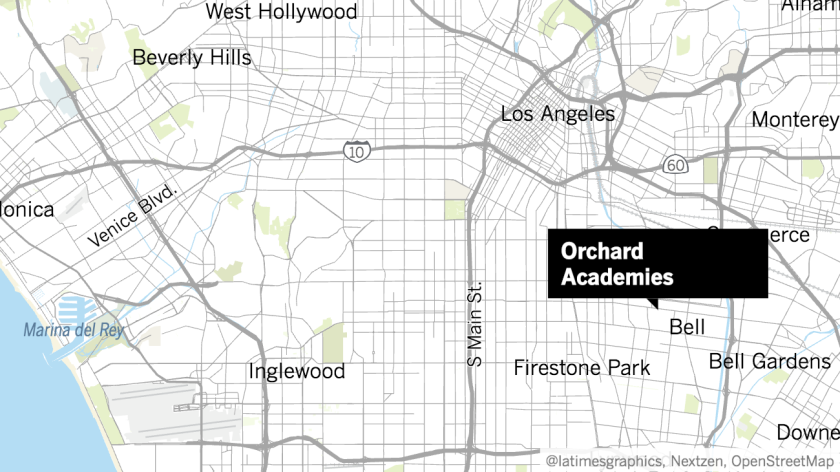 A lawsuit filed against the Los Angeles Unified School District on behalf of a 14-year-old alleges molestation by an elementary school teacher in the city of Bell.
The suit, filed in Los Angeles County Superior Court by the guardian of the plaintiff known as Jane V.L. Doe, said Jane Doe's teacher touched the girl inappropriately when she was between the ages of 11 and 12. The suit, which also alleges negligence, sexual harassment, sexual assault and sexual battery, is being brought against Hector Rodriguez, the teacher, and David Manzo, the principal of Orchard Academies.
The suit said between October 2016 and May 2017, Rodriguez "groomed, sexually molested, abused and harassed plaintiff." It also alleges the teacher touched Jane Doe's chest with his bare skin and would often "have erections in the classroom" in front of Jane Doe and other students.
According to the suit, Jane Doe suffered physical, emotional and psychological damage from Rodriguez's actions and the inaction by Manzo and the school.
A spokeswoman for LAUSD released a statement regarding the lawsuit that said, "While we cannot comment on pending litigation, the Los Angeles Unified School District remains committed to the growth and improvement of strategies to ensure the safety and well-being of all students.
"We have continually enhanced training for recognizing and reporting suspected abuse, mandated child-abuse awareness training two times per year for all employees, revised policies and procedures that address allegations of employee misconduct, implemented procedures to notify parents of allegations of sexual misconduct … and updated the child abuse and neglect reporting policy."
According to the lawsuit, the school failed to investigate the allegations of molestation and protect minors related to the case.
City News Service contributed to this report.
---