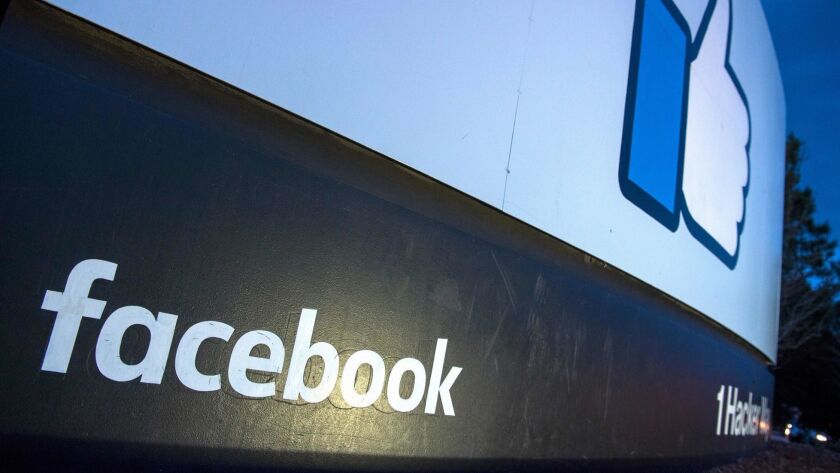 Facebook and other social media companies should turn over users' public communications to criminal defendants in response to subpoenas, the California Supreme Court decided unanimously Thursday.
The ruling, a victory for the criminal defense bar, overturned an appeals court decision that said the defense lawyers could not force media companies to comply with such subpoenas prior to trial.
Defense lawyers have been fighting since 2008 to be able to have access to social media accounts to defend their clients. The media companies have refused access, saying a federal privacy law barred cooperation except in limited circumstances.
Police and prosecutors, though, are able to obtain the communications through warrants and subpoenas.
Thursday's decision, written by Chief Justice Tani Cantil-Sakauye, said the companies would have to comply with subpoenas for users' information that was public at the time of the request.
"A provider must disclose any such communication pursuant to a subpoena that is authorized under state law," Cantil-Sakauye wrote.
Although defense lawyers, like anyone else, can obtain users' information that is public, those communications are not admissible in court until the media company or the user confirm their authenticity.
"It is so signficant," said Janelle Caywood, a criminal defense lawyer in the case who has tried to subpoena user information.
"Whenever criminal defendants subpoena records that we think we need to prove our clients are innocent, Facebook, Twitter and Instagram ignore us completely," she said.
She said the California Supreme Court was the first state high court to take up the issue and the first to rule on it.
"We have had public defenders calling us from throughout they country who have been waiting for this," she said. "This is the first step in the right direction to full and fair access."
The decision stemmed from a gang-related prosecution of a killing and attempted killing in a drive-by shooting in San Francisco. One of the participants, a 14-year-old, told police the victim had "tagged" him on Instagram in a video featuring guns.
The boy admitted that he shot the victim six times — and said the victim "would have done the same thing to us."
A grand jury indicted the boy and two others.
Defense lawyers for two of the defendants served subpoenas on Twitter for communications that had been posted by a witness. One also served subpoenas on Facebook and Instagram for the accounts of both the witness and the victim.
The media companies said the federal Stored Communications Act prevented them from disclosing stored electronic communications except in limited circumstances.
The court said the companies may still challenge a subpoena if the person requesting it can obtain the information by other means, or show that the burden on the company is not justified.
A lawyer for the media companies could not be reached for comment.
Twitter: @mauradolan
---