Video on tobacco dangers has warning from Tony Gwynn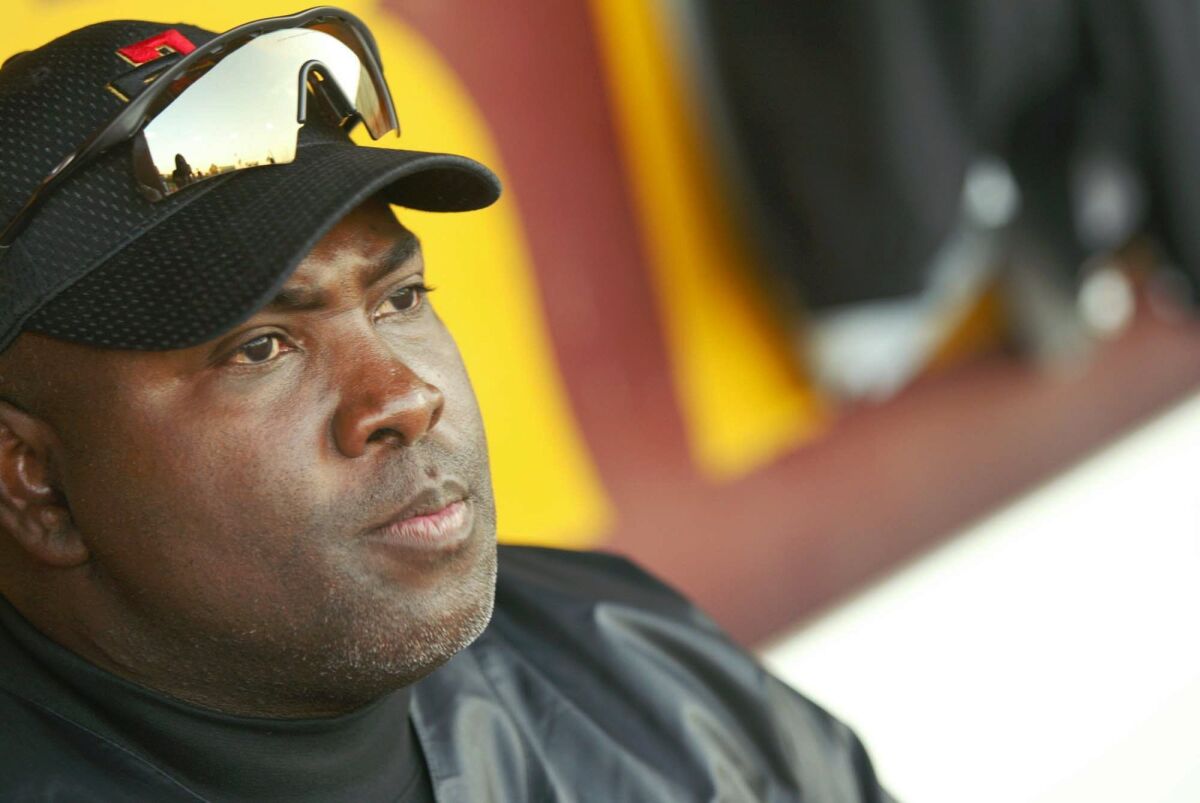 Weak from the oral cancer that would kill him, Tony Gwynn found enough energy to provide a warning for a video aimed at convincing baseball players to avoid smokeless or "spit" tobacco.
Gwynn, 54, a San Diego Padres star for two decades, died June 16 from salivary cancer. He had attributed his cancer to his decades' long use of spit tobacco, where a pinch of tobacco is kept between the cheek and gum.
Weeks before his death, Gwynn contributed a statement for a video produced by the Professional Baseball Athletic Trainers Society. He was too weak to speak for the video so the voice belongs to someone else, but the warning belongs to Gwynn:
"If you aren't using spit tobacco, please don't start. And if you are using, try to quit. If not for yourself, then do it for the people you love."
The video will be shown to baseball players in the major and minor leagues.
When contacted about the video, Gwynn said, "I would love to help but I don't have the energy or strength," Neil Romano, an advisor to the trainers society, told Bloomberg News in a story last week.
The trainers society is a nonprofit that seeks to educate baseball trainers.
The use of smokeless tobacco is prohibited in high-school, college, and minor-league baseball. But efforts to extend that ban to the major leagues were stymied by the players labor union although players are not allowed to have tobacco tins in their uniform pockets or appear on television interviews while using tobacco.
Times sports reporter Eric Sondheimer reported that "tobacco products are commonly used by ballplayers throughout the big leagues. And, despite the proclaimed bans, minor league, college and high school players are still using."
A survey this spring of major and minor league players found 33% use spit tobacco, the kind that Gwynn used, according to the Bloomberg story. The video was finished three days before Gwynn's death.
Researchers strongly suspect that salivary cancer is linked to tobacco use but no conclusive link has been found.
Romano, who along with former major league player Joe Garagiola, has been outspoken in opposition to spit tobacco, has no doubt there is a link.
"We've buried 11 people," Romano told Bloomberg.
Follow @LATsandiego for more San Diego news.
---
The stories shaping California
Get up to speed with our Essential California newsletter, sent six days a week.
You may occasionally receive promotional content from the Los Angeles Times.