James DiMaggio left life insurance to Hannah Anderson's grandmother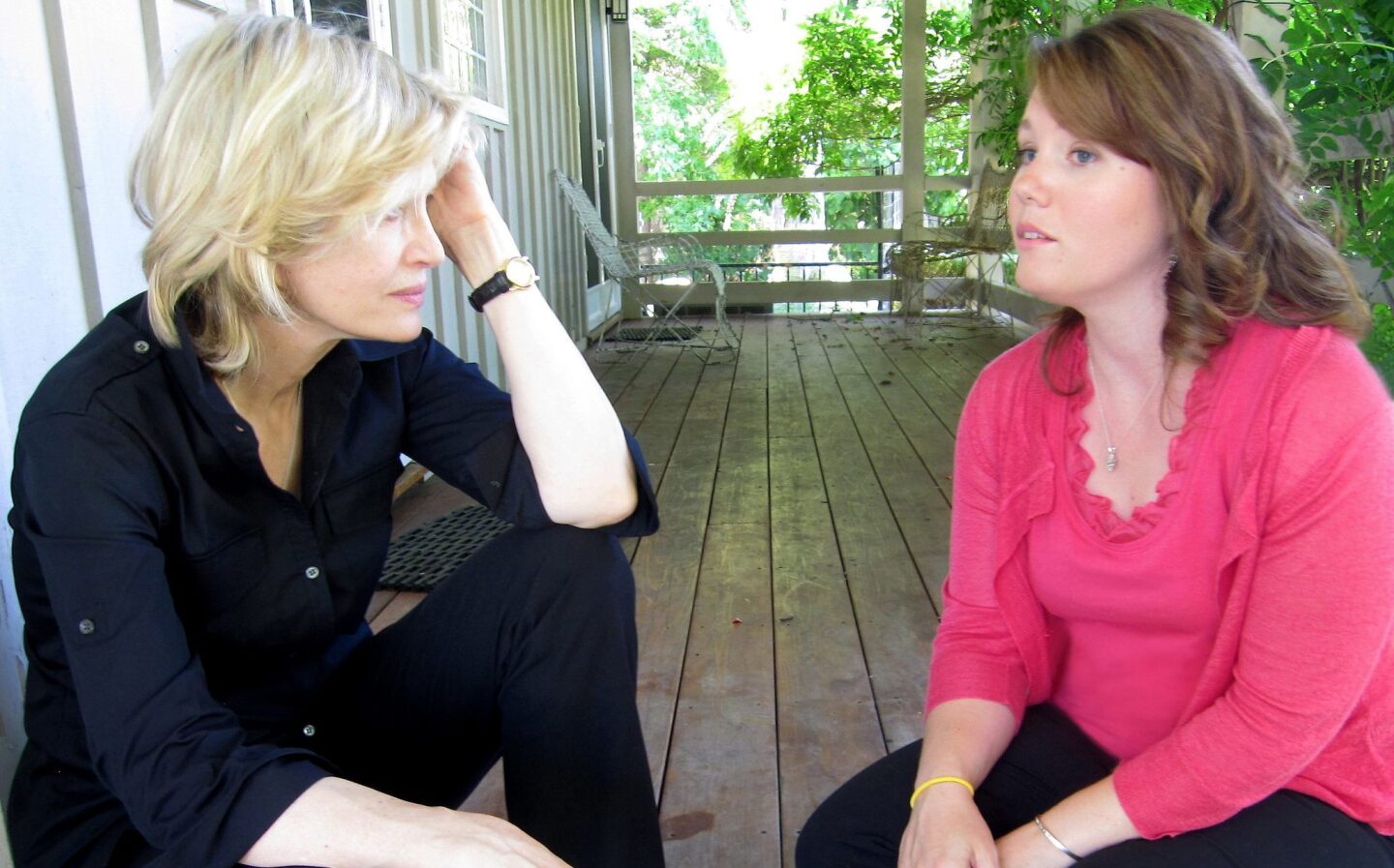 Jaycee Dugard, right, talks to ABC's Diane Sawyer in her first interview since being discovered and freed on Aug. 26, 2009. She was abducted in South Lake Tahoe, Calif., in 1991
(ABC)
Family photo of Jaycee Dugard, who went missing in 1991.
(Associated Press)
Phillip Garrido enters a courtroom in Placerville, Calif. Phillip Garrido was sentenced to 431 years in prison for Jaycee Dugard's abduction.
(Rich Pedroncelli / Associated Press)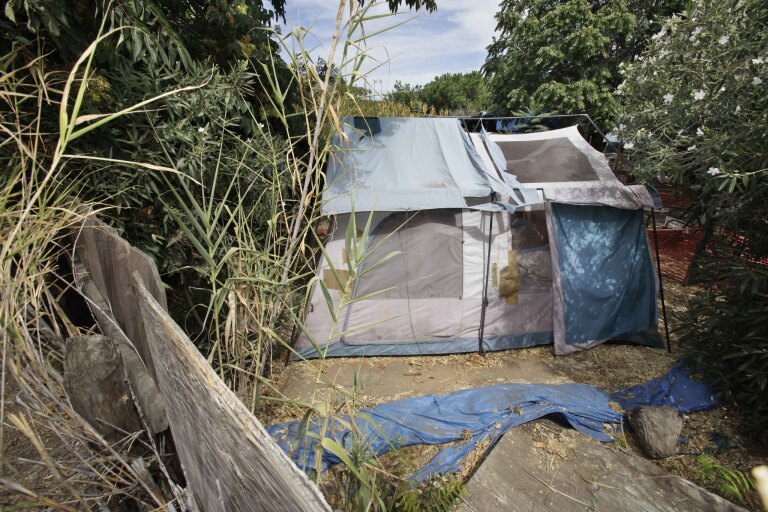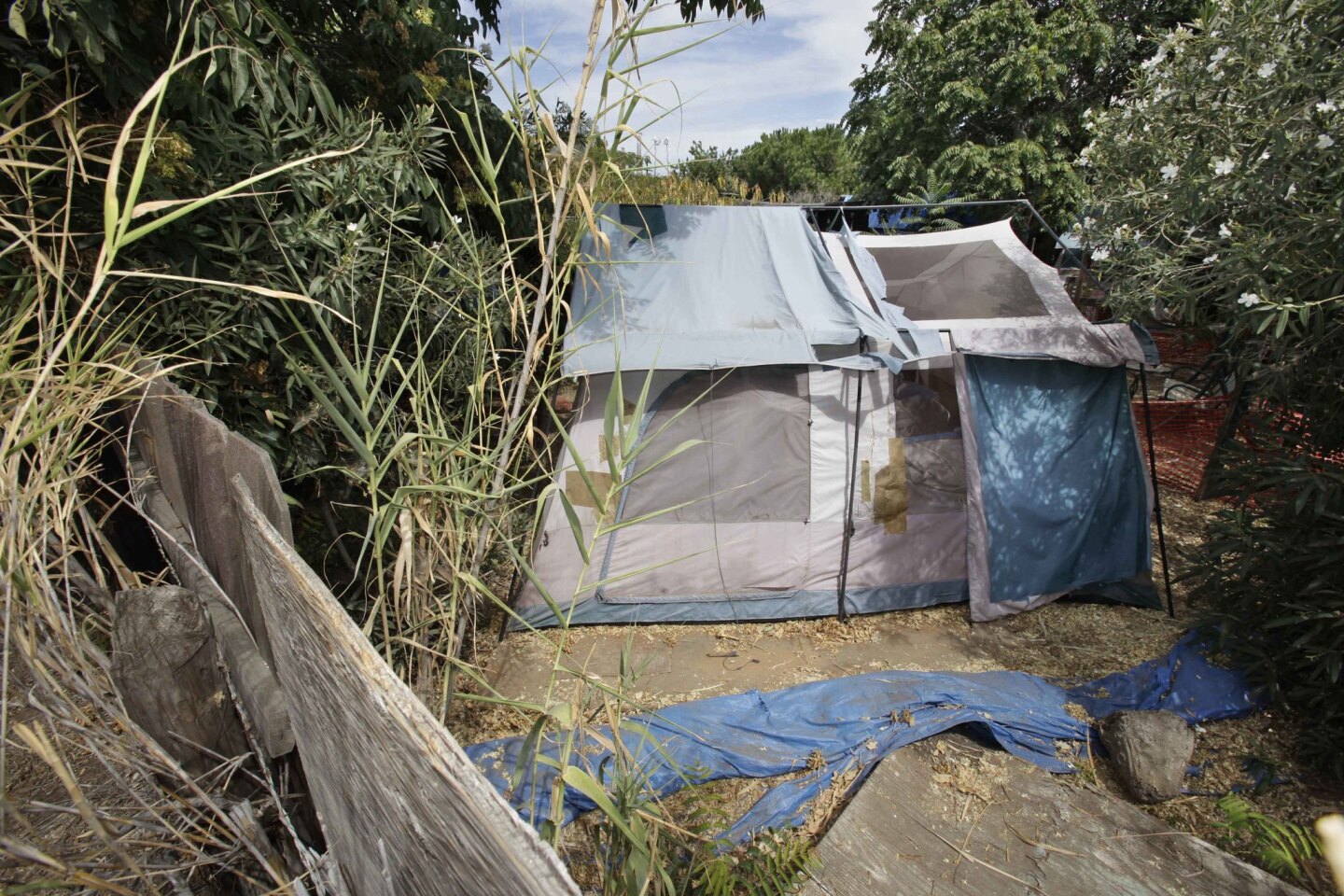 A tent in the backyard of a home in Antioch, Calif., where authorities say kidnap victim Jaycee Lee Dugard lived.
(Paul Sakuma / Associated Press)
Elizabeth Smart addresses the media outside a federal courthouse following the guilty verdict in the Brian David Mitchell trail in Salt Lake City. Mitchell was found guilty in the June 5, 2002, kidnapping of Elizabeth Smart.
(Colin E. Braley / Associated Press)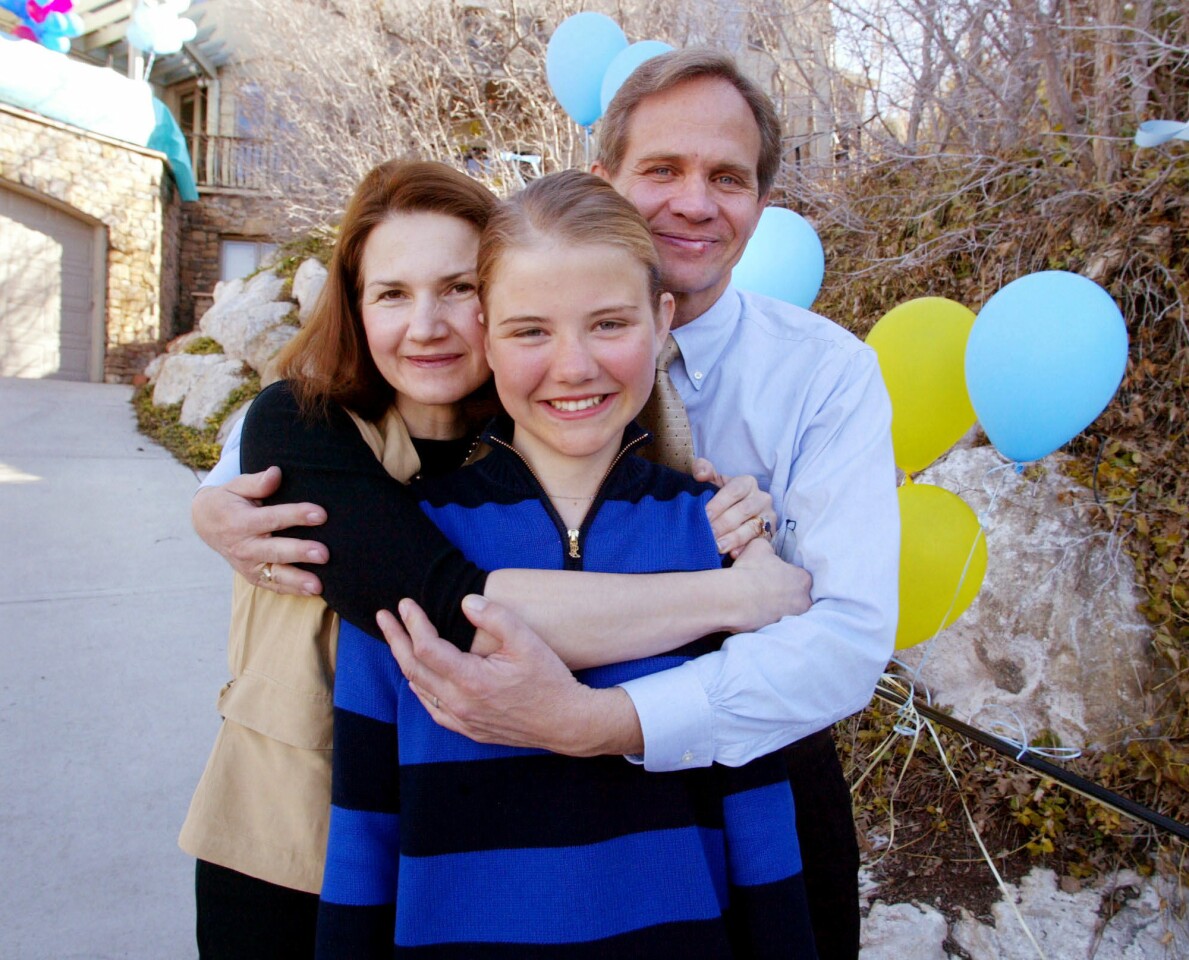 Elizabeth Smart poses with her parents, Lois and Ed, outside their home in 2003. Smart was abducted from her Salt Lake City bedroom in 2002
(Tom Smart / Associated Press)
Brian David Mitchell, Elizabeth Smart's kidnapper, is escorted into the Frank E. Moss Federal Courthouse in Salt Lake City in 2010.
(Jim Urquhart / Associated Press)
Katie Beers, whose kidnapping attracted nationwide headlines in 1992, poses for a photo in Old Westbury, N.Y. The 30-year-old mother of two co-wrote a new book about her ordeal.
(Frank Eltman / Associated Press)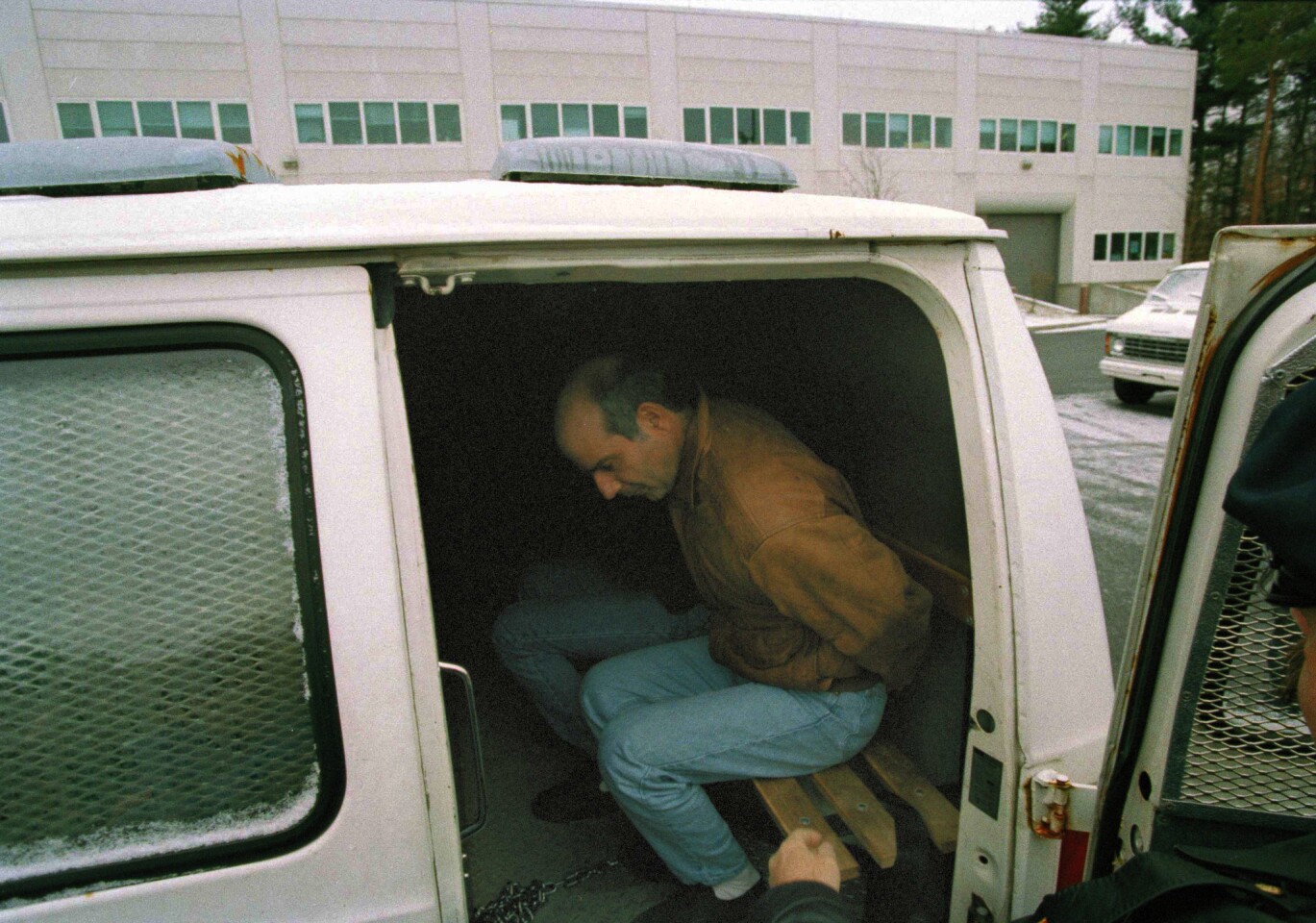 John Esposito sits handcuffed in a van in Hauppauge, N.Y., as he is about to be taken to court for arraignment on charges of kidnapping Katie Beers.
(Michael Albans / Associated Press)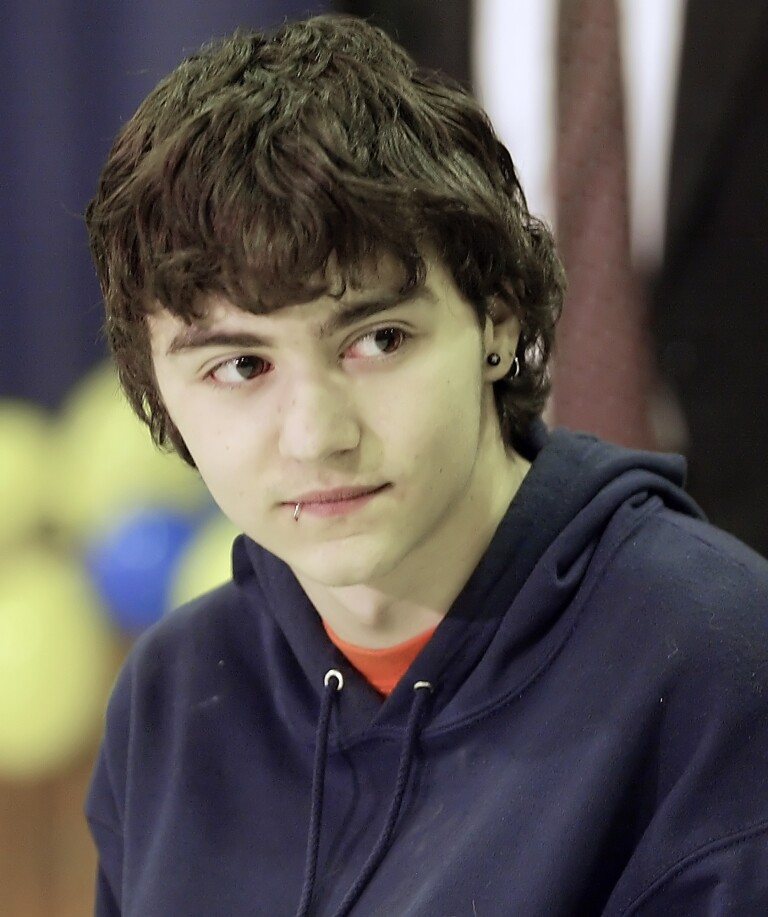 Shawn Hornbeck, 15, watches as his parents Craig and Pam Akers talk to the media in Richwoods, Mo. Shawn, who was missing since Oct. 2002, was recovered in 2007 with another missing boy.
(Tom Gannam / Associated Press)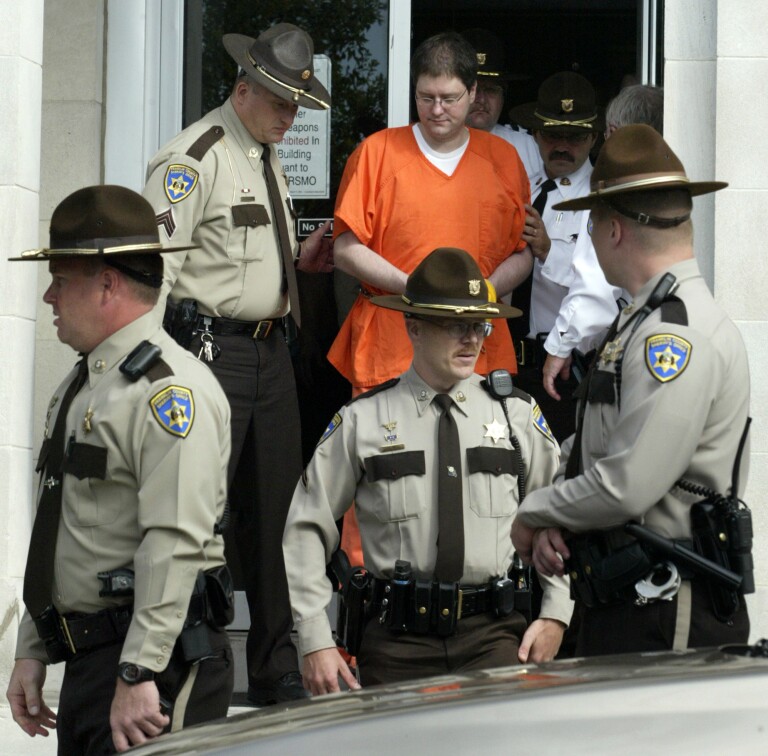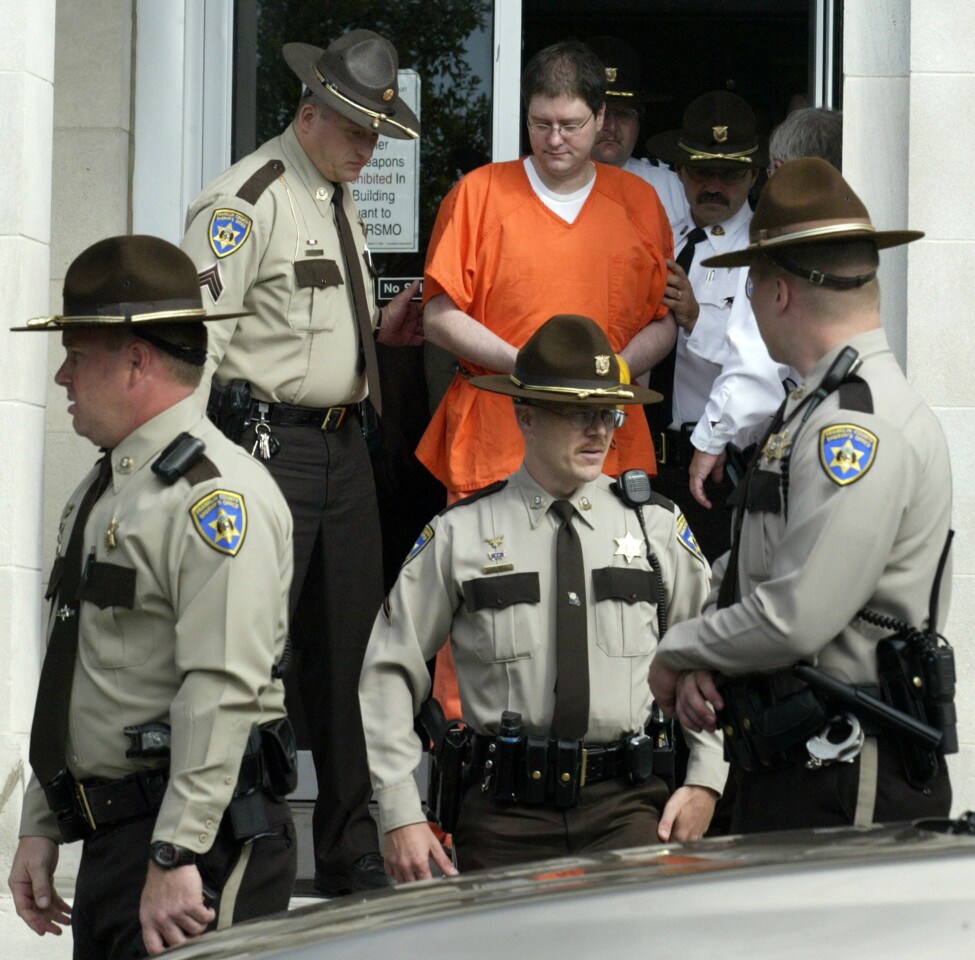 Michael Devlin is escorted out of the Franklin County Courthouse in Union, Mo. Devlin pleaded guilty in Franklin County to one charge of child kidnapping and one count of armed criminal action in the 2007 abduction of 13-year-old William "Ben" Ownby.
(Tom Gannam / Associated Press)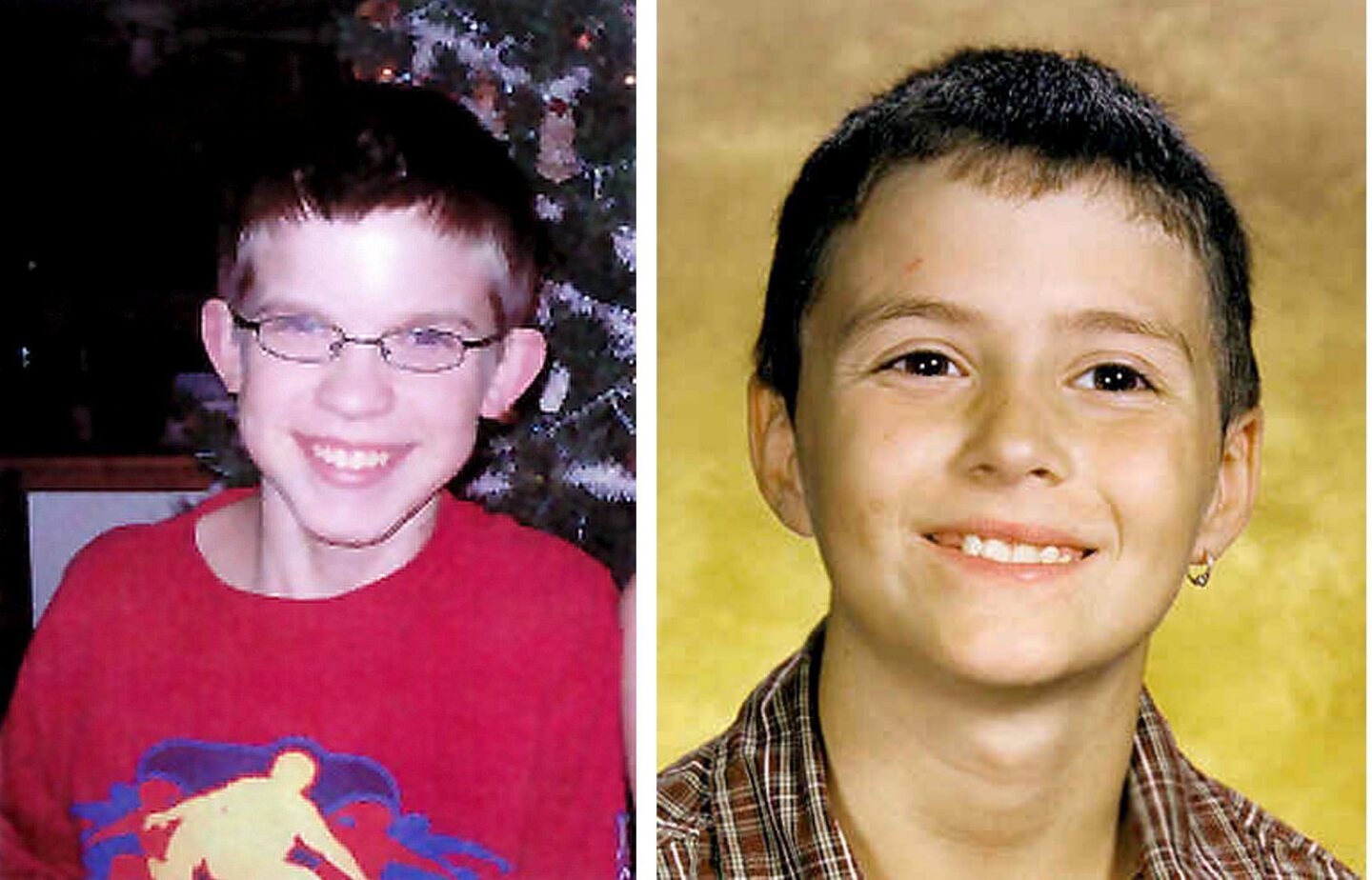 Ben Ownby, left, and Shawn Hornbeck, abducted in 2007.
( EPA)
Steven Stayner, right, and and his brother Delbert Stayner walk toward their Merced County home as Steven was reunited with his family following a 7-year kidnap ordeal.
(Ted Benson / Associated Press)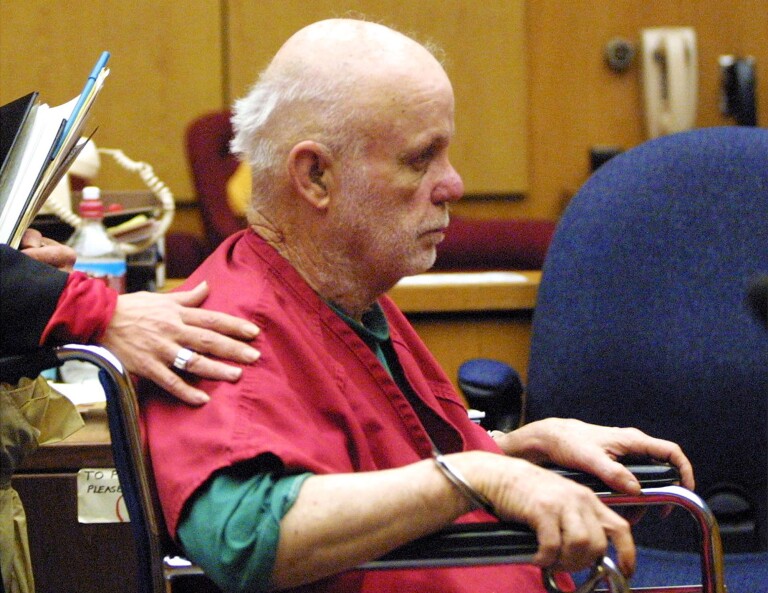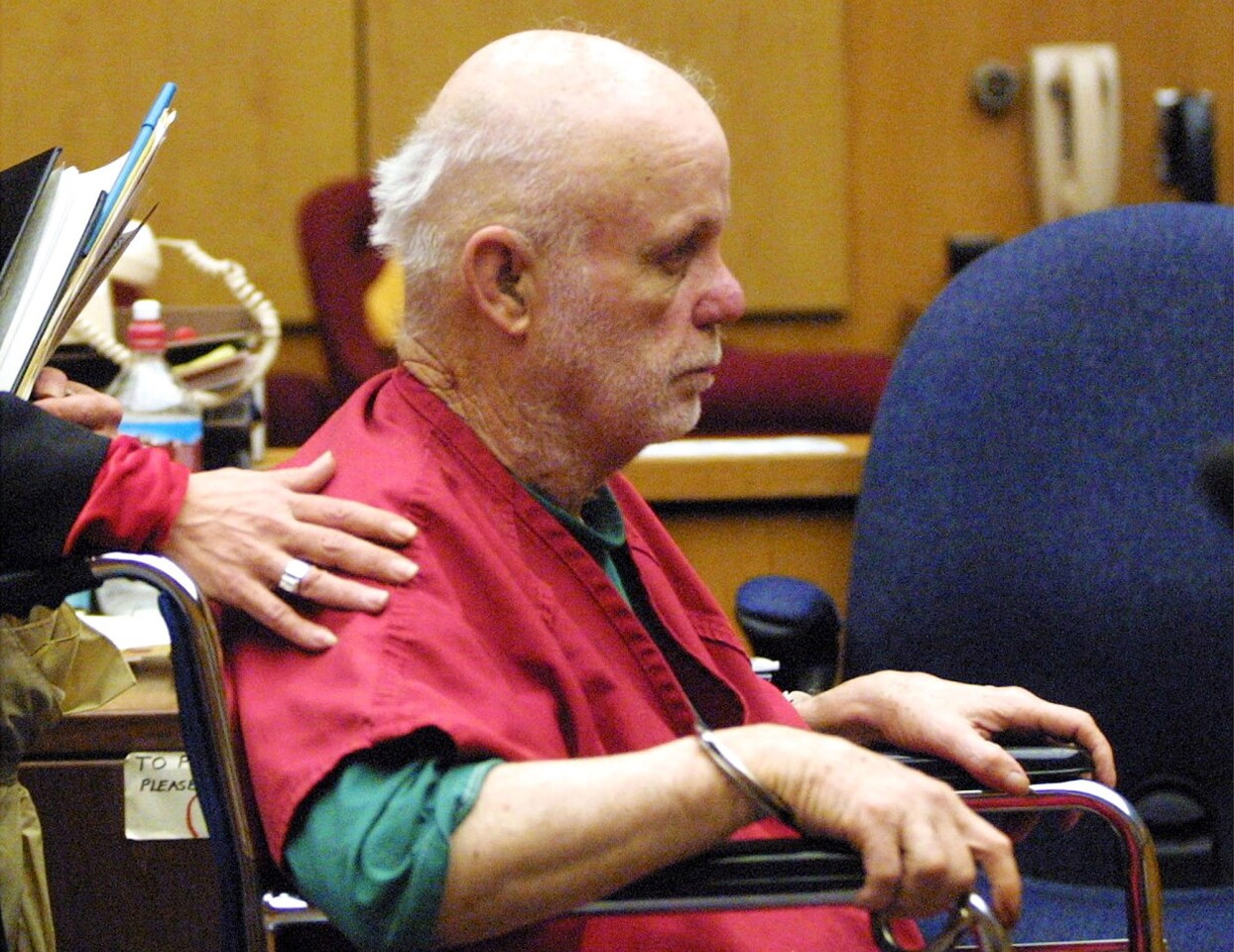 Convicted kidnapper Kenneth Eugene Parnell during a court appearance in Oakland in 2003. Parnell was convicted in the kidnappings of Steven Stayner in 1972 and Timothy White in 1980.
(Nick Lammers / Associated Press)
In February 1974, a group calling itself the Symbionese Liberation Army kidnapped newspaper heiress Patricia Hearst. This is a photo issued by the SLA showing Hearst as "Tania," toting a machine gun in front of the revolutionary group's symbol.
(Associated Press)
Patricia Hearst at a news conference on battered women on July 5, 1979. With her are Sgt. Virginia Pickering, left, and attorney Gloria Allred.
(Los Angeles Times)
Patricia Hearst, after being released from federal prison in Pleasanton, Calif., in 1979, waves her presidential clemency document. Hearst was convicted of robbing a bank during her captivity, during which some believed Hearst began identifying with her captors, a behavior known as the "Stockholm syndrome."
(Los Angeles Times)
James Lee DiMaggio, the man at the center of the kidnapping saga involving San Diego County teenager Hannah Anderson and the killings of her mother and 8-year-old brother, left his life insurance to the children's grandmother, a family spokesman confirmed Monday.
Andrew Spanswick, a spokesman for James DiMaggio's family, said the 40-year-old left $112,000 to Bernice Anderson, whom he named his beneficiary in 2011.
DiMaggio's sister spoke to him once about his beneficiary, Spanswick said, and he indicated that the money was to go to Hannah and her brother, Ethan. DiMaggio told his sister he didn't want to leave it to the children's parents because he felt their relationship was "too unstable" and they might divorce, Spanswick said.
PHOTOS: Search for missing teen
DiMaggio, who was best friends with Hannah and Ethan's father, was so close a friend to the Anderson family that the children called him "Uncle Jim."
He was shot and killed in a remote stretch of Idaho wilderness Aug. 10 when FBI agents raided the campsite where he and Hannah were tracked after a nearly weeklong search that triggered Amber Alerts across the West.
Hannah was rescued safely. DiMaggio, who authorities said fired at least once at the agents before he was killed, was shot at least five times in the head and torso, the Valley County, Idaho, coroner said.
The search began Aug. 4, after the bodies of Hannah's mother and 8-year-old brother were found at DiMaggio's burning San Diego County property. Authorities allege that DiMaggio set up a trap by asking the family to come to his home so he could say goodbye before moving to Texas.
Christina Anderson's body was found in a standalone garage, with blood near her head and a crowbar nearby, according to search warrants released last week. Her son's body was later found burned in the home. Both had been "tortured and killed," the documents noted.
The family's "medium brown dog" was also found shot to death under a sleeping bag, the warrants said.
Investigators believe the fires on the property were set separately, possibly with timing devices and accelerant, according to the warrants. Incendiary devices and "arson wire" were later found on the property.
The search warrants provided some insight into the investigation, including the communication between Hannah and DiMaggio. Letters from Hannah were among the items seized from his home, the documents showed, and investigators said the teen and DiMaggio "called each other approximately 13 times" before their cellphones were shut off about 4 p.m. Aug. 4.
The documents did not specify during what time period the calls occurred. They also did not detail what the letters -- along with a handwritten note seized from DiMaggio's property -- said.
San Diego County sheriff's spokeswoman Jan Caldwell said Friday that the department's investigation was ongoing and declined to comment on the specifics of the warrants.
But she reiterated previous comments from Sheriff Bill Gore, who said Hannah "was not a willing participant."
"As Sheriff Gore said earlier in the week, Hannah is a victim in every sense of the word," Caldwell said in an email. "Our follow-up investigation has not changed that sentence."
Hannah, who has returned to California, attended a fundraiser held on her behalf Thursday at a Lakeside restaurant. She did not speak to reporters as she walked inside, but her father said she "sends her love" and was "doing good day by day."
ALSO:
Hannah Anderson friend: Teen is 'acting strong for everyone'
Hannah Anderson a victim, even with calls, letters, officials say
Letters from Hannah Anderson, handcuff boxes found at DiMaggio's home
Twitter: @katemather | Google+
---
For reporting and exclusive analysis from bureau chief John Myers, get our California Politics newsletter.
You may occasionally receive promotional content from the Los Angeles Times.