Harris Wittels dead at 30: 'Parks and Rec' friends cite addiction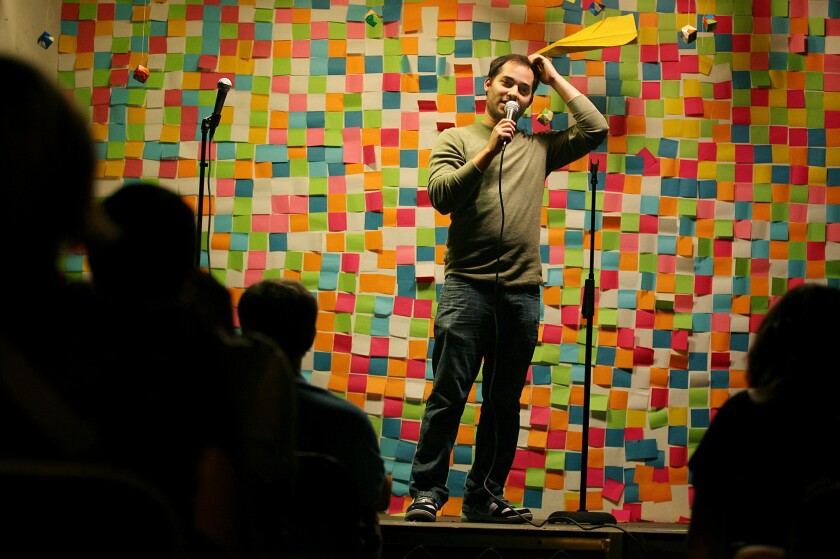 Grief-stricken Hollywood stars say Harris Wittels, the co-executive producer of NBC's "Parks and Recreation" who was found dead Thursday at his Los Angeles home, struggled with addiction.
Wittels, 30, was found at noon by his assistant at his home in the 2200 block of North Hobart Boulevard, Los Angeles police said. The cause of his death hasn't been determined, but police suspect he died of a drug overdose.
Wittel's autopsy will likely be done over the weekend, said Los Angeles County coroner's spokesman Ed Winter. If toxicology testing is done, which Winter said was likely in this case, the producer's cause of death may not be determined for another six to eight weeks.
Police have not said whether Wittels, 30, had problems with addiction. Investigators are awaiting the coroner's office to make a determination.
Just hours after his death, comedian and actress Amy Poehler expressed grief over Wittels' death, calling him a friend.
Poehler, who spoke at a Variety event, said Wittels was struggling with addiction.
"I'm sharing it with you because life and death live so close together, and we walk that fine line every day," she said.
Poehler stars in "Parks and Recreation," whose seventh and final season concludes Feb. 24. Wittels was also a writer and played an animal control staffer known as "Harris."
"Parks and Rec" castmate Rob Lowe also addressed Wittels' alleged addiction.
"Goddammit. Addiction takes another. Goodbye Harris Wittels, you were so funny and so sweet. It's a pleasure to have known you. #ParksandRec," he tweeted.
Wittels grew up in Houston and later moved to Los Angeles to start his career in comedy.
His comic endeavors in Los Angeles began at the Upright Citizens Brigade Theatre in Hollywood, where he starred in the troupe's most popular show, "Comedy Death-Ray."
Wittels was scheduled to perform a live set, "Don't Stop or We'll Die: Live in Concert!" at the theater on Feb. 28.
Sarah Silverman saw Wittels perform at the Largo nightclub and offered him a job writing for her Comedy Central show.
As a stand-up comedian, Wittels toured with Silverman, Aziz Ansari and Louis C.K. He also wrote for the HBO series "Eastbound and Down."
On Thursday night, Silverman tweeted her sadness over his death.
"He was my baby. I just keep thinking of superman flying backwards around the earth. I wish I could do that. I'm so mad at you Harris," she said.
Calling him brilliant, Silverman said Wittels' imagination was limitless.
For breaking news in California, follow @VeronicaRochaLA
---
The stories shaping California
Get up to speed with our Essential California newsletter, sent six days a week.
You may occasionally receive promotional content from the Los Angeles Times.