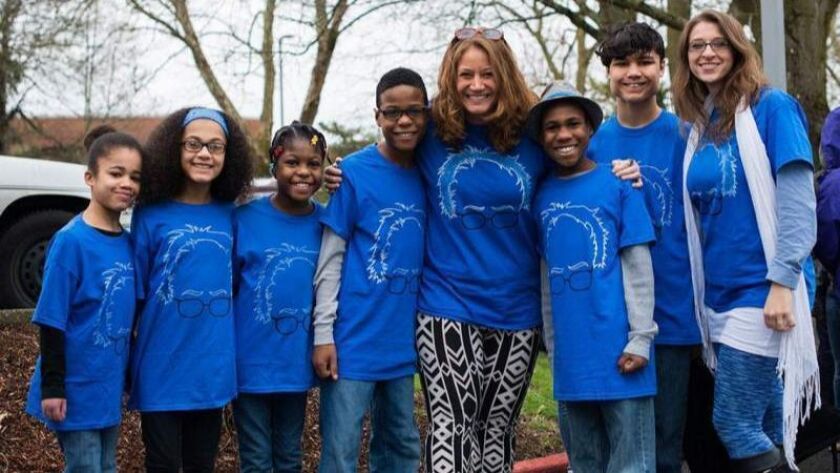 Authorities announced Thursday they have recovered human remains about a mile north of where a woman plunged an SUV off a cliff and into the ocean in March, killing herself, her wife and at least four of their children.
A resident found a pair of girls' jeans with a shoe inside a pant leg on the beach near Hardy Creek in Westport on Wednesday night, according to the Mendocino County Sheriff's Office. Skeletal remains were found inside the shoe.
A crime lab is working to identify the remains through DNA analysis. Sheriff's officials searched for more evidence Thursday while the tide was low.
The deadly crash was reported March 26, when a passerby noticed the wreckage in the ocean from a dirt pullout along Highway 1 at Juan Creek. The bodies of the couple and three of their children were recovered at the scene.
Almost two weeks later, searchers pulled a body from the water that authorities identified as 12-year-old Ciera Hart.
Two of the children — Devonte Hart, 15, and Hannah Hart, 16 — are still missing.
Authorities say Jennifer Hart drove the vehicle off a cliff and plunged 100 feet into the Pacific Ocean off a remote stretch of Highway 1 in Mendocino County. Toxicology tests showed that her blood-alcohol level was 0.102%, higher than the legal limit, authorities have said.
Her wife, Sarah Hart, had a "significant amount" of an ingredient primarily used in Benadryl in her system, while three of the children also had the ingredient in their blood.
alene.tchekmedyian@latimes.com
Twitter: @AleneTchek
---