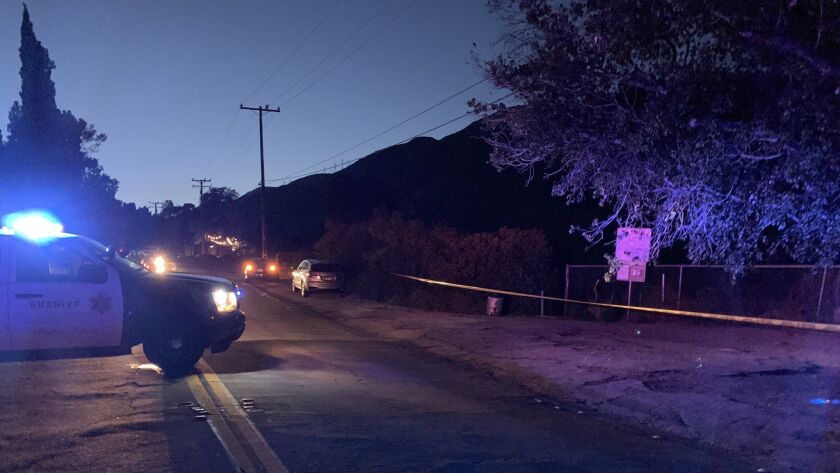 A hiker was stabbed Wednesday night near a popular trailhead in Altadena.
About 8 p.m., the Los Angeles County Sheriff's Department received a call about a man near Altadena Drive and Midwick Avenue, near the Henninger Flats trailhead, who was attacked by another man.
Lt. David Holwager, a watch commander at the department's Altadena station, said when deputies arrived, they found the man believed to be the attacker in a nearby yard.
The victim suffered several stab wounds and was taken to Huntington Hospital. His injuries were not thought to be life-threatening, Holwager said.
No information was available about the identity of the attacker. Deputies discovered he had injuries that needed to be treated and took him to a nearby hospital. Once he is released, he will be booked on suspicion of the stabbing, Holwager said.
Holwager said these types of attacks are not common for the popular hiking spot.
The Henninger Flats trail is a 5.1-mile, heavily trafficked out-and-back trail, according to AllTrails, an outdoors hiking trails maps site.
Eaton Canyon Natural Area and Nature Center, a 198-acre natural preserve located at the base of the San Gabriel Mountains, is nearby.
---