Police looking for driver in hit-and-run that killed 76-year-old man in South L.A.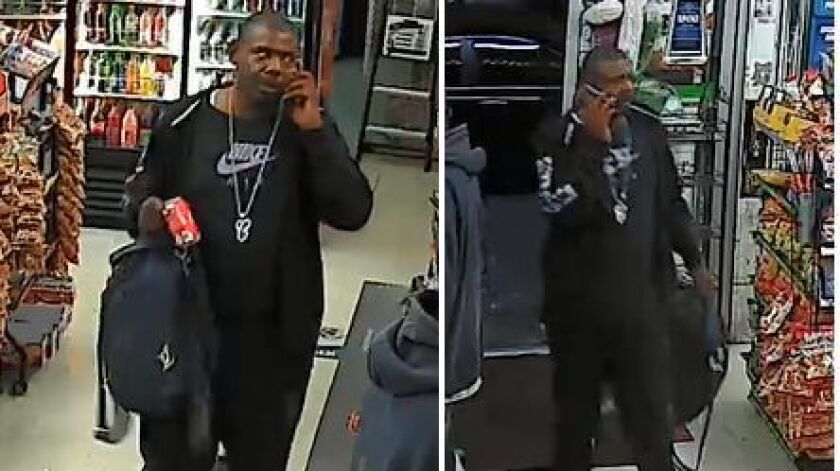 Authorities are seeking the public's help in finding a driver who fatally struck a 76-year-old pedestrian in South Los Angeles and then fled the scene without offering medical aid.
The pedestrian was crossing the street at Western Avenue and 82nd Street on Sunday evening when the driver plowed into him with a young boy in his car, Los Angeles Police Officer Mike Lopez said.
The dead man was identified as Herman Charles Avery Jr. of Inglewood. He died at the scene.
The driver pulled over and ran into a nearby liquor store, where he walked out with a Coke without paying, Lopez said. The man made some phone calls and then walked away with the boy, who police believe is 7 to 9 years old. They left the car behind.
It's unclear who owns the car or whether it was stolen, authorities said.
A reward of up to $50,000 was being offered for information leading to the suspect's arrest and conviction.
Anyone with information about the incident is asked to call LAPD detectives at (323) 421-2500.
alene.tchekmedyian@latimes.com
Twitter: @AleneTchek
---