Suspect in hit-and-run crash that killed 5-year-old boy is arrested after surrendering to police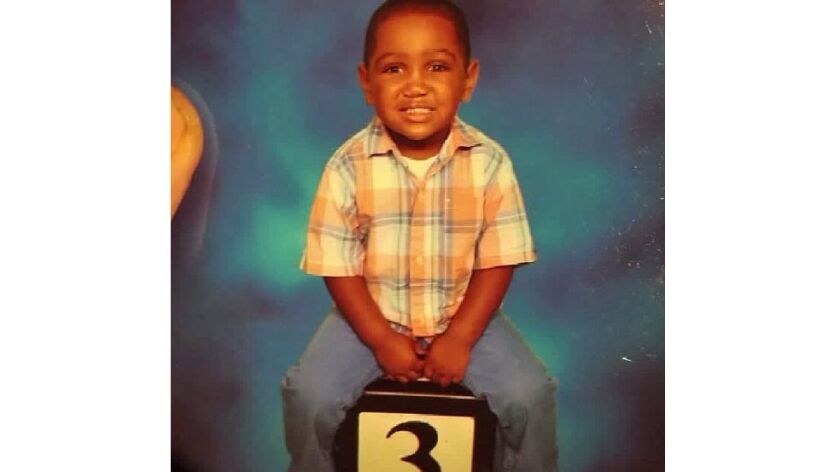 A 19-year-old man suspected of killing a 5-year-old boy in a hit-and-run crash in South Los Angeles surrendered Wednesday to police.
Flanked by his family, Homer Watford arrived at the LAPD's 77th Street Station and told a desk officer that he drove the SUV that struck the young boy, identified as Ronald O'Neal.
In an interview with detectives, Watford provided a statement and admitted to his role in the crash. He was booked on suspicion of felony hit-and-run and remains in Los Angeles County jail in lieu of $50,000 bond, according to jail records.
The deadly incident occurred Tuesday about 5:15 p.m. near 82nd Street and Towne Avenue in Florence, according to LAPD Officer Sal Ramirez.
Authorities said a dark green, faded Chevrolet Suburban from the mid-1990s was traveling westbound on 82nd Street toward Towne Avenue.
The boy ran into the street and was struck by the vehicle. Ronald was pronounced dead at a hospital.
The driver failed to stop and help the boy, authorities said.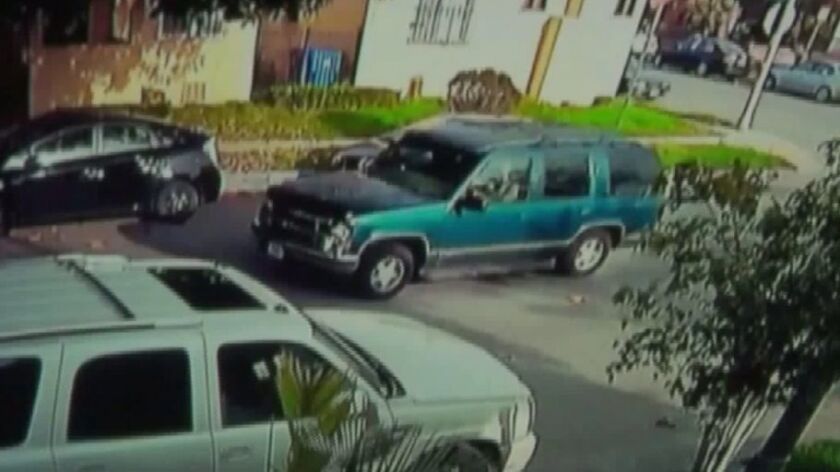 The boy's mother said he would have turned 6 in May.
"Ronald was my baby," Jaychele Turner told KTLA-TV Channel 5. "I'm just going to miss him playing the drums, playing a game, dancing."
Turner said her son may have been trying to help nab a neighbor's dog. He did not usually run into the street, she said.
Authorities said the SUV rounded a corner, then stopped after striking the boy. It drove off at a high speed. Police said the driver may have struck the boy a second time when fleeing.
Watford's 20-year-old cousin, Eric Roberts, was also in the car at the time of the crash, police said. Investigators interviewed Roberts and he provided a statement.
As of late Wednesday, Roberts had not been arrested.
Twitter: @MattHjourno
ALSO
Fullerton police officer charged with filing false report
Former L.A. County Sheriff Lee Baca found guilty on obstruction of justice and other charges
L.A. County probation supervisor accused of ordering beating of teen inmate
---
UPDATES:
11:00 p.m.: This article was updated with additional details about the circumstances of the driver's arrest.
This article was originally published at 7 p.m.
---
Get breaking news, investigations, analysis and more signature journalism from the Los Angeles Times in your inbox.
You may occasionally receive promotional content from the Los Angeles Times.