Court won't dismiss Roman Polanski sex case; 'He has to surrender himself'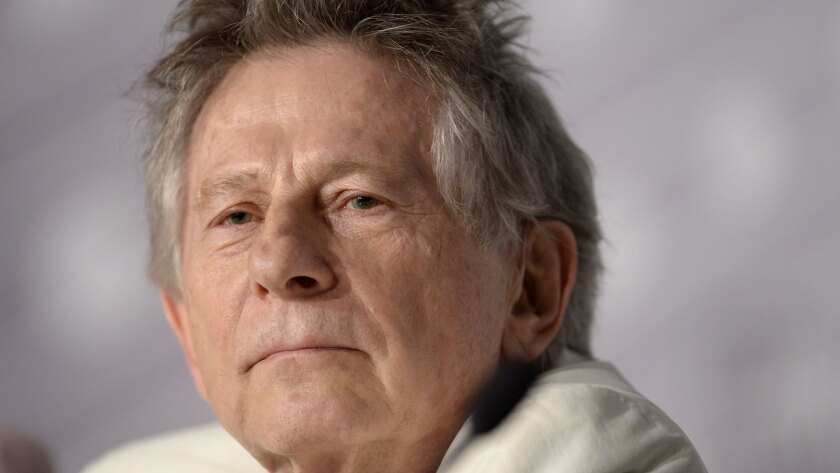 A Los Angeles County Superior Court judge has rejected an effort by well-known director Roman Polanski to have all sexual assault charges against him dismissed in a three-decade-old case that spurred him to flee to Europe to avoid sentencing.
Last week, in its bid to end the case, Polanski's legal team -- which now includes celebrity attorney Alan M. Dershowitz -- made accusations of "serious misconduct" by district attorneys and judges. The charges against Polanski have kept the filmmaker out of the United States as well as many countries that have extradition treaties with the U.S.
------------
FOR THE RECORD
An earlier version of this article said Roman Polanski made his first bid to have the sexual assault charges against him dismissed in 2008. That happened in 2009.
----------
Polanski, now 81, was aiming to finally wrap up the legal drama that had kept him an exile from the United States since 1978.
Former federal prosecutor Laurie Levenson, a Loyola Law School professor, said she was not surprised by the decision.
"After attacking all the judges of that court, it's not particularly surprising that the judges were not willing to go out on a limb and grant this extraordinary request," Levenson said. "There's not a lot of new law in support of the motion. The legal arguments they made are the same legal arguments we've heard before."
Polanski's legal team is all but certain to appeal, Levenson said. "I think he thinks he might find a more sympathetic judge or two on the appellate court." She called the move "a long shot," however, and predicted the case would linger in perpetual stalemate.
"This case is never going away," she said. "There's no reason for him not to keep trying, as long as he doesn't have to come back. And if he doesn't come back, I don't think the court will resolve his issues. It will be a stalemate, and it's likely to be a stalemate for all time."
Polanski's motion, filed in L.A. County Superior Court, sought an evidentiary hearing that, if granted, might have led to the dismissal of the case. The hearing was to explore allegations of prosecutorial and judicial misconduct and whether an extradition request sent in October by the Department of Justice to the Polish government was false.
In October, while Polanski was in Poland, an attempt was made to arrest him while he was attending the opening of the Museum of the History of the Polish Jews in Warsaw. He was questioned by Polish prosecutors and released.
On Tuesday, Judge James R. Brandlin dismissed the request for the evidentiary hearing, stating that Polanski cited no statute, regulation or rule that granted him the right to such a hearing.
The judge also ruled that because Polanksi had refused to comply with orders of the trial court, he had no legal right to relief while he was still at large.
"Polanski," Brandlin wrote, "is not entitled to avail himself of this court's power to hear his demands while he openly stands in an attitude of contempt of a legal order from this very court."
In 2009, Polanski was rebuffed in his first bid to dismiss the case based on allegations of judicial and prosecutorial misconduct. The judge denied the request, saying Polanski was required to be present at any hearing related to the case and was not entitled to any relief while he remained a fugitive.
The state's Second District Court of Appeal upheld the decision.
"Ultimately, he has to surrender himself to the court," said Steve Cooley, who was the L.A. County district attorney when Polanski made his first bid to dismiss the charges. "Until then, it's a dead letter."
Los Angeles Times staff writers Lauren Raab and Matt Hamilton contributed to this report.Twitter: @ladeadline16, @LATsciguy
---
For reporting and exclusive analysis from bureau chief John Myers, get our California Politics newsletter.
You may occasionally receive promotional content from the Los Angeles Times.