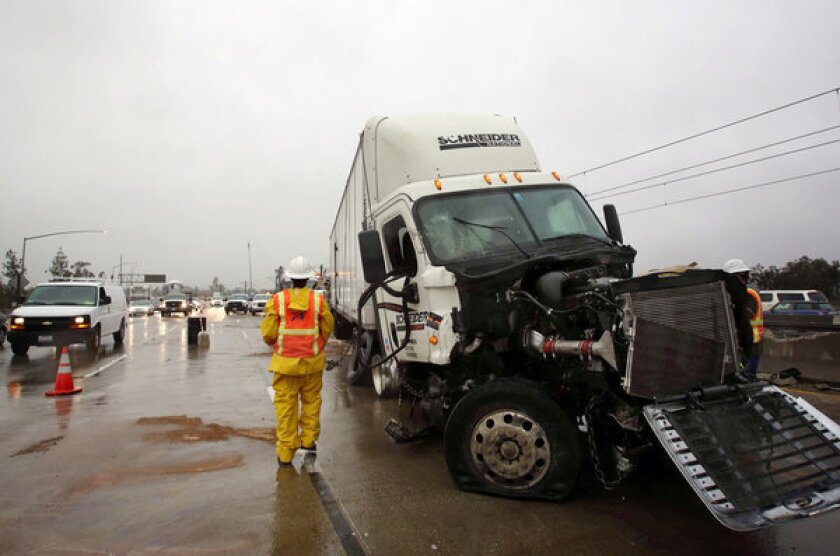 Crash data from the California Highway Patrol for Thursday confirmed what many drivers experienced during the clogged morning commute: L.A. and rain don't mix, sometimes with deadly effect.
There were nearly twice as many accidents on Los Angeles freeways during the rainstorm compared with the dry conditions of a week earlier, the California Highway Patrol said.
CHP Officer Jennifer Cassidy said there were 243 accidents reported between midnight and 6 p.m. Thursday compared with just 134 collisions during the same time period a week earlier when the freeways were dry -- an 81% increase.
Among the crashes Thursday were two fatal wrecks in Pasadena.
There was a similar spike in crashes last month during the first rains of the season. When it rained overnight between Oct. 9 and 10, the CHP recorded 404 accidents in a 24-hour period, a 55% increase from the same period a week earlier, when the roads were dry.
ALSO:
O.C. massage therapist accused of sexually assaulting clients
Judge may halt Sriracha sauce production because of odor gripes
South L.A. teacher is facing two years for sexually abusing students
Twitter: @josephserna
---