State audit gives L.A. Unified better marks in handling abuse cases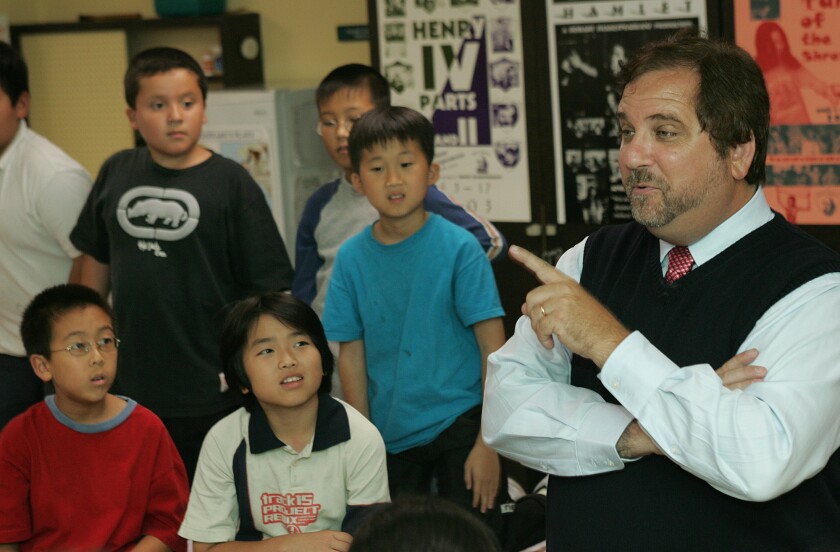 Judging by the chorus of critics, the Los Angeles Unified School District does almost nothing right when it comes to allegations of teacher misconduct. And things never seem to improve.
One voice in that chorus, the state auditor, offered a different view in a just-released analysis: L.A. Unified is doing better, the auditor concluded. It's even doing well.
The nation's second-largest school system made "dramatic improvements" in conducting faster investigations, properly notified the state regarding allegations against teachers and managed legal claims and litigation more effectively, auditors wrote.
"The district is pleased with the state auditor's findings," said general counsel David Holmquist. "This district remains committed to the safety of all students."
One area of improvement was in notifying the state of misconduct allegations. This notice allows the state to consider suspending or revoking a teaching credential and to provide notice to other potential employers of an instructor.
State law requires school districts to report within 30 days any case of a teacher's change in employment status, such as a dismissal or other termination, as a result of an allegation of misconduct. Rules also require the district to notify the state within 10 days when a district puts a teacher on a mandatory leave of absence because of criminal charges or allegations of sexual misconduct involving a minor.
According to a 2012 audit, L.A. Unified failed to provide proper notice to the state in at least 144 of 429 cases reviewed. The most recent review, which looked at instances of possible employee misconduct from April 2013 to May of this year, found the district handled 89 of 92 necessary reports without a mistake. The district also sharply reduced the number of unnecessary reports filed with the state.
In addition, a sample of cases reviewed also showed that L.A. Unified had reduced the time needed to conduct an investigation by half — to about five months.
The praise is far from unanimous, however.
Continuing critics include attorneys representing teacher Rafe Esquith, who was pulled from Hobart Boulevard Elementary School in April, as part of an investigation that began over a brief classroom literary reference to nudity.
Esquith, who has sued L.A. Unified, remains out of class and the probe has broadened to include a review of his education-related nonprofit and "serious allegations of highly inappropriate conduct involving touching of minors before and during Mr. Esquith's time at the School District," according to a letter from the district to Esquith's attorneys.
Esquith supporters have called the district probe a farce or worse and likened the school system to the mafia.
At another extreme, attorneys representing alleged victims of former Miramonte Elementary teacher Mark Berndt have repeatedly questioned whether the district is doing enough to keep students safe from potential predators.
Just this week, the district agreed to pay $4.5 million more to former Miramonte students, bringing settlements in those cases to nearly $175 million.
"Any improvement is welcome," said attorney John Manly, who represented some Miramonte families. But the district still makes it difficult to unearth information about accused teachers and the number of students making allegations, he said.
Manly cited the district's ongoing attempt to limit its liability in the case of a 14-year-old abused by a teacher.
"That position is repugnant and brings into sharp focus their institutional hypocrisy when it comes to really protecting kids from predators," Manly said.
Holmquist said the key issue in that case was not whether the girl bore any responsibility for her abuse, but whether the district knew or should have known that the teacher was abusing her.
Twitter: @howardblume
ALSO
Attorneys fire back in feud over proposed DWP billing settlement
Fatal shooting of driver in South L.A. leads to car and house fires
Police added at Sacramento college after student killed in triple shooting
---
The stories shaping California
Get up to speed with our Essential California newsletter, sent six days a week.
You may occasionally receive promotional content from the Los Angeles Times.