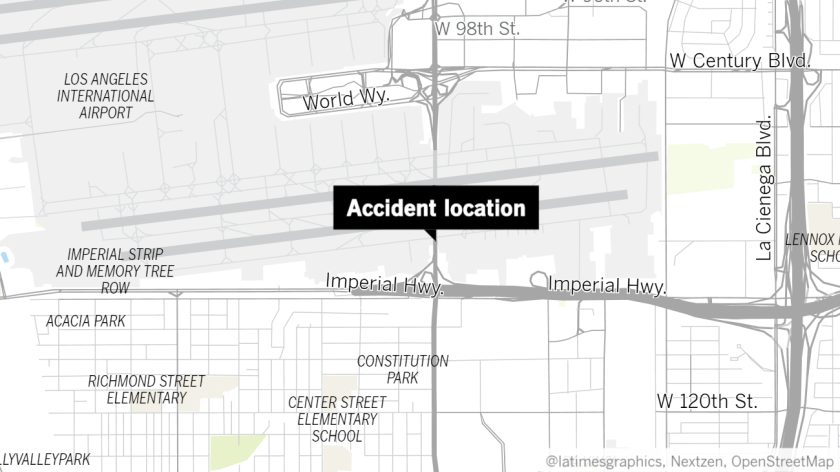 Authorities have reopened all lanes of traffic near the Sepulveda Boulevard airport tunnel after a two-vehicle crash caused substantial congestion Monday evening.
Drivers headed to Los Angeles International Airport were asked to avoid the airport tunnel after a two-vehicle accident involving an overturned truck occurred south of the tunnel near the 105 Freeway and Sepulveda transition.
Rob Pedregon, an LAX Police public information officer, said traffic was diverted to Century Boulevard until the accident could be fully cleared from the roadway.
---