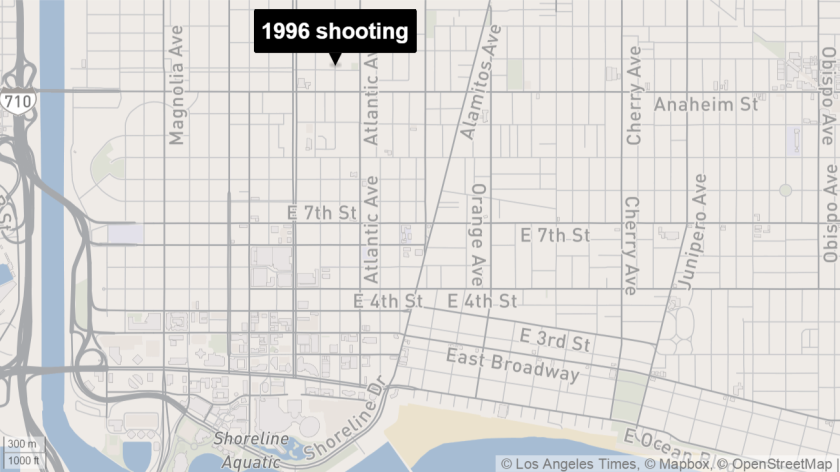 A man was charged with murder Tuesday, 19 years after the Long Beach slaying took place, because new information came to light, police announced.
Wayne Taufi, 40, of Long Beach was charged with murdering 26-year-old Jorge Martinez, Long Beach police said Wednesday in a news release about the cold case.
Taufi and several other members of the Samoan gang approached Martinez, who was alone, about 10:30 p.m. on May 4, 1996, in the 500 block of East 14th Street, police said.
Taufi shot Martinez, then gave the weapon to another gang member before fleeing in a vehicle, according to the release.
Police spokeswoman Nancy Pratt said witnesses of the slaying recently came forward and offered new information, which led detectives to reopen their investigation and present findings to the Los Angeles County district attorney.
Detectives are trying to gather information on four other men who were present at the slaying, police said in the release. They said the men went by the monikers Wizard, Lil Boy, Fuzzy and Whisper.
Police said Taufi was in custody on unrelated charges when he was charged with murder. He is being held in L.A. County jail.
Anyone with information is asked to call police at (562) 570-7244. Those wishing to remain anonymous may call (800)-222-8477.
---