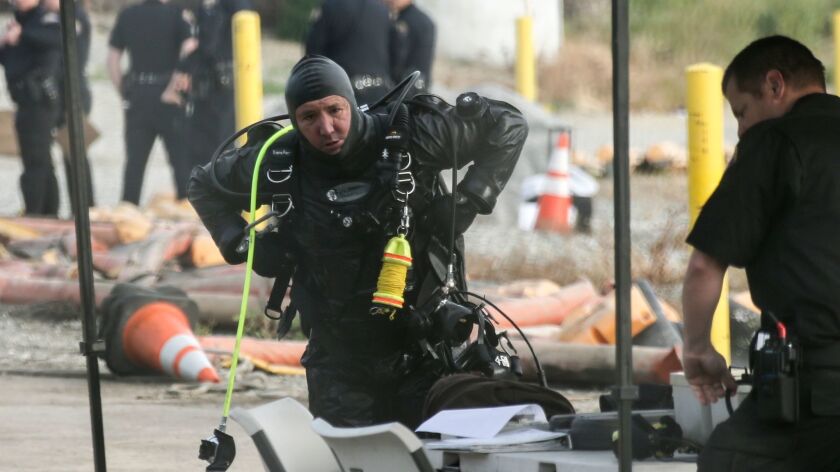 Detectives are investigating the death of a woman whose body was found early Thursday on a rocky embankment in the Los Angeles River in Long Beach.
The body was found about 1:30 a.m. by several people who were walking along the river just south of the Ocean Boulevard bridge, said Lt. John Kanaley of the Long Beach Police Department.
When officers arrived, they found the body on the rock pile, he said. She was clothed and appeared to be in her 30s.
Police were trying to determine the cause of death. No estimate was given for how long the body had been on the embankment.
Officers later stopped a vehicle seen leaving the scene, police Sgt. James Richardson said.
"The occupants of the vehicle are being interviewed by police," he said. "Their involvement is unknown at this time."
A dive team was scouring the river for additional clues.
Twitter: VeronicaRochaLA
ALSO
Woman who fell while taking selfie on California bridge won't face charges, deputies say
He wanted to buy candy, but his card was declined. He got a little angry.
1 dead in Highland Park shooting; 2 suspects at large, police say
---
UPDATES:
7:50 a.m.: This article was updated with the search for clues and police stopping a vehicle.
This article was originally published at 7:35 a.m.
---