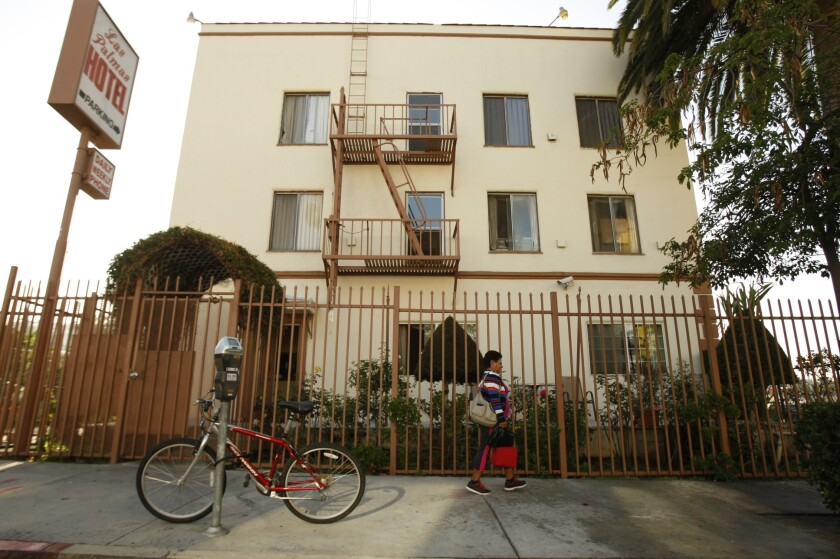 A man was shot to death in Hollywood early Friday outside the Las Palmas Hotel, a location made famous in the movie "Pretty Woman."
The Los Angeles Police Department said the man was shot around 2 a.m. on Las Palmas Avenue, between Hollywood Boulevard and Yucca Street.
Police said officers were in the area when they heard the sound of gunshots and responded to the location, where they found a man in his 20s lying on the sidewalk with a gunshot wound to the chest.
The victim was taken to a nearby hospital, where he was later declared dead. His identity has not been released.
Authorities did not say whether the victim was staying at the hotel.
LAPD homicide detectives are investigating the shooting. Anyone with information is encouraged to contact police at (213) 972-2967. Anonymous tips can be made to Crime Stoppers at (800) 222-8477.
There have been six other homicides in Hollywood over the past 12 months, according to the Los Angeles Times' Homicide Report.
---