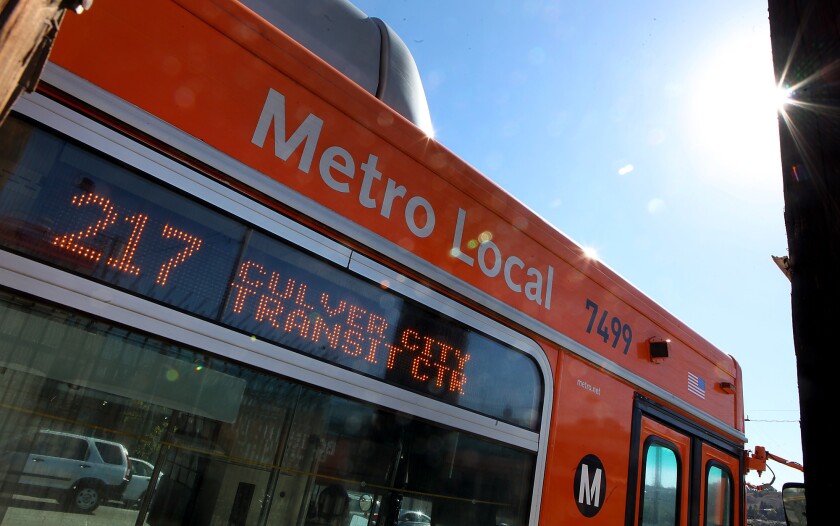 The man suspected of raping an 18-year-old developmentally disabled woman in the back of a Metro bus for 10 minutes has pleaded no contest to sexual battery and indecent public exposure charges, officials said.
Kerry Trotter, now 21, carried out the attack Nov. 7, 2012, in the back of the 217 Metro Bus unnoticed by the driver and several other passengers, authorities said.
Trotter, a transient, followed the developmentally disabled woman onto the bus about 5 p.m. after it stopped at the intersection of La Cienega and Jefferson boulevards and immediately attacked her, they added.
The victim, a special education student, was returning from school at the time and had only recently been allowed to ride the bus on her own.
During the attack, the bus stopped twice on its way to Culver City. Los Angeles County Sheriff's Sgt. Dan Scott said during the investigation that the woman did not yell or scream as Trotter attacked her with his back to the bus because "she was shocked and didn't know what to do." She also feared for her life.
She reported the attack to the driver moments after Trotter walked off the bus without incident at the Culver City Transit Center, authorities said.
Trotter had been in and out of jail for years, according to law enforcement records. At the time of the attack, he was a parolee and had recently been released from jail. He had also been investigated in the past on suspicion of sexual assault, though charges were never filed.
After pleading no contest Wednesday to one count each of felony sexual battery and misdemeanor indecent public exposure, Trotter's sentencing was scheduled for May 21. It was not immediately clear what type of sentence he may have at the hearing.
ryan.menezes@latimes.com
Twitter: @ryanvmenezes
---