Metro buses and trains are free on New Year's Eve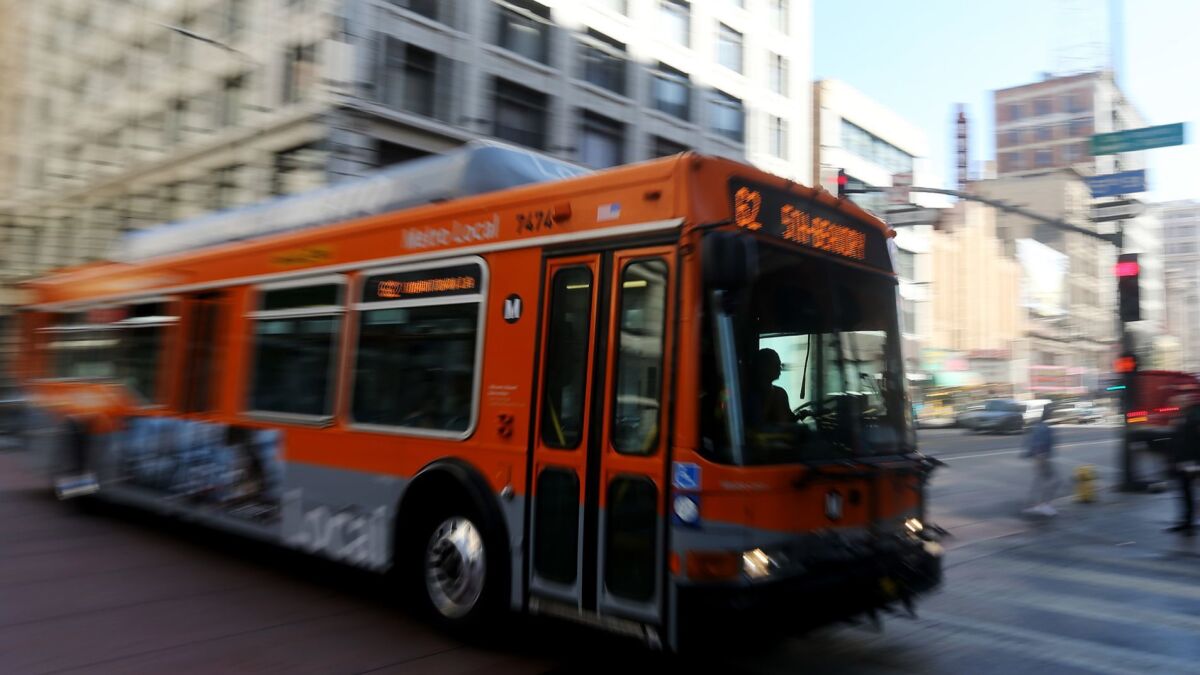 Los Angeles County revelers who want to avoid traffic, toast 2019 with a glass of champagne or leave the driving to someone else will be able to ride free on Metro buses and trains on New Year's Eve.
The Metropolitan Transportation Authority is waiving its $1.75 one-way fare from 9 p.m. Monday to 2 a.m. Tuesday and will run trains more frequently than on a typical weeknight.
Rail stations, which usually shut down at 1 a.m., will be open all night. Trains on all six lines are scheduled to arrive every 10 to 12 minutes until 1 a.m., and every 20 minutes between 1 and 5 a.m.
Metro is not adding extra bus service, but passengers can ride for free on the 29 routes that make up Metro's overnight network. Metro's two dedicated bus ways, the Orange and Silver lines, will run buses every 20 to 50 minutes all night.
The discounts, Metro said in a blog post, will help residents "kick off that New Year's savings plan and get home safely on the bus or train."
Rail stations with fare gates will be unlocked, and the fare-card scanners located on platforms, stairways and buses will not be operating.
Riders can take the Metro subway or Gold Line to the New Year's Eve festivities in Grand Park in downtown Los Angeles, or the Blue Line to a celebration at Rainbow Harbor in Long Beach.
Metro's parking fees at stations will still apply, as will the $2 fee to purchase a reusable electronic fare card for any riders planning to be out after 2 a.m.
On New Year's Day, Metro will operate largely on a Sunday schedule, meaning some buses will not run and others will arrive less often.
Twitter: @laura_nelson
The stories shaping California
Get up to speed with our Essential California newsletter, sent six days a week.
You may occasionally receive promotional content from the Los Angeles Times.