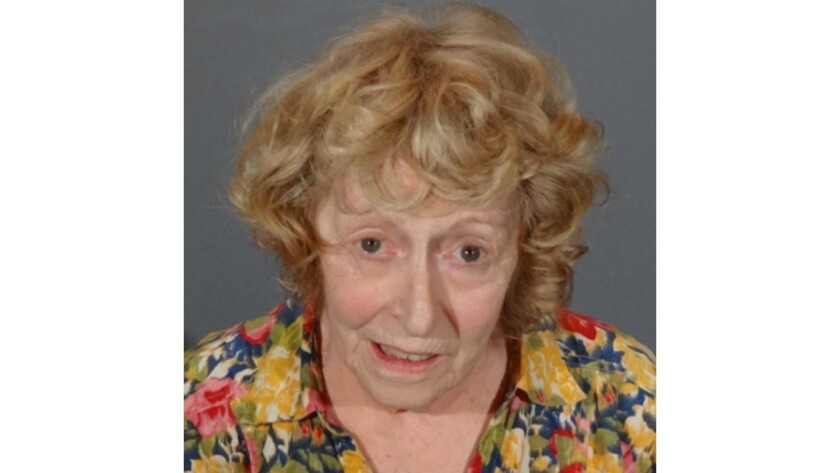 The woman suspected of drunkenly smashing her car into the 15-month-old son of MMA fighter Marcus Kowal in Hawthorne was rearrested Wednesday on suspicion of vehicular manslaughter, days after the boy was removed from life support.
Donna Marie Higgins, 72, had been arrested Saturday, shortly after crashing into the young boy, Liam Mikael Kowal, as his aunt pushed him in a stroller in a crosswalk, according to the Hawthorne Police Department.
Higgins was initially booked on suspicion of felony hit-and-run and drunken driving charges and released Sunday after posting bail. But the young boy was declared dead on Sunday after his family decided to take him off of life support.
Hawthorne police said that after consulting with the Los Angeles County district attorney's office, officers decided to rearrest Higgins on the stiffer charge.
She surrendered at the police station about 3 p.m. and was released after posting $100,000 bond. She could not be reached for comment and it's unclear if she's being represented by an attorney.
After the crash, which occurred about 4 p.m. Saturday, police responded to the intersection of 133rd Street and Hawthorne Boulevard and found the boy in his stroller. He was not breathing and did not have a pulse, police said.
He's a little fighter. His heart is still beating but his brain is no longer working.
Marcus Kowal on his late son Liam
Liam was taken to the hospital along with his 15-year-old aunt, who was also hit during the collision and suffered injuries to her leg, police said.
Police said the Kowal family decided to remove the child from life support on Sunday.
Kowal, a Sweden-born MMA fighter who owns Systems Training Centers in Hawthorne, Encino and Westwood, shared the news of his son's death in a Facebook post that has been widely viewed.
"About an hour ago, our baby was declared brain dead," Kowal wrote. "He tried to fight so hard. He even died at one point but they brought him back. He's a little fighter. His heart is still beating but his brain is no longer working."
The boy's organs were donated, he wrote. The Daily Breeze reported that Liam's kidneys went to a woman in her 40s and his heart went to an infant. The boy's lungs were handed over for medical research, the paper reported.
"Liam loved to share, and the person we were going to raise him to be would love to help someone else," Kowal said.
Times staff writer Chuck Schilken contributed to this report.
Twitter: @MattHjourno.
ALSO
Coastal Commission rejects Newport Banning Ranch development
Court clerk at center of massive bribery scheme forged records for drunk drivers and others, prosecutors say
Mountain resorts, rent subsidies and saunas: The benefits of living in a city plagued by scandal
---