Is P-22 mountain lion too dangerous for Griffith Park? Koala death sparks debate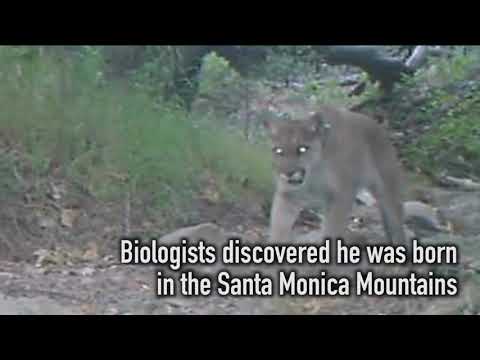 On March 3, one of the Los Angeles Zoo's koalas was killed. Though the attack wasn't recorded, they did find still photos of the likely perpetrator: P-22, Griffith Park's most famous mountain lion.
The death of a Los Angeles Zoo koala — presumably at the hands of famed Griffith Park mountain lion P-22 — has sparked debate about whether the big cat should be roaming the park.
P-22 is believed to have moved into Griffith Park several years ago from the Santa Monica Mountains, calling a highly urbanized area home. Last year, the cat spent some time in a crawl space under a home near the park.
L.A. City Councilman Mitch O'Farrell suggested it was time for P-22 to find a new home.
"Regardless of what predator killed the koala, this tragedy just emphasizes the need to contemplate relocating P-22 to a safer, more remote wild area where he has adequate space to roam without the possibility of human interaction," O'Farrell said.
"P-22 is maturing, will continue to wander and runs the risk of a fatal freeway crossing as he searches for a mate," he said. "As much as we love P-22 at Griffith Park, we know the park is not ultimately suitable for him. We should consider resettling him in the environment he needs."
But City Councilman David Ryu, whose district includes Griffith Park, rejected the suggestion that P-22, who is a bit of a celebrity, be relocated.
"The incident at the Los Angeles Zoo is incredibly unfortunate; however, relocating P-22 would not be in the best interest of protecting our wildlife species," Ryu said in a statement. "Mountain lions are a part of the natural habitat of Griffith Park and the adjacent hillsides."
City leaders have called for the protection of all the zoo's creatures.
The koala at the zoo had been mutilated, and most of her face was missing. Blood soaked what remained of her gray fur.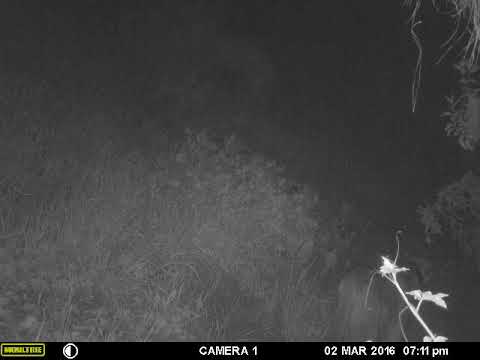 Mountain lion P-22 roams the grounds of the L.A. Zoo.
"We are investigating the circumstances of the koala's [death], but in the meantime, we are taking action to ensure that all of our animals are safe," Barbara Romero, deputy mayor for City Services, said in a prepared statement.
That may be a tough move, considering that affection for the mountain lion runs deep. When he contracted mange, biologists caught and treated him with topical medications and vitamin K injections. His supporters were heartened to learn he had gained back some weight and recovered from his skin lesions and scabs. He also was the poster puma for the "Save L.A. Cougars" campaign, which proposed a wildlife crossing at the 101 Freeway in Agoura Hills. And he has graced the pages of National Geographic with the Hollywood sign as his backdrop.
NEWSLETTER: Get essential California headlines delivered daily >>
In legal terms, the case against the so-called mascot of Griffith Park is strongly circumstantial. Black-and-white photos and video taken by Los Angeles Zoo surveillance cameras place him near the scene the night before Killarney was discovered missing.
"He was seen in a couple of locations, and certainly would be capable of doing it," said John Lewis, director of the Los Angeles Zoo.
As for the koala, Lewis said: "She had a tendency at night to come down out of the trees and walk around on the ground, so that certainly would have made her vulnerable to an attack. The other koalas that were in the habitat were untouched, so that may have helped lead to her demise."
P-22 is believed to be the most urban mountain lion in Southern California. Experts say genetic testing shows he was probably born in the Santa Monica Mountains and then crossed the 405 and 101 freeways to make Griffith Park his home in 2012.
About a month ago, cameras caught P-22 on zoo grounds. It's unclear how the puma managed to hurdle an eight-foot fence topped with barbed wire.
He's made several appearances since then, but has not bothered any of the animals. He is thought to have previously left behind the remnants of a wild raccoon, a staple of his usual fare, which includes mule deer and coyotes.
But a growing number of incidents in which mountain lions have attacked pets have wildlife authorities and park biologists concerned that pumas' diets have expanded.
Still, there is no forensic evidence proving that P-22 killed the koala, even if he has no alibi.
"When you lose an animal that suddenly, it's tough," said Beth Schaefer, the zoo's general curator. "But we love P-22 too. So, you're torn. This is his home too. This is his park. It's just like, why did you have to come in here, P-22?"
On the morning of March 3, zookeepers discovered Killarney was missing from the enclosure she shared with other koalas and kangaroos. She had arrived from Australia in 2010 and weighed about 15 pounds.
Schaefer, the zoo's general curator, said P-22 is an urban cat. "He's used to solving urban problems in his head."
The California director of the National Wildlife Federation called a mountain lion living in Los Angeles "something to celebrate."
"Mountain lions are called ghost cats for a reason," Beth Pratt-Bergstrom said. "They are solitary animals that want to be left alone. P-22 lives in an urban park visited by millions of people and is rarely seen, demonstrating what we already know: It is possible to peacefully coexist, and the risk of danger is very low."
Word of Killarney's demise surprised visitors at the zoo Thursday.
Two mothers with young sons in tow headed toward the koala's old home.
"We're going to go pay our respects," said one.
Times staff writer Louis Sahagun contributed to this report.
ALSO
Bad convictions have cost California millions of dollars, report says
L.A. coroner says he plans to resign after just over 2 years on the job
County report lays out options for tax measures to fund homelessness efforts
Sign up for Essential California for news, features and recommendations from the L.A. Times and beyond in your inbox six days a week.
You may occasionally receive promotional content from the Los Angeles Times.