Probe into former Napster exec killed by sheriff's car nears end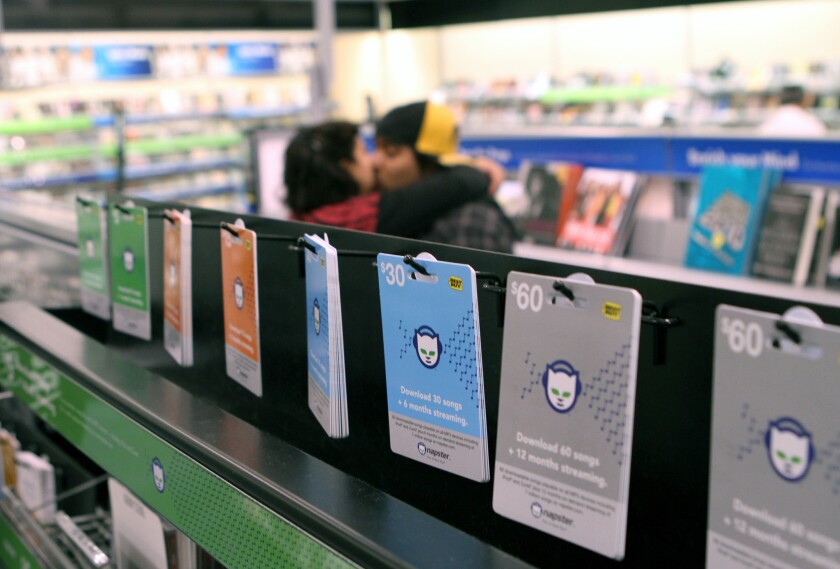 Los Angeles County prosecutors will soon probably consider whether to file charges against a sheriff's deputy who fatally hit a former Napster executive bicycling on Mullholland Highway, sheriff's officials said Thursday.
It's been more than a month since Milton Everett Olin Jr., a former executive of the file-sharing website Napster Inc., was struck and killed by a sheriff's patrol car as he was riding his bicycle in Calabasas.
Los Angeles County Sheriff's Department traffic detectives said they have not completed their investigation into the collision. But the department has since apologized publicly to Olin's family and has released the name of the deputy involved in the fatal crash.
Authorities said the incident occurred Dec. 8, about 1:05 p.m. in the 22400 block of Mulholland Highway. Olin and the sheriff's patrol car were heading east on a single-lane road when Olin was struck in the bike lane, officials said.
The impact left a large crack on the windshield. Video footage taken at the scene showed cycling shoes on the road and on the grass near the sidewalk.
"Because there is a fatality, I will take it to the district attorney," Sheriff's Sgt. Joseph Jakl, lead investigator on the case, told the Daily News of Los Angeles. "If the deputy driving is deemed to be at fault, he would be charged with vehicular manslaughter, unless something comes up in the investigation that there was something completely negligent, then we could be looking at felony manslaughter. I won't know the specifics until I have everything in hand."
Olin, 65, was pronounced dead at the scene, and the deputy was taken to the hospital for minor injuries that included glass to the eyes and cuts.
Lt. Jim Royal, of the Malibu and Lost Hills sheriff's stations, identified the deputy as Andrew Wood, a 16-year veteran with the department. Wood has since returned to work but has transferred to another unit, officials said.
Olin was a prominent entertainment attorney for Altschul & Olin LLP, which he co-founded, and had been practicing law since 1975, according to court documents and the State Bar of California.
Prior to Napster, he worked for A&M records as vice president of business development and was responsible for signing artists and acquiring music rights. He took on other positions while working at the record company.
In 1999, he took on the role of senior vice president for business development for Firstlook.com, an Internet startup company that offered previews of movies, music and games.
The next year, he joined Napster.
Olin's son, Christopher, told The Times last month that his father was riding his bicycle on a stretch of the road that was part of a route he often took from his Woodland Hills home.
"If you would have asked me last week what the safest part was, it would have been that stretch of the road," Christopher Olin said in the interview.
The pace of the investigation has fueled conspiracy theories about possible coverups. But traffic detectives say such investigations take time because they have to be thorough, including reconstructing the accident and tracking down witnesses.
Investigators have obtained Wood's cellphone records and computer from his squad car but did not discuss what records showed, the Daily News reported. He has been cooperating with the investigation.
Anyone with information about the incident is asked to contact the sheriff's Lost Hills Station at (818) 878-1808.
ruben.vives@latimes.com
joseph.serna@latimes.com
Twitter:
@josephserna
---
The perils of parenting through a pandemic
What's going on with school? What do kids need? Get 8 to 3, a newsletter dedicated to the questions that keep California families up at night.
You may occasionally receive promotional content from the Los Angeles Times.