Nun, 70, killed in hit-and-run in Boyle Heights: 'She was all heart'
A 70-year-old nun who was critically injured when she was struck by a hit-and-run driver in Boyle Heights last week has died, according to the Los Angeles Police Department.
Raquel Diaz, a sister with the Los Angeles Archdiocese, died Sunday from her injuries. LAPD traffic investigators reported her death.
Diaz was struck about 5:20 p.m. Dec. 13 in a crosswalk at Winter Street and Evergreen Avenue, according to investigators.
Police said a vehicle described as a white four-door Toyota or Nissan was traveling south on Evergreen when it struck Diaz. The driver did not stop to render aid as required by law and continued heading south.
Diaz, who was the director of religious education at the Church of Assumption on Blanchard Street, was taken to a nearby hospital and had been listed in critical condition before she died.
Diaz's death shook Jose Aguayo deeply. He served alongside with Diaz as a confirmation instructor at the church for more than a decade. He said he learned about her death from the priest shortly before Sunday's 7 a.m. Mass.
"I cursed," he said. "For that moment I didn't know who I was. It hit me hard."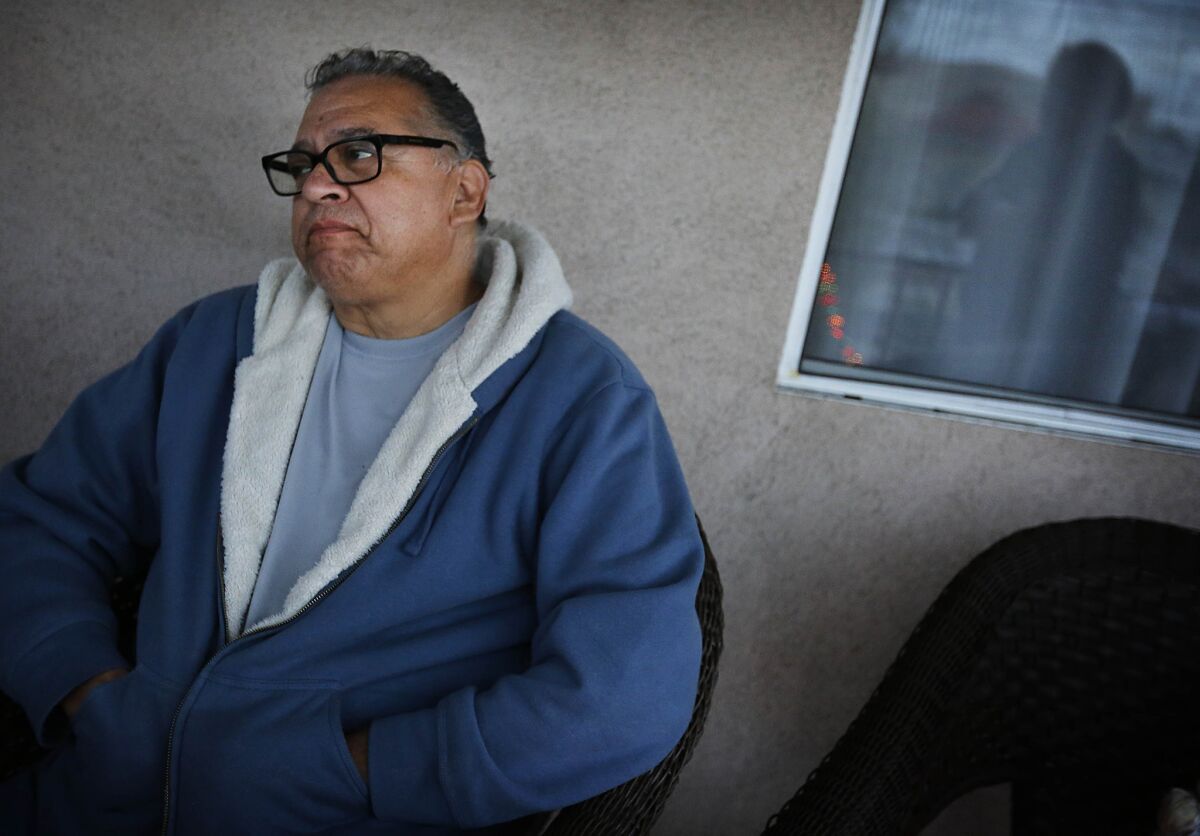 He said he had to try very hard to keep from breaking down as he greeted members of the church. He listened to the sermon, then came the announcement of Diaz's death by Father Javier Alvarez.
"There wasn't a dry eye," Aguayo said. "I broke down."
On Monday, Aguayo, 60, said he has been thinking a lot about Diaz. She had worked as the church's director of religious education for about 25 years, he said.
He described her as a small woman who could command a room with her presence. "She was a little fireball," he said, chuckling. "She was all heart. You were a better person just by being around her."
The impact of Diaz's death, he added, has been felt throughout the church and community.
"I never once stopped to think how much of an impact someone like her had on us. We're noticing it," he said. "We're noticing the void she left."
Diaz, dressed in her black veil and dress, was crossing the street when the vehicle struck her. Aguayo said that about 20 years ago, the priest at the church had fought to have the city install a crossing light because of the speeding vehicles. Instead, the light was placed closer to a public school three blocks away.
Aguayo said looking at the intersection bothers him, and he hopes the city will make the crosswalk safer. His home sits next to the church.
"I curse the hell out of it," he said of the intersection. "They'll probably do something now.
"We have a saying in Mexico: As soon as a kid drowns, they'll plug the well. Why couldn't they plug it sooner?"
Aguayo also said he hopes the driver surrenders: "My conscious would be killing me if I did something like that."
Carmen Martinez, 55, said she would miss seeing Diaz at Mass. "She was a very nice person.... It's so very sad what happened to her; she was here for 25 years," she said. "She devoted her life to this community."
The city is offering a $50,000 reward to anyone who can provide information leading to the arrest and conviction of the driver.
Anyone with information about the hit-and-run can call LAPD detectives at (213) 833-3713. Anonymous tips can be made at (800) 222-8477.
For more Southern California news follow @latvives
---
The stories shaping California
Get up to speed with our Essential California newsletter, sent six days a week.
You may occasionally receive promotional content from the Los Angeles Times.